Staff Profile: Pamela Cote, Personal Support Worker Program
Pamela Cote is an exceptional person and a truly special teacher. She was one of the amazing instructors who guided our first class of provincially funded personal support worker students through to their graduation last week. These students were educated thanks to a grant from the Government of Ontario that was created as a direct response to the pressure that the COVID-19 pandemic put on the healthcare system.
With Pamela's guidance and support these new graduates are ready to start work and make a huge impact on people's lives! We truly believe that we have the best instructors at Willis College, and after spending a few minutes with Pamela, we know we're right (she's wonderful!). 
Willis College: So Pamela, what does it mean to you to have taught the first PSW 300 program at Willis College?
Pamela Cote: Having taught the first PSW 300 at Willis College, well, in the moment I didn't realize what it meant, but now seven months later, it's amazing because they are the first of hundreds of students to come through. Those hundreds of students are going to make the difference. They're going to make the change in healthcare as we know it today, with thanks to the government, but mostly with thanks to the Willis College project. I feel like I'm a part of the beginning of something big.
Willis College: Everybody that we spoke to talked about the support from yourself and the administration. What does it mean to you to support students at Willis College remotely and then add on a pandemic on top of it? 
Pamela Cote: Wow. Supporting the students through what we've all coined unusual times, so a pandemic and different platforms for teaching and different platforms for students. My gosh, I had students who had, I think children who were orangutans. They had children literally bouncing on the backs of their couches, children running while they were writing exams and students having to keep their eyes front and forward and succeeded and did it. Anybody who tells me that they can't do something because it's a little bit hard, I just sit back and I'm like, "Nope, you got this. You got this. You just have to keep putting one foot after the other." 
Willis College: What does it mean to you to be an instructor at Willis College? How is Willis College different?
Pamela Cote: Being an instructor at Willis College, it's an intimate environment. I've been a student at a university. I've been a student at a community college. I've done military courses and I can most liken Willis College to the military environment because you're a close-knit family. There's the intimacy of being able to get that help when you need that help. The person might not know you personally, so as a student, somebody will come to me and I might not know them personally, but I know the program they're in. I understand the challenges that they're facing and I hope that I can address their needs in a way that it feels personal. When you go to a big facility or an institution, you don't get that. I think people don't give career colleges the credit that they deserve because they are intimate and people do make a difference when they graduate. Those people are in the community and sometimes you just don't know it.
Willis College: Let's talk about your success rate. Most people are getting jobs before they're done.
Pamela Cote: Students, they're going on placements, but they're getting jobs. They're getting job offers before they're actually graduated, before they're walking out with that certificate in their hand. I think it speaks to the college on many, many levels. I think we have very qualified people who have good people skills, that are interested in not our success, although we benefit from that as a facility, but the benefit of our product and the students are our product. If they succeed, we succeed. I think the program speaks for itself.
Willis College: If there's somebody at home who's thinking about the Willis College PSW program and they're not sure, what do you want to say to them?
Pamela Cote: Do it. You know what? If you're sitting at home and you're like… I've seen those commercials, just do it, just do it (thank you Nike!). If you don't think you can do it, you know what? I became a nurse when I was 40. I didn't know anything. I didn't know what long-term care was. I didn't know what geriatric care was. I'm afraid of needles. I didn't know the body systems and here I am 17 years later. You know what? I was petrified. Do what scares you because you'll be good at it. Do it.
It's time to become a personal support worker with Willis College!
There has ever been a better time to start your journey with Willis College, especially in the Personal Support Worker Certification program (again we mention that Rebecca was hired before she even graduated!). Take advantage of this amazing opportunity by contacting us today. 
It's time to change your life with Willis College!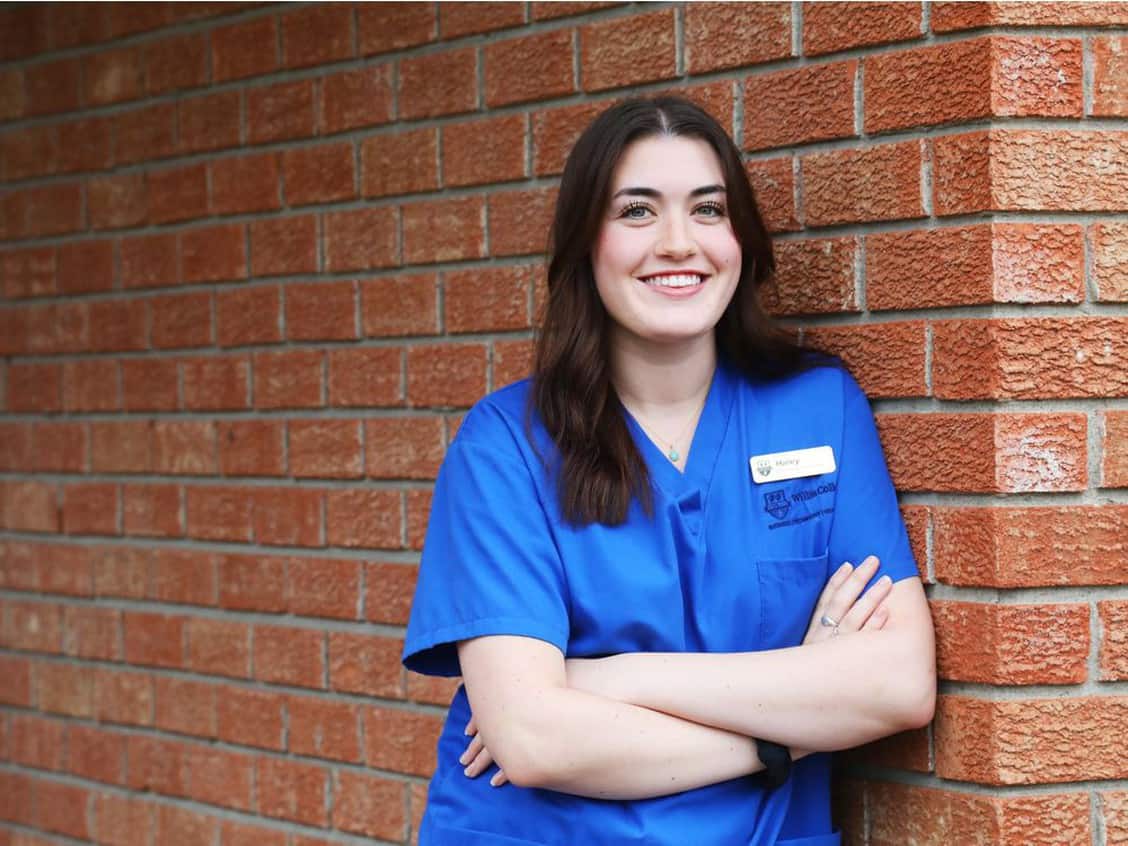 Our PSW 300 Program is in The News!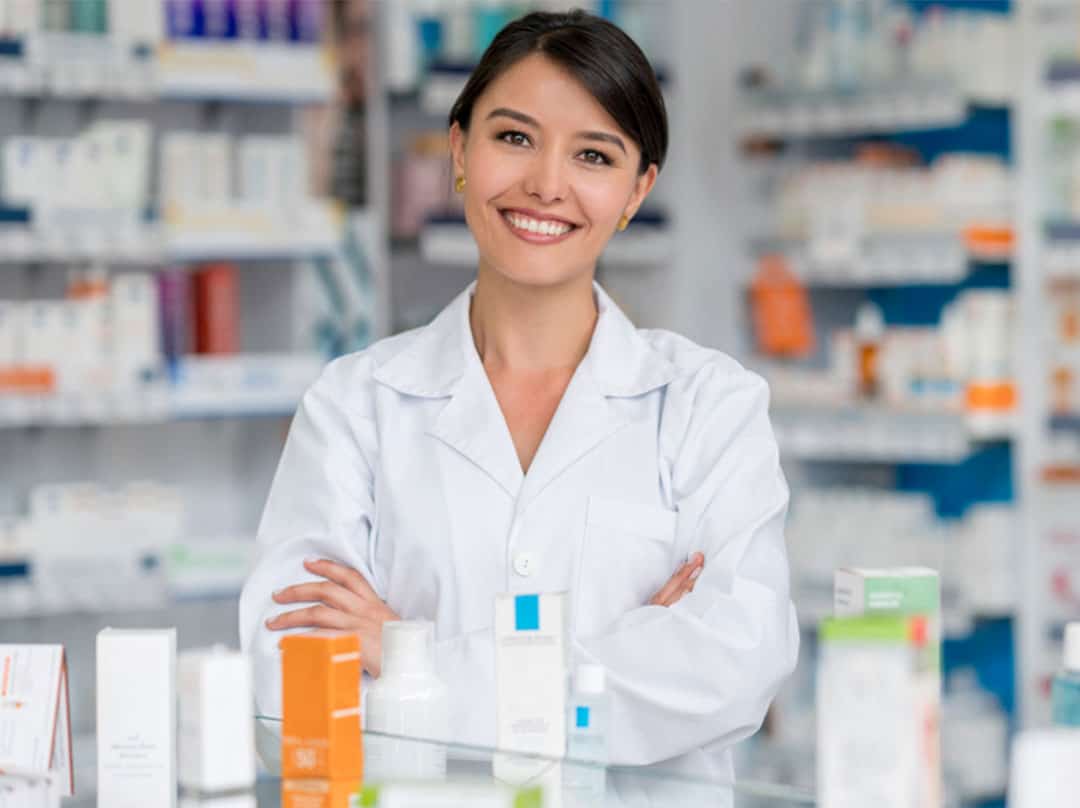 New $1,000 Willis College Pharmacy Assistant Scholarship Available
What Our Graduates Are Saying
I left Willis College with a new-found confidence and a full-time job with a reputable company. I feel like there are endless opportunities for me now and I have a bright future ahead of me with a challenging and rewarding career. Willis College was one of the best decisions of my life.
Laura Willey
Willis College Program