Staff Profile: Amanda High
Amanda High is a wonderful person who also happens to be an instructor of our online Pharmacy Assistant program (we really have the BEST staff). She's incredibly passionate about her job, the industry, and the opportunity that the pharmacy assistant program affords her students, with good reason!
We sat down to chat with Amanda about learning online, what makes a great pharmacy assistant, and how Willis College will give you the skills you need to be job ready in just 32 weeks!
Willis College: What made you passionate about pharmacy?
Amanda High: That's a really good question. What made me passionate about pharmacy? I'm passionate about pharmacy because I'm passionate about people.  I don't think I've ever met a single person who has never visited a pharmacy. I really like helping people, so that was one of the ways that I felt I would be best able to help people.
WC: That's really, really nice! Keeping in mind that it's a job where you deal with a LOT of people, what skills and/or qualities do you think will make someone a successful pharmacy assistant?
AH: The best quality I would probably say is attention to detail or maybe good communication skills. They're both, I would say, very close to equally important. I believe that attention to detail is very, very important because when it comes to pharmacy, you have to be right. Mistakes can be deadly. There's a lot of double checks in place, but every single person makes mistakes, which is why it's important to just keep at it.
Communication as well, because a pharmacy is really very retail oriented. You're working with people all day, every day. It's also important because just like, say, if you went to a coffee shop to get your coffee and they messed up your coffee customers would get angry. If you mess up somebody's medication, they're going to get really angry. So on the off chance a mistake does happen, being able to diffuse that kind of tension, it's going to make you a huge asset, no matter where you go.
WC: What do you think is the student's favourite part of the pharmacy assistant program?
I've asked this question a lot of different times and I get different answers! Probably the most common answers I get is either pharmacology, learning about the medications and the disorders of the body and the science behind it, or compounding. Compounding is the process of making custom medications, when we have to make a specific cream for one specific patient, they really like it because it's very, very hands on.
WC: Hands on? Wait a minute, how is the hands-on part of the in-person course translated to online learning?
AH: Whoa, I knew this question was coming. How do you do hands-on online? Well, through video! I'll be demoing different procedures that they're going to expect to see. And then what I'm going to request is that, either live during a lecture or done as a video, that they take a video of themselves performing the same types of tasks, that way we can get feedback and go back and forth.
WC: Cool! That sounds like you're going the extra mile for the students, which I guess is what Willis is known for anyway. How does Willis College do online learning differently than other schools?
AH: Because the instructor is there, present every single day, with the student! We have office hours every day. It's very much an open door policy just like if we were in a real live classroom. If we were in person a student could come into an instructor, knock on the door and say, hey, can I chat for a minute? It's the same thing at Willis Online, just over Zoom.
So for each course, we put our link very prominently, very easy to find. Students click it, instructors get a notification 'student A has joined your meeting'. Which is, I think is really huge because I've taken online courses in the past myself and it's very, very self-directed learning. Not to say that online at Willis isn't, you still have to have that self-discipline. Bu, you have a guide through the learning. And one of the things that I think even better than say, in a physical classroom is that every lecture is recorded. If you're sick, you have an emergency, you can't come to class, you forgot what the instructor said, go back, watch it again, because it's there for you. It's like, students don't even have to necessarily spend half of their attention listening to the instructor, half of the time taking notes. You can be fully present because you can go back and catch pieces later.
WC: Can you tell us a few of the opportunities that students who finish the pharmacy assistant program will have?
AH: Absolutely. So being a pharmacy assistant doesn't only mean you can work in a retail community pharmacy. Yeah, that's one avenue. And it's definitely where they're looking for people, but there are things like pharmaceutical sales, specialty compounding, or insurance.  Even as a pharmacy assistant it's not to say that you couldn't work in a physician's office. There are other things, but definitely having that pharmacy background can help. There's hospital pharmacy, so working in the hospital system or in prison systems, anywhere that could potentially have a pharmacy. Long term care homes can have pharmacies. And it's not just about counting pills. A lot of people think, "oh, well how much school do I need to count pills?" I promise it's much more than that. Pharmacies in general, don't run without good assistants. It's just not possible.
That sounds fun!
I found being a pharmacy assistant incredibly rewarding, especially if you're good at your job. Not only because your team needs you, but you make an impact on patients every single day. Whether it's getting their medication quickly, whether it's answering a question, whether it's pointing them to where they'll find the milk in the grocery store, if that's where you happen to be working.
Really pharmacy, it's not just pharmacy, it's really customer service. Anybody with any type of desire to work with the public, this is a really great place to be. It's interactive, every day is different. It's not that you're going to do exactly the same thing every single day.
WC: You sound like you really love your job!
I do for the same reasons I loved being a pharmacy assistant! I love teaching with Willis College and  I love teaching pharmacy for the same reasons why I loved being a pharmacy assistant. It's the impact we have on people. My goal as an instructor has always been to help people be the very best that they can be. I'm not looking to clone a bunch of good pharmacy assistants. I'm looking to give people and the public rewarding careers, good service, and to actually improve the general healthcare of everybody in the public.
What are you waiting for?
We would love to invite you to connect with us to learn more about our exciting and dynamic Pharmacy Assistant Program! To learn more and to connect with us, visit the program web page by clicking here. We look forward to chatting with you more about the exciting pharmacy assistant program and your new career opportunities.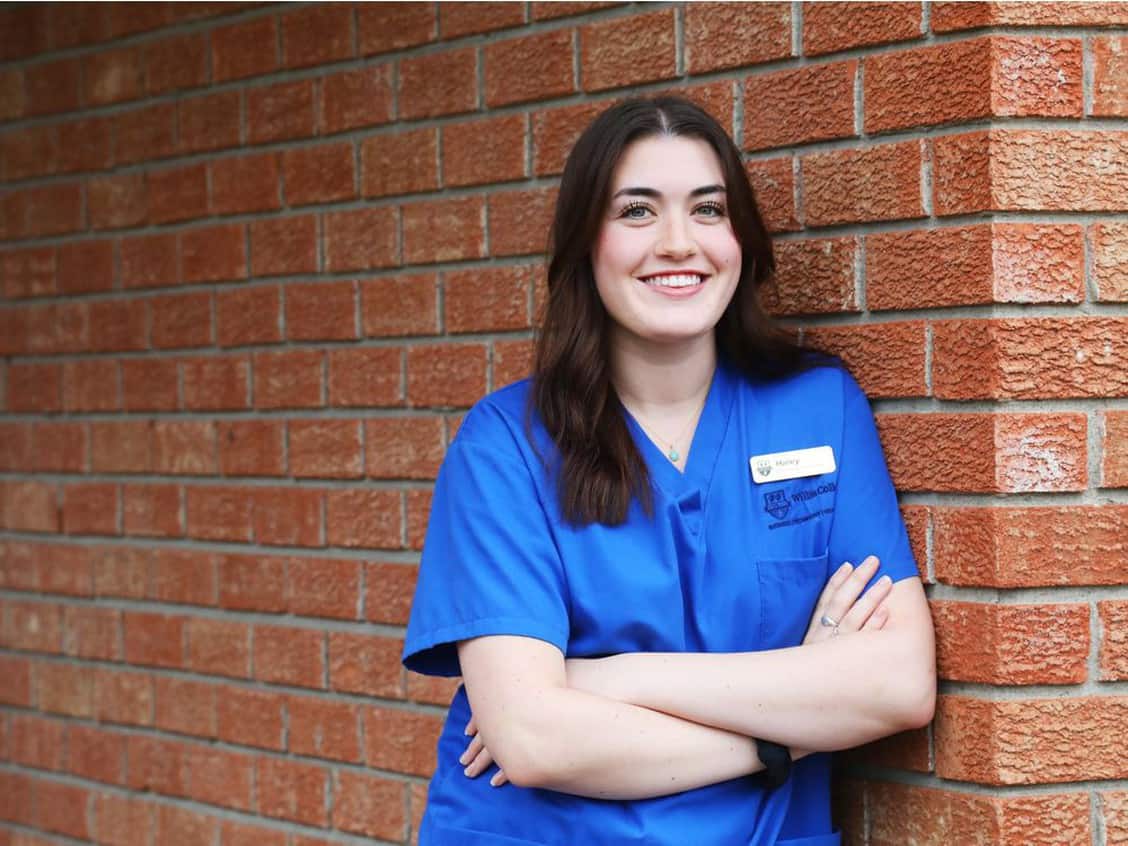 Our PSW 300 Program is in The News!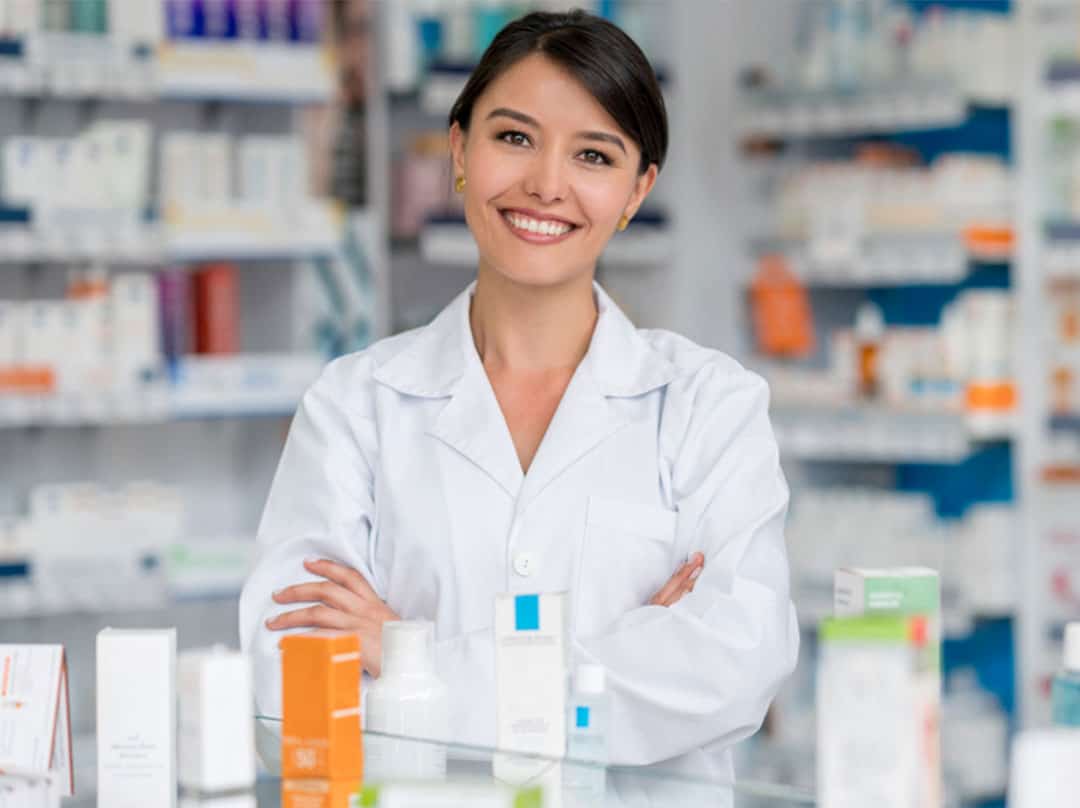 New $1,000 Willis College Pharmacy Assistant Scholarship Available
What Our Graduates Are Saying
When I first started at Willis I was a shy, self-conscious girl… but Willis changed all that! My time at Willis was knowledgeable, fun and most importantly self-rewarding. The PSW program was amazing. I learned so much. All of the staff are absolutely awesome; they looked at you as a person and not just a number filling up a seat.
Rachel Goyer
Personal Support Worker Program