The Exciting Benefits of Becoming a Ward Clerk Specialist Through MOA Training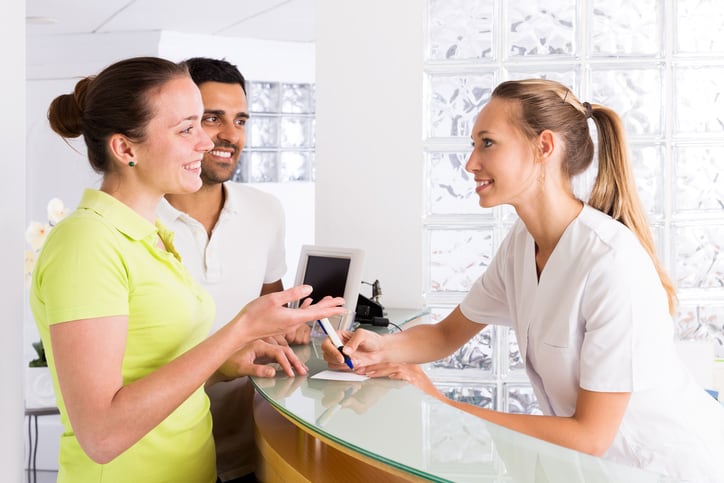 Pursuing training to become a medical office assistant is an excellent way that you can take your interpersonal and organizational skills and use them to contribute to the provision of quality healthcare. The medical administration field has many engaging career paths available to motivated professionals, each of which offer their own unique advantages and opportunities.
One possible career path that individuals with this type of training can pursue is work as a ward clerk, helping to manage the day-to-day running and administration of busy hospitals, clinics and other large medical facilities. Keep reading to learn more about what this role could offer you.
Equip Yourself for Ward Clerk Specialist Work with MOA Training
One of the most enticing aspects of training to become a medical ward clerk is that you will be acquiring skills that are in-demand in many institutions in virtually any location. The demand for medical ward clerks matches the demand for medical services, meaning that there are always opportunities available.
As a medical ward clerk, you will be required not only to conduct standard office administration tasks, but also to be well-informed about the medical environment in which you work. Coursework from your medical office assistant program will cover everything from Microsoft Office skills to medical ethics, to clinical pathology, to accounting, and more. This mix of specialized skills is what makes those with medical ward clerk training such valuable members of any healthcare team.
Ward Clerk Specialists Enjoy Lucrative Salaries
The high demand for medical ward clerks is closely connected to another benefit of pursuing MOA training: access to competitive salaries. Many office administration roles are well-compensated, as these professionals provide vital services in their workplaces. However, medical ward clerks often have access to even higher rates of pay due to the high demand for skilled professionals with their specialized expertise in office administration and medical ward contexts.
Medical ward clerk salaries vary by location, employer, and candidate experience. According to Payscale.com, the median hourly wage of a medical ward clerk is $20.57 per hour – $35.00 per hour when working overtime. Annually, salaries tend to range from $33,000-$51,000 per year. As a trained medical ward clerk, you can expect to be well-compensated for the insights and skills you will have acquired during your training program.
Co-Op Opportunities Enhance Your Medical Office Assistant Program
Finally, by choosing the right training program on your path to becoming a medical ward specialist, you can greatly increase your chances of landing an excellent job placement soon after graduation. The best training programs, such as the one offered at Willis College, will provide students with co-op opportunities to gain hands-on work experience in the field for which they are training.
Willis College students in the Medical Office Administrator with Ward Clerk Specialist Diploma program all take part in a 4-week co-op placement. This gives you the chance to network with potential employers, practice the skills you have learned in your classes, work with real clients, and add crucial experience to your resume. By completing a co-op placement, you will be able to demonstrate to potential employers that you can "walk the walk" and succeed as a medical ward clerk, making you a more competitive candidate on the job market.
Are you ready to start working toward your career as a medical ward clerk?
Contact us at Willis College to enroll in our co-op medical office assistant training program.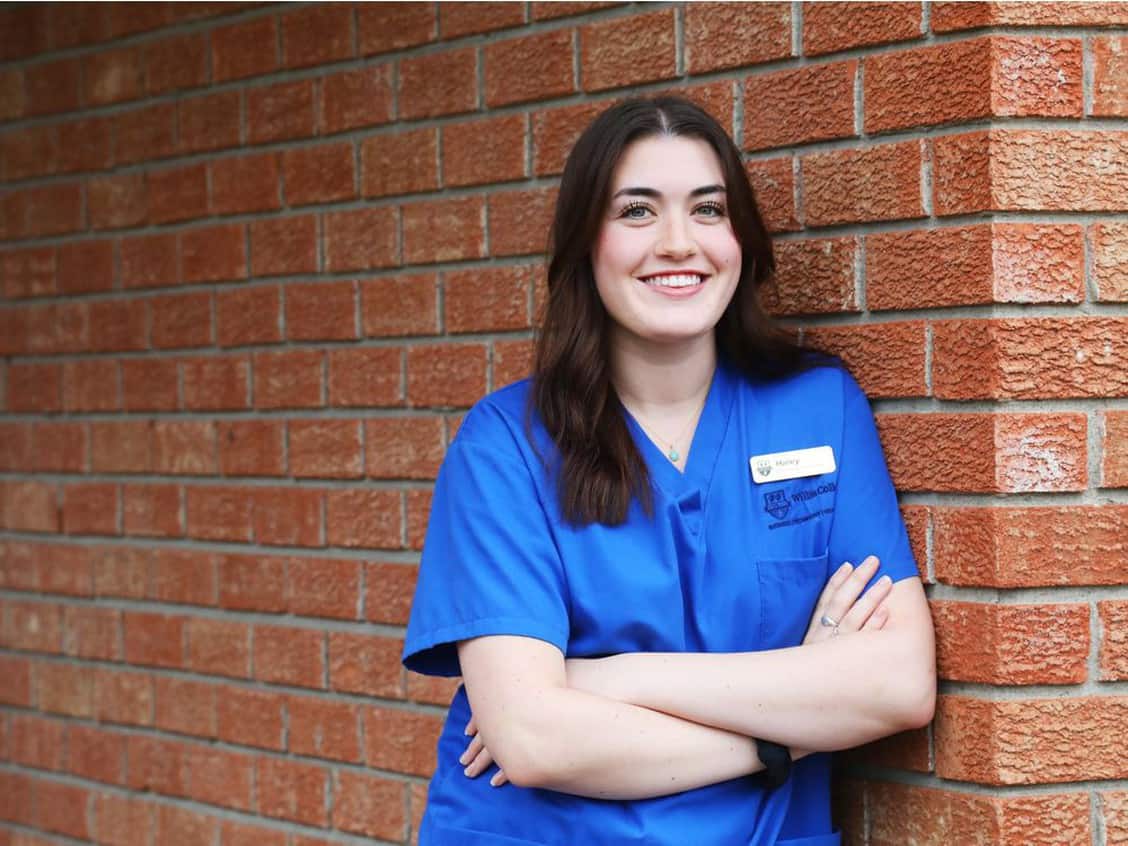 Our PSW 300 Program is in The News!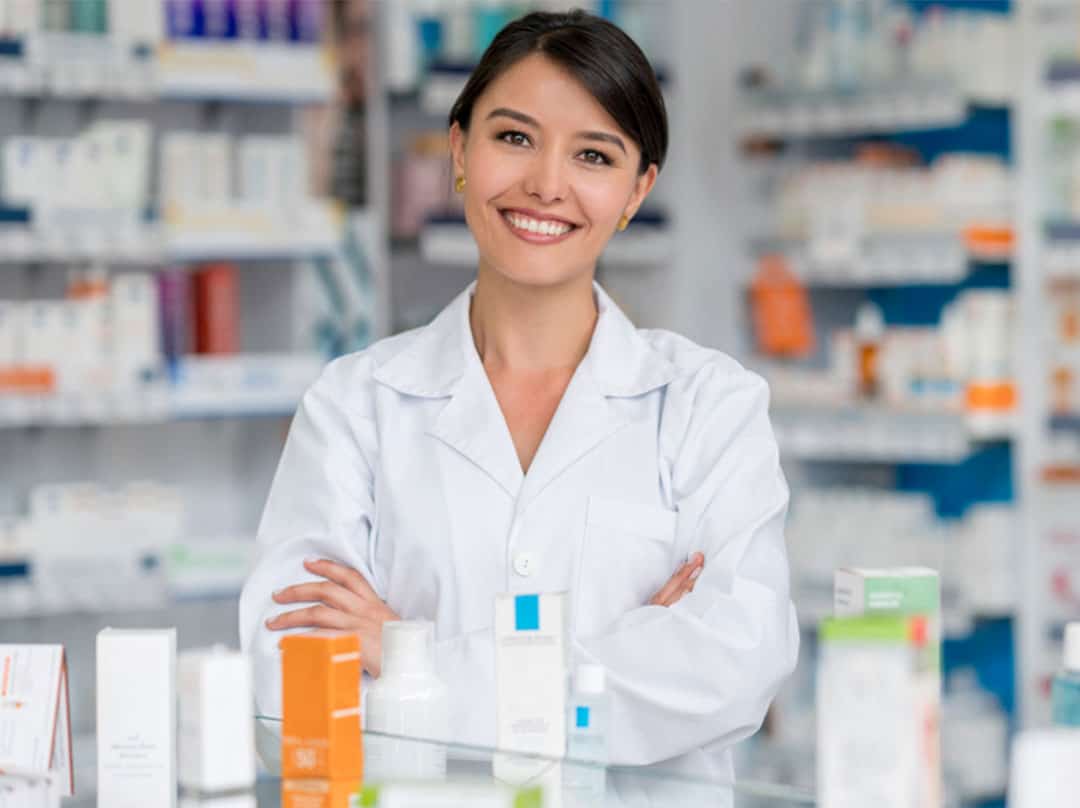 New $1,000 Willis College Pharmacy Assistant Scholarship Available
What Our Graduates Are Saying
Willis College is so flexible for students! My program allowed me to complete all my courses online. I got to choose when I wanted to attend my live lectures which was incredibly helpful around my daily life. This program made it possible for me to pursue a career as a single mom!
Taylor McElroy
Veterinary Medical Assistant Program