How PSW Courses Can Prepare You for Work in Long-Term Care Facilities
Everyone needs quality healthcare, including Canada's older generations, which means that there are a variety of places you can take your career as a personal support worker (PSW). From home care to hospice and hospital systems, you can find work in an environment and setting that is the best fit for you.
Some clients will need more attention, support, and supervision as they age, which means that you also have the option to work in a long-term care facility. Your PSW training can prepare you for the realities and challenges of your long-term care work, as well as help you find lasting success in your chosen career.
If you are passionate about helping others and want to become a PSW, read on to find out how your training can prepare you to work in a long-term care facility.
PSW Courses Can Prepare You to Work with Clients Living with Cognitive Impairment
You may want to work in a long-term care facility because it allows you to spend more one-on-one time with your clients. While this allows you to form deeper, more meaningful relationships during your time together, it's also important to be prepared with the right training, skills, and knowledge to give your clients the appropriate care they need.
The Ontario Long-Term Care Association has estimated that 90% of residents in long-term care are living with some form of cognitive impairment. This can include dementia-related diseases like Alzheimer's, or otherwise come from causes such as stroke or memory loss. No matter the source, a personal support worker program  can prepare you to provide the quality care that will help them age happily and healthily, whether that means ensuring their daily nutrition, keeping them occupied and entertained, or simply socializing and sharing a conversation with them. Long-term care also involves calming, comforting, and supporting clients with cognitive impairments, and you can use the techniques you learn in your training to better address and manage any situation you may experience, which helps ensure the safety of you, your clients, and others.
Training for Long-Term Care Can Prepare You to Work in a Hospital System
Finding a job in a hospital system may seem a little intimidating due to its size and scope, and you may not know how to get your foot in the door. Employers are looking for PSWs who have the comprehensive and practical training and experience they need to take care of their long-term clients, and PSW courses can help show them that you are the right candidate for the job.
PSW training at Willis College includes a co-op placement. A co-op placement is a set period where you get to test the theoretical skills you learn in class, in a supervised real-world environment. This has the benefit of giving you valuable, demonstrated experience in your new profession, and allows you to try out your career before fully committing to it. During your co-op placement, you can also make connections and build your professional network, which can additionally help prepare you to join the hospital system.
Are you interested in pursuing a rewarding career in healthcare?
Contact Willis College for more information about earning your personal support worker diploma.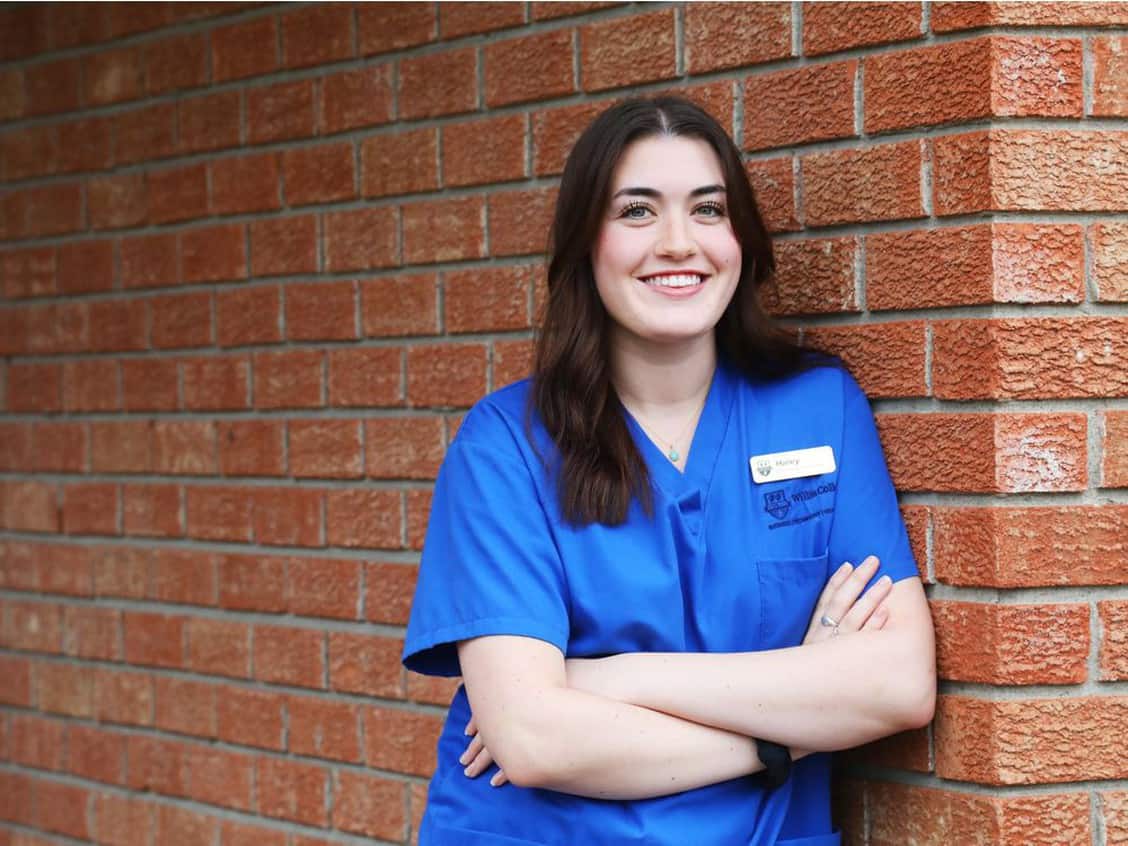 Our PSW 300 Program is in The News!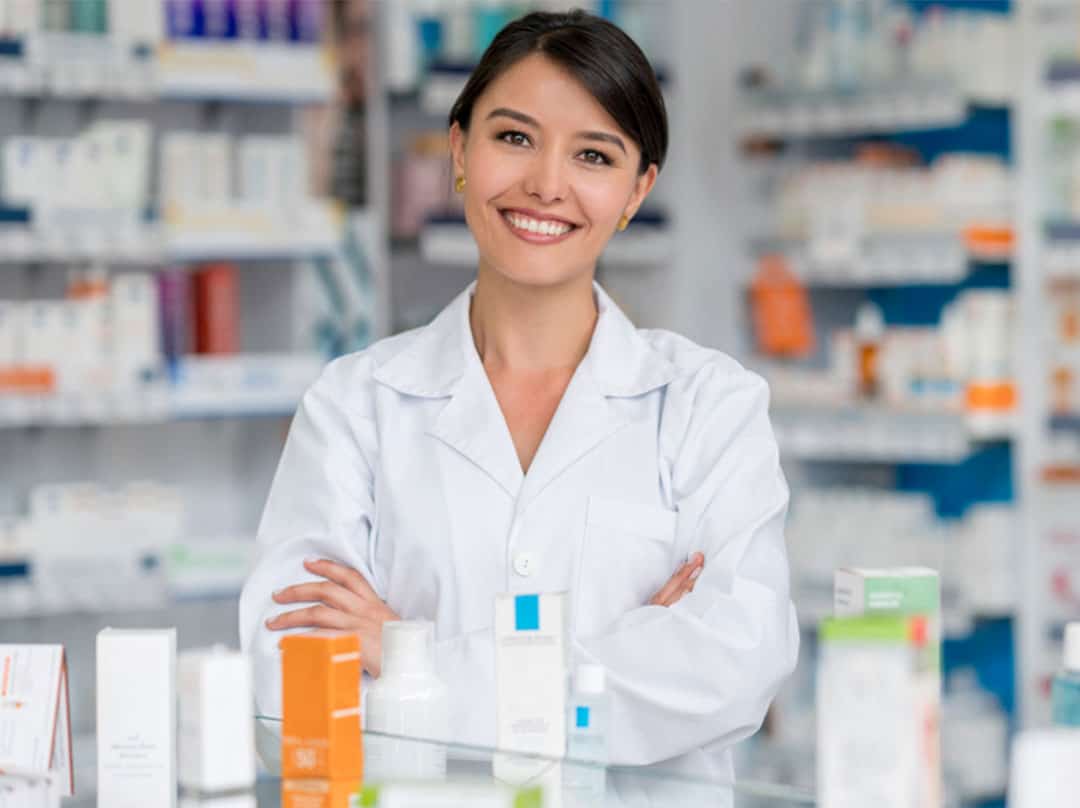 New $1,000 Willis College Pharmacy Assistant Scholarship Available
What Our Graduates Are Saying
I chose this program because I have always wanted to work in an office setting and eventually get into the government. I would recommend anyone to Willis College any day.
Victoria Woolsey
Administrative Assistant Program