Willis College host Guangdong China Safety Training Summit in Ottawa 2013
Willis College host Guangdong China Safety Training Summit in Ottawa 2013
Ontario, Canada – Guangdong, China Safety Training Summit Ottawa 2013
"Working safely poses challenges that can be overcome with knowledge, support and information sharing.  In Canada, legislation, programs and training uniquely combine to refine and polish OHS resources available to Canadian employers, supervisors and workers. Through the Ontario, Canada – Guangdong, China OHS Training Summit Ottawa 2013, we have an important opportunity share with the world, how Canada effectively works to create positive, empowered and safe workers."
Overview
Willis College has been formally requested by the Administration of Work Safety for Guangdong Province, China to host the Ontario, Canada – Guangdong, China OHS Training Summit Ottawa 2013. The event will take place in the City of Ottawa from May 27 to May 31, 2013.
This event engages senior officials and specialists from both Canadian and Chinese government organizations. The delegation of fifteen (15) Chinese officials include senior decision makers and operational civil servants who are keenly interested in learning about OHS public policy, programs, and training are adopted by industry to promote safety.
The objective of the Training Summit is to introduce Canadian and Ontario based OHS practices to senior Chinese government officials. Visiting officials play an important role in efforts to modernize OHS legislation and practices in Guangdong Province. They are interested in cultivating new relationships to learn more about methods and strategies that monitor and enhance safe work. Their exposure to Canadian methods and practices promises to support a growing culture of worker safety China.
The Summit itself is an overview Canadian occupational health and safety.  Subject specialists from government, training organizations and OHS workers will introduce fundamental concepts that are essential to promote and support safe workers and working environments in Canada. Information gathered during the summit will be used to nurture a growing culture of worker safety emerging in China.
At the same time, Canadian organizations are able to showcase their strategies and services to address the safety needs of workers. The Summit is a forum to learn more about how Canadian organizations craft and implement legislation, develop programs and facilitate training to prevent accidents and manage occupational risk.
The Ontario, Canada – Guangdong, China OHS Training Summit Ottawa 2013 is a truly international opportunity to develop new relationships and open lines of communication for the exchange of information on success stories and lessons learned.
Themes:
OHS legislation and enforcement requires employers, supervisors and workers to work together to create safe workplaces. With this in mind, the Summit has four distinct themes related to work and workplace health and safety. Sessions will be held on various topics and are presented by guest speakers from a variety of Canadian organizations and programs.
Legal Requirements to implement and maintain effective OHS programs introduces public policy, prevention, enforcement and compliance with presentations from:
Human Resources and Skills Development Canada – Workplace Directorate introduces Federal Legislation and Programs
Ministry of Labour introduces on Provincial Legislation.
Chief Prevention Officer for the Ministry of Labour discusses the new and unique role of the CPO in Ontario
Office of the Auditor General for the City of Ottawa introduces an overview of audit and compliance.
Services and Programs to help organizations establish programs and train workers. By examining the OHS training, the visiting delegation will be introduced to how Canada supports compliance with a range of training programs and services.
Infrastructure Health and Safety Association (IHSA – Construction)
Canadian Centre for Occupation Health and Safety (CCOHS)
Workplace Safety and Prevention  Services (WSPS)
International Brotherhood for Electrical Engineers (IBEE)
Case Studies on Implementation and Workplace Safety highlights diverse workplaces. While requirements vary, employers, supervisors and workers need to be able to demonstrate due diligence through the programs, tools, and training that ensure workplaces remain safe. The following case studies are a brief snap shot on how various industries apply common OHS requirements.
Healthcare and Home Services Case Study (Victorian Order of Nurses)
Warehousing and Distribution Case Study (Tentative)
Public and Staff Safety Case Study (Tentative)
Federal Jurisdiction Case Study (Tentative)
Technology and Systems in OHS
Systems for Worksite Safety Planning (Auto Desk)
OHS Workflow and Information Management (RDC)
Applied use of tracking systems (IHSA, CCOHS, VON)
In keeping with the international nature of Summit, the delegation will be greeted by:
The Minister of Labour for Canada, the Hon. Lisa Raitt
The Minister of Labour for Ontario, the Hon. Yasir Naqvi
The Mayor of Ottawa, the Hon. Jim Watson
The Training Summit will introduce how public policy and training programs work together to improve OHS practices and knowledge – working with Canadian experts in variety of areas along the OHS continuum, the visiting delegation will be offered unique opportunity to identify new possibilities to realize and explore.
Willis College of Business, Health & Technology – Ottawa
Willis College BHT has been invited to host the Summit on behalf of the Administration of Work Safety for Guangdong Province.
Willis College has graduated thousands of students into rewarding careers since its establishment in 1896. The College offers a career-focused approach to education enabling graduates to start careers in business, healthcare, technology and energy. Students receive real-world experience from partnerships and internship placements included in most programs. Willis College is collaborating with several organizations to set up an OHS and paramedic training facility to service Eastern Ontario.
Headquartered in the nation's capital, with campuses across Ontario, Willis College is registered as a Private Career College under the Private Career Colleges Act 2005. More information about Willis College may be found at www.williscollege.com.
Rogue Data Corporation – Ottawa
Rogue Data Corporation of Ottawa has been invited by Willis College BHT to coordinate the Summit.
RDC specializes in workflow automation systems and software since 1996. RDC has developed its own unique Structured Message Exchange (SMX) platform. The RDC SMX platform is licensed by some the largest data exchange systems in Canada, including the Canadian Border Services Agency. RDC also operates the Income Support System for the Territory of Nunavut and has supported data exchange systems for many the largest hospitals in Ontario through its tier 1 data centre in Ottawa, Canada. Finally, RDC has optimized workflow for several public and private organizations.
At the request of Willis College, RDC provided an introductory overview on OHS programs in Guangdong province in March 2013. RDC is familiar with provincial and federal OHS policy instruments and has designed and implemented Incident Tracking and Risk Management Systems for the Government of Nunavut. Building on existing systems and data sources, Rogue Data has developed a unique Unified OHS system to help organize and track measures taken by employers to the address the safety needs of supervisors and workers. More information about RDC may be found at www.roguedata.com .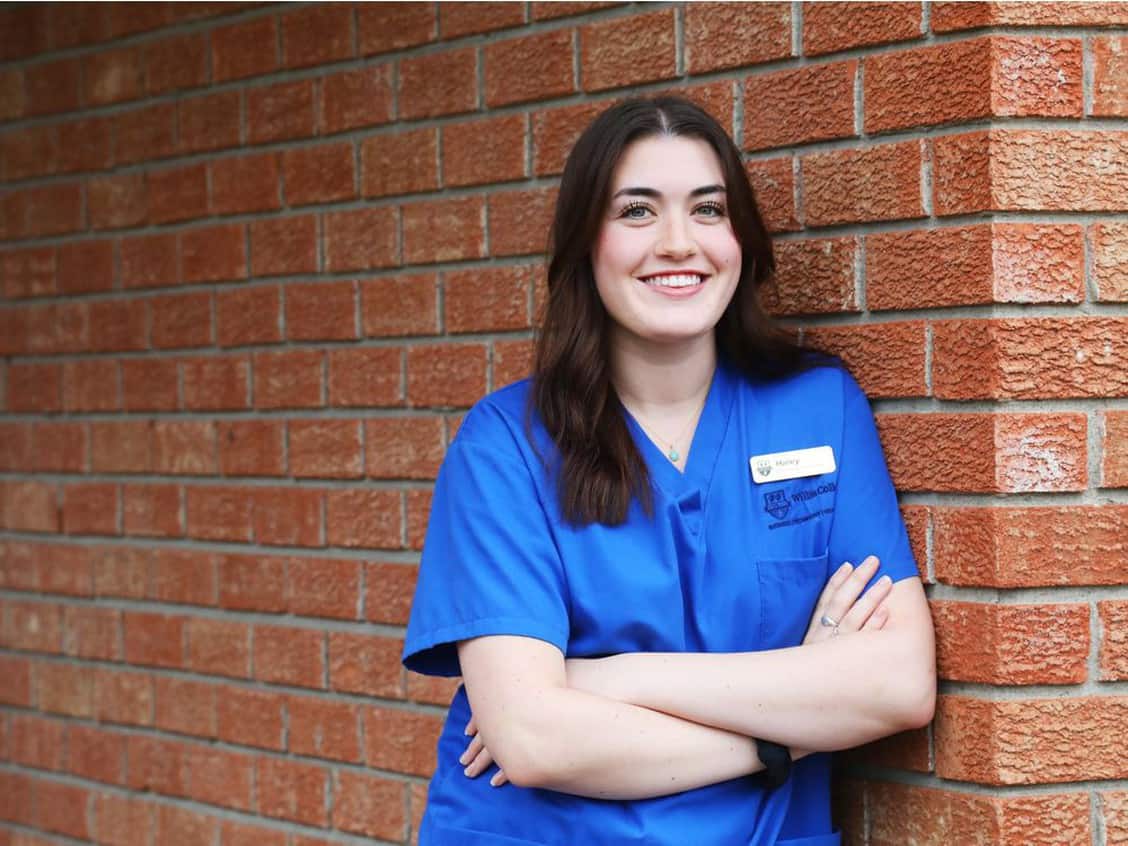 Our PSW 300 Program is in The News!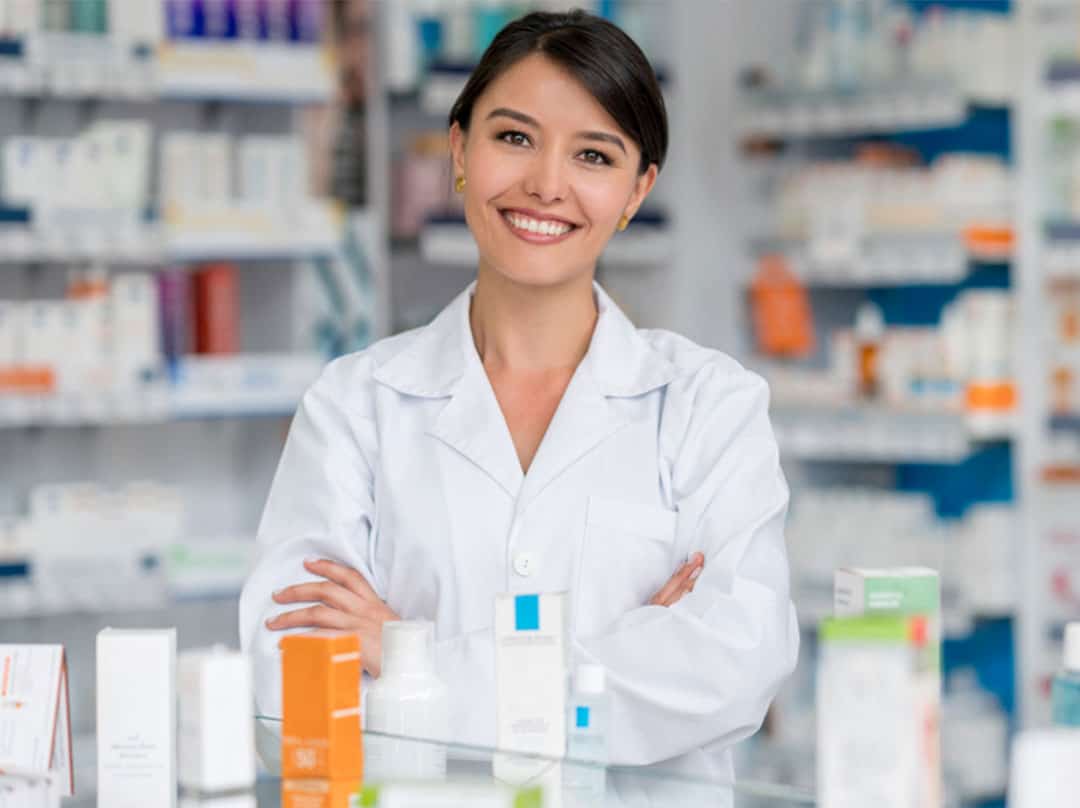 New $1,000 Willis College Pharmacy Assistant Scholarship Available
What Our Graduates Are Saying
I chose this program because I have always wanted to work in an office setting and eventually get into the government. I would recommend anyone to Willis College any day.
Victoria Woolsey
Administrative Assistant Program