Willis College Announces A Soldier's Hero: Military Spouses Scholarship Program
Willis College Announces A Soldier's Hero: Military Spouses Scholarship Program
OTTAWA – As a part of its 150th anniversary celebrations, Willis College has created A Soldier's Hero: a scholarship program for Canadian military spouses (the Scholarship).
The Scholarship was established to recognize the significant role played by military spouses in supporting our troops at home and abroad as well as to further empower them through education, as they integrate back into the labour market.
Six Scholarships will be awarded to qualified recipients over a period of six years. The Scholarship will be valued at a total of $150,000 (up to $25,000 each).
In others' words
"My hero … does not deploy – always there – always has the best interest of our family in mind – looks after the wellbeing of our children and I would never have made it without her! She truly is my hero!" CWO/ Adjuc Bill Richards, MMM, MSM, CD
"The PMFRC appreciates the opportunity to partner with Willis College on this fantastic educational scholarship. The opportunity to honour a military spouse for the strength, resilience and commitment that they show their families day after day is truly rewarding. The PMFRC's ongoing mission is to support military families; Willis College has gone a long way in championing that vision by providing the prospect for a spouse to further their education. The door is now open for them to reach for the stars; what a wonderful journey that may ultimately change their lives. Thank you Willis College!" Claudia Beswick, Executive Director, Petawawa Military Family Resource Centre
"It is a delight and honour to participate as a member of the Board of Trustees of scholarships for military spouses. These scholarships represent an exceptional educational opportunity for spouses in our community who truly are "the strength behind the uniform". This initiative exemplifies the generous, caring and philanthropic spirit of Willis College and I commend them for their outstanding leadership in educational excellence. These scholarships will make a tremendous difference in the lives and futures of our military families." Selina Robb, Chair, Petawawa Military Family Resource Centre
"As Mayor of the Town of Petawawa, home to Garrison Petawawa, I am delighted and honored to acknowledge the financial support offered by Willis College through The Military Spouses Education Scholarship Fund. Military personnel provide a vital security role to the quality of life we enjoy in Canada. Offering opportunities and resources for the spouses of our military to pursue vocational education in business, technology and healthcare only strengthens communities and speaks of the esteem and value we have for our Canadian military forces and their families." Bob Sweet, Mayor, Town of Petawawa
"The extraordinary role of a Military spouse is often understated. The strain of career postings, deployments, short or long term single parenting, and the potential physical and emotional injuries of their loved one, can at times prevent a spouse from reaching their full potential and reach career goals. The Willis College Soldier's Hero Scholarship offers opportunity to these spectacular individuals, who stand strongly behind the uniform." Alison Vandergragt, Program Director, Hope Reins & The War Horse Project
"At Willis College we believe that military spouses are the strength behind the uniform and our heroes on the Homefront. It is important that they have an opportunity to further their professional development and pursue their career dreams. We are proud to dedicate this new scholarship program to the spouses of those defending our country and keeping us safe, strong and free." Rima Aristocrat, President and CEO, Willis College
Scholarship Board of Trustees
CWO/ Adjuc Bill Richards, MMM, MSM, CD, Petawawa Base Canadian 4th Division
Claudia Beswick, Executive Director, Petawawa Military Family Resource Centre
Selina Robb, Chair, Petawawa Military Family Resource Centre
Robert Sweet, Mayor, Town of Petawawa
Alison Vandergragt, Program Director, Hope Reins & The War Horse Project
Rima Aristocrat, President & CEO, Willis College
Details
A total of six (6) Scholarships will be awarded annually over a consecutive six-year period (2016- 2021) to qualified military spouses who require financial assistance to enroll in a Business, Technology or Healthcare Diploma Program from Willis College.
The Scholarship is awarded annually to a qualified students selected by the Soldier's Hero Board of Trustees Selection Committee.
The Scholarship carries a total value, at the time of announcement, of $150,000 – or up to $25,000 each.
The Scholarship provides tuition, books, industry certifications and use of labs at Willis College.
The Scholarship is non-transferable and may only be applied to academic career programs at Willis College campuses in Arnprior, Smiths Falls or Ottawa.
The student may attend courses during a 12-month period (starting in the year of the award date) according to Willis College's course start dates.
Interested candidates must apply by September 30th of each year.
Further information is available at williscollegecybersecurity.com
Selection Process
Basis of Selection
The Selection Committee is looking for candidates with proven intellectual and academic ability, integrity of character, respect for fellow human beings, appreciation for education, and initiative to use their talents to the fullest. Candidates must also provide proof of being the spouse of member of the Canadian military.
Method of Selection
A Selection Committee, consisting of representatives of the A Soldier's Hero Board of Trustees, will choose the successful candidate. The decision of the Selection Committee is final.
Method of Application
The completed application, with all the required information, must be mailed or email to:
By mail: Selection Committee A Soldier's Hero Board of Trustees c/o Willis College of Business, Technology & Healthcare – 1200 St. Laurent Blvd , Laurent Shopping Centre, Suite 20 , Ottawa ON , K1K 3B8
Admission Status
The applicant must:
(i) Must be 19 years of age old or over.
(ii) Must successfully pass entrance requirements.
(iii) Provide proof of secondary or post-secondary education, including transcript of marks.
Payment of Award
The successful candidate will be presented with the award and a commemorative certificate at the A Soldier's Hero Award Annual General Assembly.
About Willis College
Celebrating 150 years of Excellence Established in 1866, Willis College is Canada's first regulated Career College. This year, Willis College is celebrating 150 years of excellence in education, a shining example of the strength and agility of career colleges in Canada. With over 150,000 graduates and an outstanding faculty, Willis College is proud to be a pipeline for producing some of Canada's top talent. Complemented by our ground-breaking industry partnerships, we specialize in employer-led, job-ready skills training programs in business, technology and healthcare that are highly tuned to the demands of a global job market. With an unwavering commitment to our community, Willis College plays a vibrant role in the National Capital Region, with campuses in downtown Ottawa, Smiths Falls and Arnprior. To learn more about Willis College and our training programs, visit www.williscollege.com/scholarships
For media inquiries, and/or to arrange an interview with Rima Aristocrat, President and CEO of Willis College, please contact us at 613-233-1128
email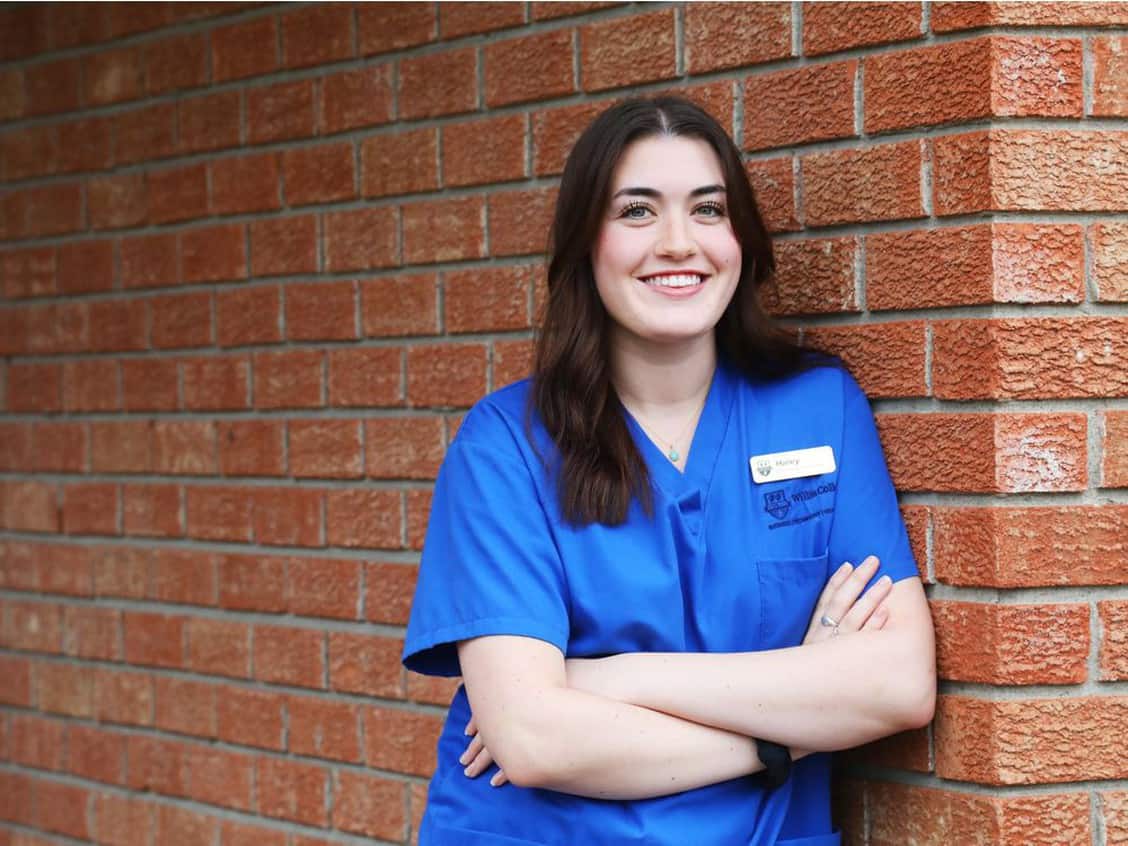 Our PSW 300 Program is in The News!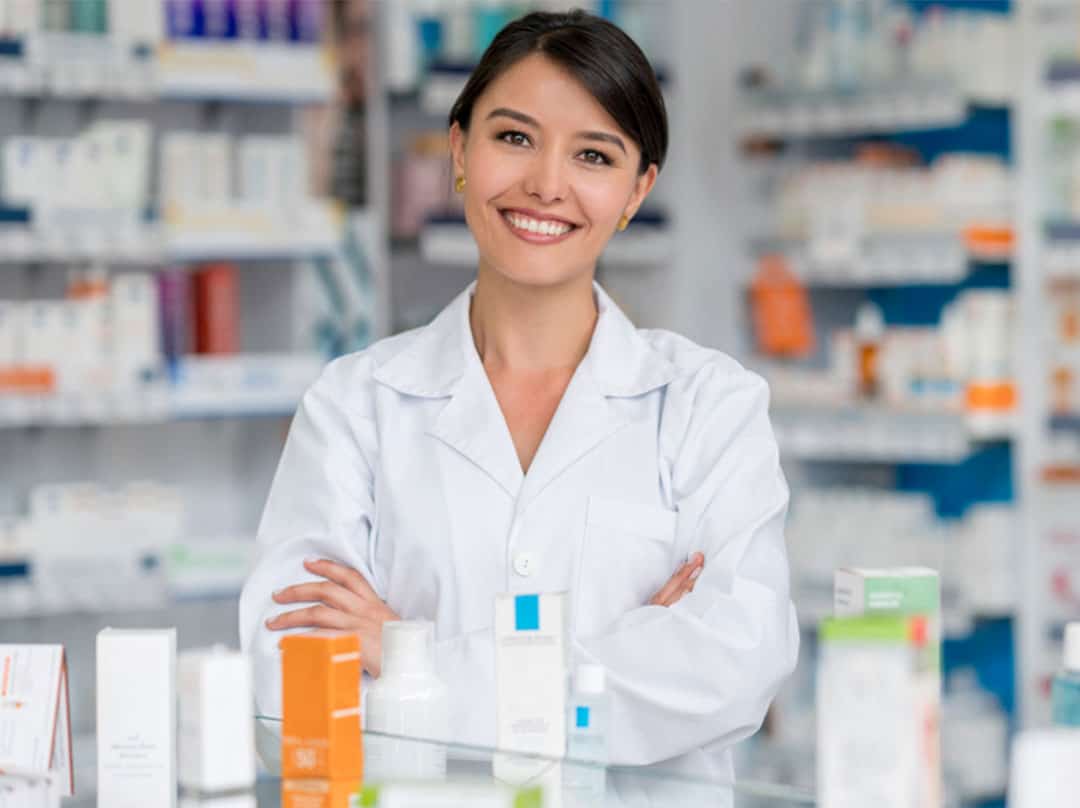 New $1,000 Willis College Pharmacy Assistant Scholarship Available
What Our Graduates Are Saying
I chose this program because I have always wanted to work in an office setting and eventually get into the government. I would recommend anyone to Willis College any day.
Victoria Woolsey
Administrative Assistant Program