"If I could pass anything on to any veteran it's that if the world gets dark, you need to find your light and follow it. You can pull yourself out. Willis College helped me find mine. Find yours and get back."
Profiling our students and their amazing stories has become a bit of a favourite task around the College. Willis College students come from a wide range of backgrounds and have some truly amazing life stories. We often think of college as something for those just graduating high school. and while that is sometimes the case, often Willis College is the stop for individuals looking for a fresh start or a second (or third!) career. 
Greg Hanniman is a current Willis College student and a Veteran of the Canadian Armed Forces. Once his military career was over, he trusted Willis College to provide the education he needed to launch a new career. Now, very close to graduation from our Cybersecurity Analyst Program, Greg is nearly ready to enter a new field and a world of possibilities!
We sat down with him to talk about his journey out of the military and why Willis College was the right school for him. 
Q: Hey Greg! Thank you so much for sitting down and chatting with us today! You have a pretty interesting story so far. Tell us a bit about your time in the military. What was your career path like?
Greg Hanniman: When I initially joined, I just really wanted to play with explosives. It just seemed really cool (like seriously who doesn't want to make things go BOOM?). But, after my first tour where I lost friends to things that went boom, I needed something else. So my boss at the time saw something in me and sent me to a very high demand job. One where you stop things from going boom! I was put into Counter Improvised Explosives as a specialty, which would unknowingly set me off on this journey.
Q: It's funny how sometimes everything in life is connected. Explain how that worked though? How did you go from explosives to Willis College?
GH: The military instilled a set of "soft skills" in me through repeated training. While my family and I were living out of the country, a former contact of mine sent me a link to an article which explained how bomb techs have the perfect set of skills for working in the high tempo world of infosec (information security).
A day later I got a random email from Katherine Thompson who works very extensively in Cyber Security. She asked if I would take the time to have a sit down chat with her and to see if she can coax me to come back to Canada. So we sit down and have a chat! She tells me all sorts of pretty things and tells me that I would be perfect for this job called "Red Team". Then she tells me about Willis College and how they actually have an ethical hacking program built into their program. Seriously, HACKING! At that point, I thought it was just like the movies. Boy was I wrong! 
Anyway, Katherine set up a virtual handshake with Rima Aristocrat at Willis College and we started chatting. Rima gets me in touch with the admin at the college and then my family started packing up our house! We were in Costa Rica in February and it was really hard to convince my family to move back to Canada, so we waited till April. 
I registered for the fall program at Willis in Cyber Security after that, but unfortunately(or fortunately) Willis had some staffing problems and the program was pushed to January. Katherine got me in touch with another veteran centric organization called Withyouwithme. These guys grab combat arms people from the army and train them in the infosec stuff as well! So I start with them while I wait for Willis to kick off in January.
Q: Being a veteran, what is it about Willis College that feels so supportive of your new dreams and aspirations?
GH: The fact that Willis has a veteran support person that understands that some of us have special appointments was very helpful. When I started the program, I had recently been diagnosed with PTSD. Having a veteran on the staff to talk to about the ABSURD amount of appointments was helpful. Also the instructional staff was beneficial as well. Jawad, our teacher for the first year was a Doctor in another life! So, having someone like that for support helped me get over that stage and get on with my life quickly.
Q: Woah! It must feel like you've come so far, so quickly. Congratulations on all of your success! What is your dream job? What do you hope to accomplish after school?
GH: What do I want to be when I grow up? Who knows? I think I'm getting close to hammering it out. As I said earlier I was fortunate to get attached to Withyouwithme who ran an aptitude test on me and a personality index. They then run the numbers through the "Harry Potter Sorting Hat" and tell you what 'house' you are. The team there saw some potential in me and placed me in what I think is my dream job. It's a level two Cyber Security Role within the military. They gave me a chance to get back to the fight and a role to be proud of.
What would you say to any other veterans or individuals who are considering an education with Willis College?
GH:  If I could pass anything on to any veteran it's that if the world gets dark, you need to find your light and follow it. You can pull yourself out. Willis College helped me find mine. Find yours and get back. Don't be one of the 22.
It's time to start a new journey with Willis College!
If you're a veteran who is looking for a fresh start and a new career, we would love to talk to you about our Veteran Friendly Transition Program and the programs we offer. Start your journey by contacting us today. 
It's time to change your life with Willis College!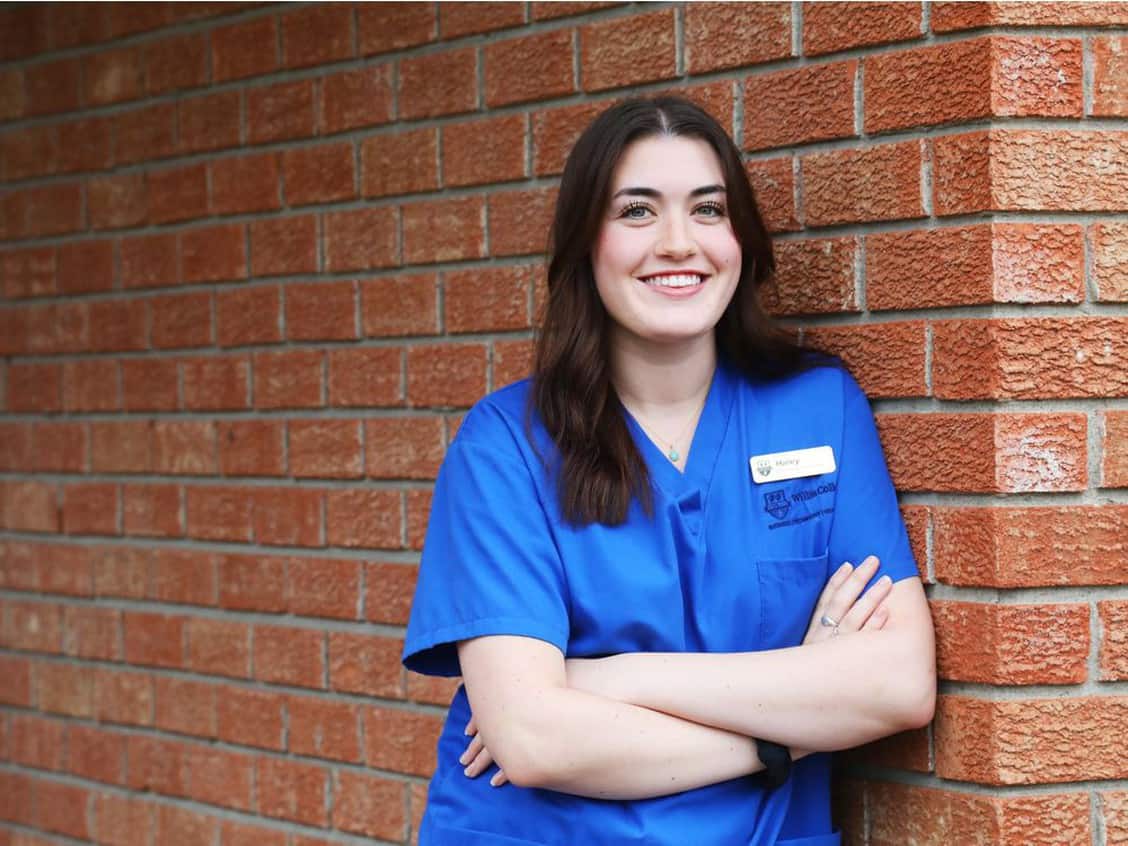 Our PSW 300 Program is in The News!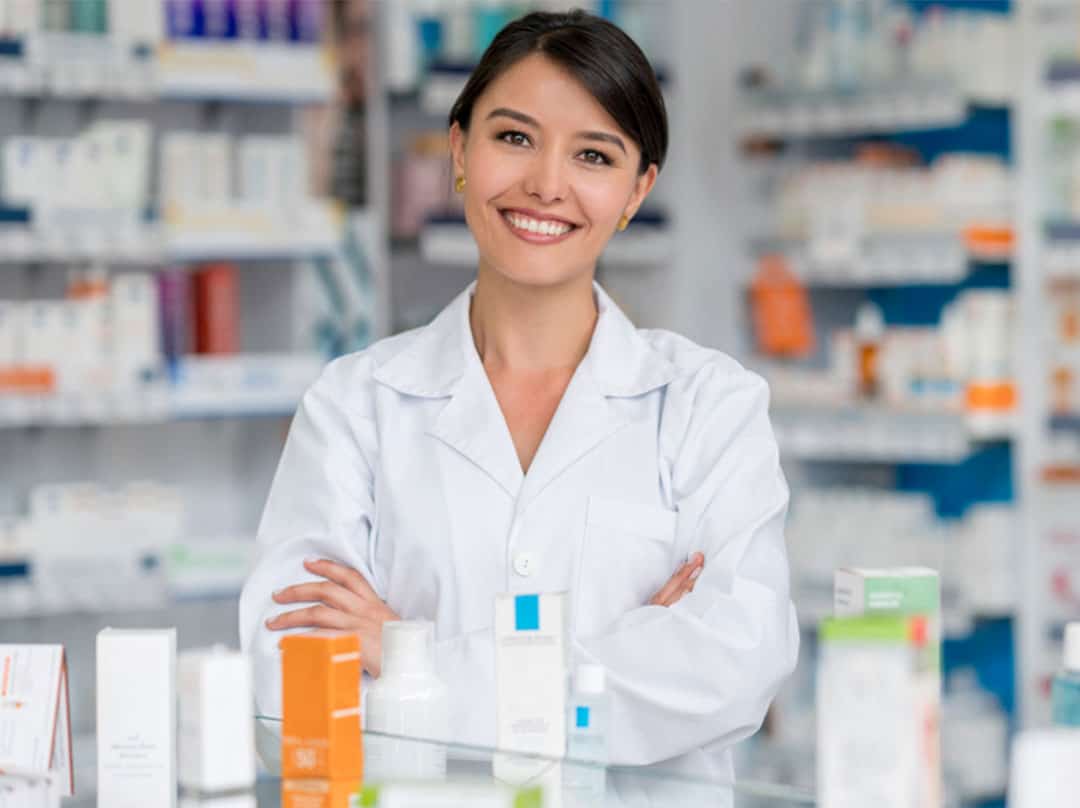 New $1,000 Willis College Pharmacy Assistant Scholarship Available
What Our Graduates Are Saying
I left Willis College with a new-found confidence and a full-time job with a reputable company. I feel like there are endless opportunities for me now and I have a bright future ahead of me with a challenging and rewarding career. Willis College was one of the best decisions of my life.
Laura Willey
Willis College Program