Top Ten Most Inspirational Stories Of 2020
There's no denying that 2020 was a tough year for a lot of folks. The COVID-19 pandemic has been hard on all of us, but as we look towards the future and the clean start that 2021 has brought us, we wanted to look back on the past year and pick out some of the wonderful and inspiring stories that also existed in 2020. 
Here is a list of ten quotes, testimonials, and stories from the halls of Willis College that touched our hearts and continue to give us hope. We are all capable of so much. 
1. Sherry Pappin, Willis College graduate, Cyber Security Analyst
After becoming the first Indigenous / Algonquin (Pikwakanagan) women in technology champion to successfully complete the CyberSecurity Analyst training from Willis College (Arnprior Campus), Sherry found a job with 2Keys as an IT Security Operator!  As if that isn't impressive enough, she is also fluent in English and French, an excellent communicator with a valid secret security clearance, and a proud military spouse. 
2. Rafael Arrais, Willis College graduate, Executive Business Administration
"Oh my gosh, there are so many skills [that Willis College gave me] to think of; time management, networking, commitment and self-motivation, but the most important one was communication skills! I'm from Brazil and there were some challenges I had to face when coming to Canada (learning english, the  culture, and much more). Willis College provided those skills to me and more."
3. Dina Sabbah, Willis College graduate, Executive Business Administration
Dina recently graduated from her program with a 98% average but she also gained so much more: "In seeking a college diploma I for sure wanted to earn more money and find a secure employment opportunity, but Willis College has also transformed me into a confident person who knows that my skills are valuable. I have developed the ability to think analytically, to understand complex subjects, and to better communicate my ideas."
4. Ryan Shank, Willis College graduate, Executive Business Administration
Ryan describes how his time at Willis College changed his life: "My life has changed drastically. I look in the mirror and I see someone who I know and can be proud of again. I came to Willis broken and I came out fixed and reinvented. I am now a manager of a business in the NorthWest Territories (I made the move for this position and am thrilled that I did!). I no longer live paycheck to paycheck or below the poverty line, and I'm on the path to buy a house in the next two  years. I also have more educated conversations with people, and I have even started and sold a business! With the newly found confidence and the loss of my depression since getting my current job, I have become healthier and lost some of the weight I gained while I was depressed."
5. Pascal Bradley, Willis College student, Personal Support Worker
"I'm enrolled in the Personal Support Worker program at Willis College. I'm profoundly proud to represent Willis College in the years to come. I will carry their name with goodness and dignity. I didn't know what to expect when classes began but I'm extremely happy and impressed with the quality of education I'm receiving at Willis College. And, in the end, classmates became close friends with common dreams. This may be the best part of the entire process."
6. Bailey Brownrigg, Willis College Online student, Addictions and Community Service Worker Program 
"I live alone and work full time as a resident specialist at a retirement home. I thought going back to school was out of the question because I didn't  have the time, and I couldn't afford to quit my job and go to school. Now that Willis is online full time I am able to take this course that I really wanted to take!"
7. Julia Dunayeva, Willis College instructor, Software Developer – Mobile Applications Program 
" I've been teaching for a year and a half and two of my students have already started companies of their own!"
8. Brittany Dewar, Willis College Online student, Addictions and Community Service Worker Program 
"Online classes allow me to keep my part job while staying home to take care of my daughter (which was a must for me!). My plan after graduation is to land a job in my new field and provide a better life for my family. I also want to teach my daughter to do what makes her happy, and that no goals are unreachable!"
9. Lykke Hayley, Willis College Online, Admissions Coordinator
"My favourite part of my job is seeing the excitement and joy in my students when they sign up for a program, it really is the beginning of a new chapter for many of them and I feel so honoured that I get to be a part of that!"
10. Vanessa Fernandez Trottier, Willis College student
"The services they provide are top notch. The classroom is so inclusive and inviting. I'm proud to be part of this college!"
Become an inspiration to others with an education from Willis College!
Don't wait, change your life today with an education from Willis College. We're currently enrolling students in a variety of programs and would love to chat with you! visit our website to learn more and to get started today!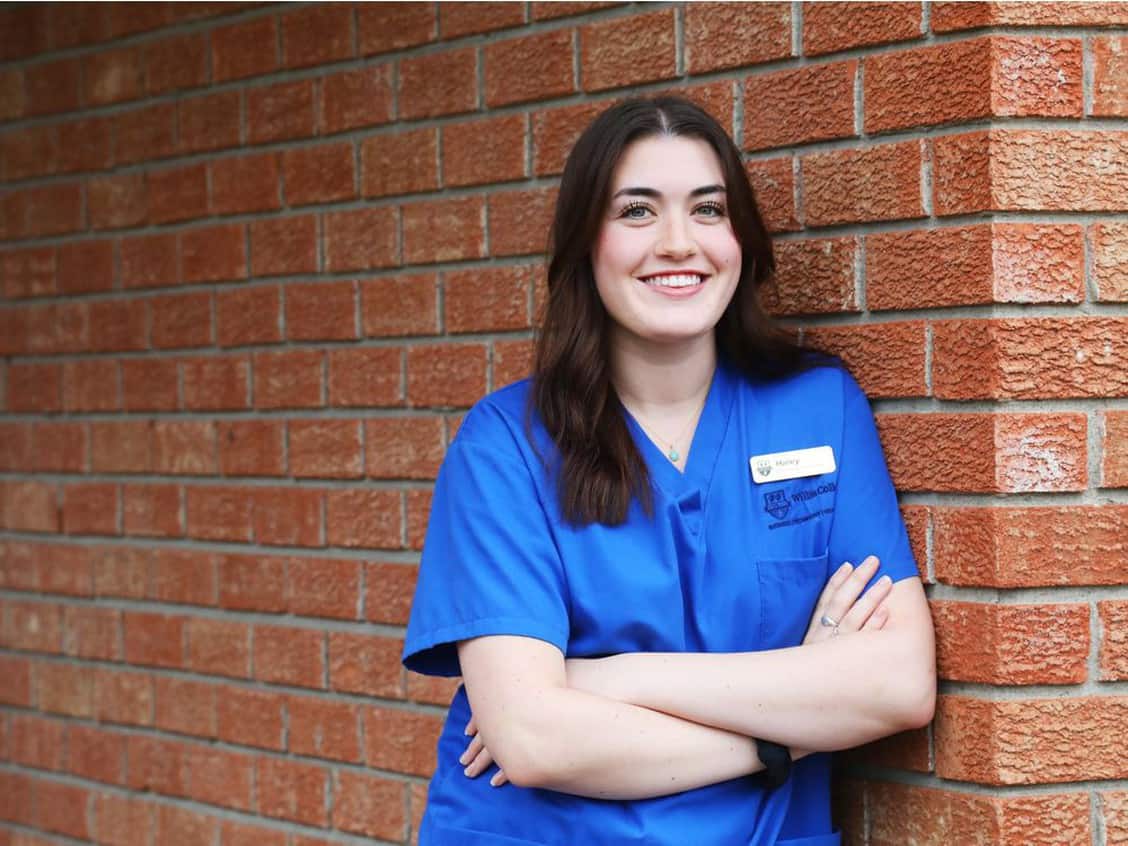 Our PSW 300 Program is in The News!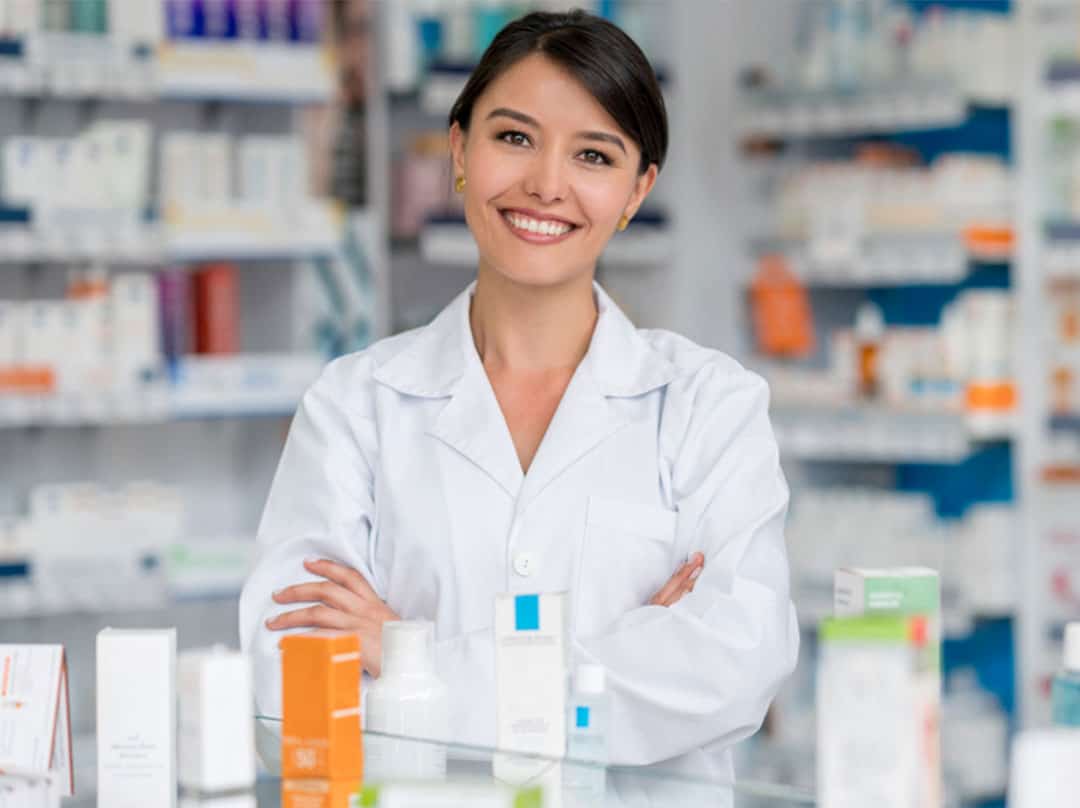 New $1,000 Willis College Pharmacy Assistant Scholarship Available
What Our Graduates Are Saying
When I first started at Willis I was a shy, self-conscious girl… but Willis changed all that! My time at Willis was knowledgeable, fun and most importantly self-rewarding. The PSW program was amazing. I learned so much. All of the staff are absolutely awesome; they looked at you as a person and not just a number filling up a seat.
Rachel Goyer
Personal Support Worker Program