Student Profile: Brianna Kuhnle-Ware
If you've been considering a career where you can make a real difference, our Addictions and Community Services Worker program is a great place to start. Community Service Workers administer and implement a variety of social assistance programs and community services, and assist clients in dealing with personal and social problems. Once you graduate you may find work in social service and government agencies, mental health agencies, group homes, shelters, substance abuse centres, school boards, correctional facilities, and other establishments.
Brianna Kuhnle-Ware is a current student in the program who is dedicated to making a difference in her community. We had the honour of sitting down with her to hear about the program, her plans, and how she's changing her life with Willis College.
Willis College: Thanks Brianna for taking the time for us to chat today! So, to start off what got you interested or intrigued about this program?
Brianna Kuhnle-Ware: Well, I'm an indigenous student. I have a lot of passion for helping vulnerable populations. So that means people with dual diagnosis, mental health, addictions, poverty. When I came across this program and I started doing a little bit of research, I did see that it was an accelerated course, which could put me into the field a lot faster than other opportunities, and that I could build a lot of skills at the same time. The program was right for me and my family. And during COVID with everything being a little bit up in the air, the fact that it was offered online was pretty much what sold it for me. 
Amazing! Can you tell us a bit more about learning online? How did the instructor-led classes work for you?

The online classes were really easy. You do kind of miss the social piece unless you start to connect with your fellow classmates. However, the instructors keep it the same. it kind of feels like you're in the classroom, even though you're not. My instructor was very structured and took care of us while we were doing online programming, because as you know, doing online programming can be different, but if you have the right support and the right staffing, you're able to do it and it doesn't feel any different.
In an online setting, how are you able to collaborate with your classmates and faculty members?
A lot of emailing, a lot of Zoom meets outside of class hours. We were a wonderful group who got connected in many different ways, so we were able to maintain our connections. We were able to get our assignments and our tasks done on time. And the fact that it was through email to contact the instructor, the director, and stuff like that, it was super, super easy. I actually found it easier than having to walk to an office and see if somebody's available. If you send an email, you know you're going to get a response. And typically it was very, very quick that we would hear back. So, that was kind of reassuring as well. 
Tell us, what new skills were you able to gain from the accelerated program at Willis?
I would say some skills that I learned through the ACSW course would have to be a lot of training that a lot of us didn't even realize we needed. For me in particular, it was the nonviolent crisis intervention that came with the program. But, I took quite a few things from this specific program that I realized I needed when looking for future employment.
But I also learned how to create boundaries, how to become professionally committed rather than personally committed. And that's a very big, different thing. When you have a passion for this field, you need to know the difference and where you can become out of line very, very quickly, that can teach you conflict resolution strategies. No, you can't get personal with individuals. You need to do A-B-C-D sort of thing. So, there was a lot of skills that I actually didn't even know I needed from this program that were given to me. And I'm pretty grateful for that.
That's fantastic. It's interesting to hear that perspective! Discussing going through this program and new students entering the program, what advice or things would you kind of tell the next class going into the program or someone who's interested in starting this journey here? 
What I would say to somebody that's interested and looking to come into the ACSW course, would be that you need time management. You need to make sure that you have time to care for yourself! If you have other things such as children or you're working, you need to make sure that you have time for that as well. But you also need to dedicate time to this program. You will not see the success or feel the success that I did if you don't make that allotted time, and that commitment. It is difficult. There are days where you feel like you want to give it up, but you don't because at the end of the day, we're all here because we want to be here.
And honestly, it's really not that bad. I know from my own personal experience, having two special needs children and stuff like that, I didn't know if I was going to have the time when I first started. And then I took myself, did some self care and realized that if I wanted it that bad, I was going to find a way to make it work.
What are you waiting for?
We would love to invite you to connect with us to learn more about our popular Addictions and Community Services Worker program offered in person and online. We look forward to chatting with you more about this exciting program and your new career opportunities.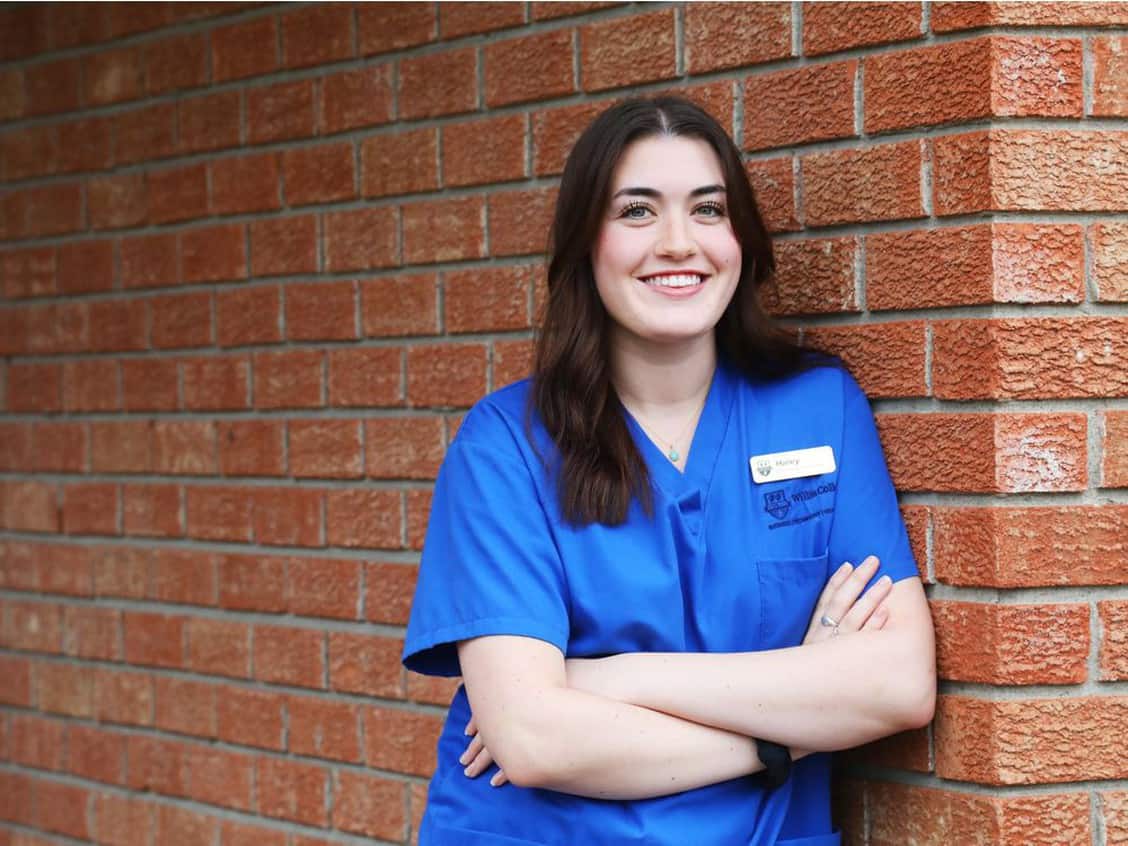 Our PSW 300 Program is in The News!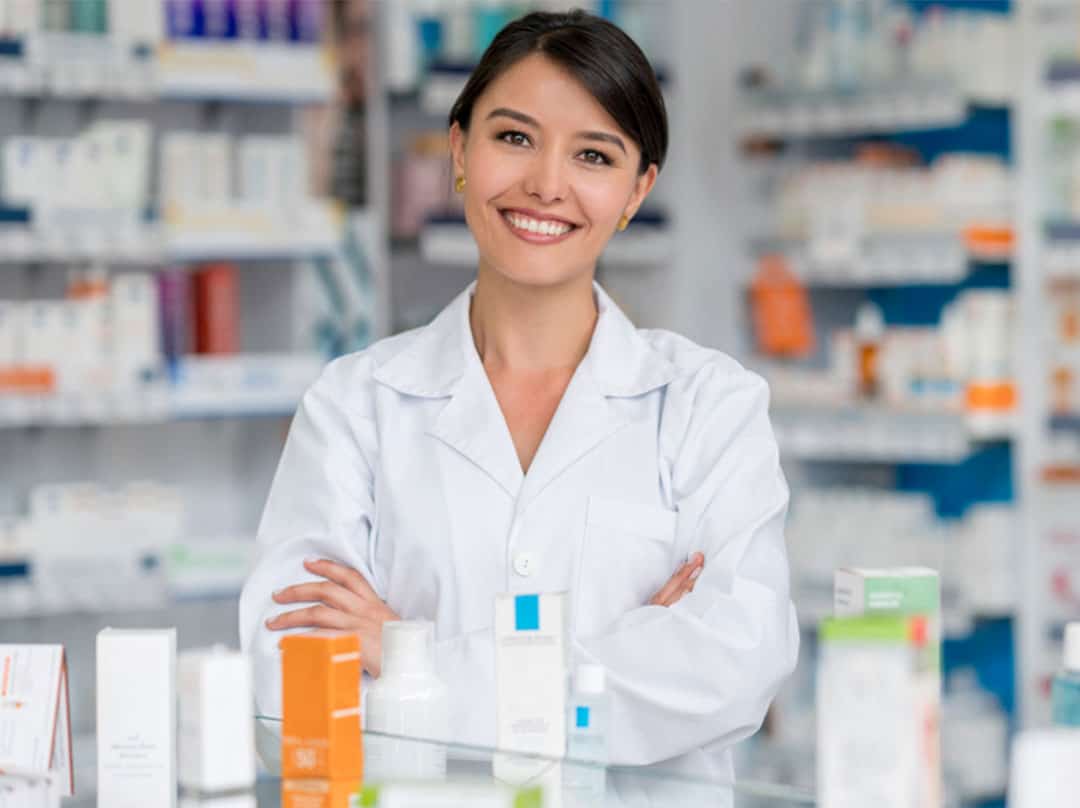 New $1,000 Willis College Pharmacy Assistant Scholarship Available
What Our Graduates Are Saying
When I first started at Willis I was a shy, self-conscious girl… but Willis changed all that! My time at Willis was knowledgeable, fun and most importantly self-rewarding. The PSW program was amazing. I learned so much. All of the staff are absolutely awesome; they looked at you as a person and not just a number filling up a seat.
Rachel Goyer
Personal Support Worker Program