Student Profile: Bamidele Yusuf
If you think that you have barriers to going back to school that you can't work around, you may be surprised what you can accomplish.
Bamidele Yusuf is a current Addictions and Community Services Worker student at Willis College. She is currently taking the program online so that it gives her the flexibility that she needs to also care for her special needs child. Willis College is doing everything possible to help her succeed and we would love to do the same for you!
Read her incredible story below to learn more, and understand how going back to school may be possible for you too!
Hi Bamidele! Thank you so much for taking the time to chat with us today! Can you start us off by telling us a bit about who you are and what you're taking at Willis College?
Of course! My name is Bamidele Yusuf. I'm a student taking the Addictions and Community Services Worker program at Willis College. Actually, I'm also the mother of a special needs child.
Woah! That sounds like you have a lot on your plate!
Yeah, I'm busy with her, with different appointments here and there. It didn't give me a lot of opportunities to think about what I wanted to do with MY life. Now that she's a bit older and I have time for myself I went to the college website, to check on what they have and what I can blend into my life with my daughter's program. And with the help of the administration, I decided on this program because it's relevant to my child's journey too!
And how is everything going for you?
Actually, at first, it wasn't easy juggling the two together, especially with a special needs child. I found it tough at first. It's not easy. I won't lie. It's not easy. But after a while, I got in touch with my lecturers to talk about it.
And are the instructors able to accommodate you?
My lecturer, Cassandra, really helped me. She also sent me another lecturer, Cindy, who does one-on-one with me. They are really, really helpful. Then after that, they suggested that they pair me with a classmate of mine so that we can work together too. That way if there are some questions I don't want to ask my lecturer, but if it's my classmate, I'll be able to speak out and explain myself. And she can explain it to me better on the classmates level, not lecturer level. Which also really helps me. It helps a lot. And from then I'm good to go now.
That's so fantastic to know. We really do try everything we can to help you succeed and it's great to know that it's making a difference. Is that why you chose Willis College?
The reason why I chose Willis College is very simple. There are a lot of colleges and universities but after checking their criteria, their availability, and their flexibility, I discovered that Willis College meets my needs. Some schools may not be able to give me time to attend to my child. This gave me a different option. I can take this hour to this hour, and I'm still able to squeeze my child's appointments in, which is my priority. And then I will be able to also go to school.
And doing it online probably helps a lot too, right?
At first. I was like, will I be able to do it online? Oh my goodness, will I be able to have that attention? Will I be able to learn in my house? I didn't think I would really enjoy it. I didn't think I would really learn anything, but I want to give it a try!
I'm doing great! After starting I discovered it's the way I set myself up. I set myself like I'm in a class. Like the teacher is there to supervise me. I don't need to get up or do anything else. I put my mind to it and I do not allow anything to distract me. It really helps me to focus.
That's so fantastic and a great tip for anything thinking about going back to school online. Especially now that you're working towards graduation and doing so well! What are you most excited about once you graduate?
Oh, I can't wait. After my graduation, I can't wait for Willis College to help me with employment. Actually, we've been doing career counselling in the course too. They invite speakers to talk to us about it. Then they are also there to help us with our resumes and know what to do.
And they are also there to place us where we go for our placements. There's an opportunity for people. I've seen a classmate that said after placement, they're keeping that job, which is very good. So I'm looking forward to that too. I know maybe by the time I finish my placement, I don't need to go back to the job market and start looking for employment. Maybe there is already a job out there for me. So there's also another advantage of coming to Willis College!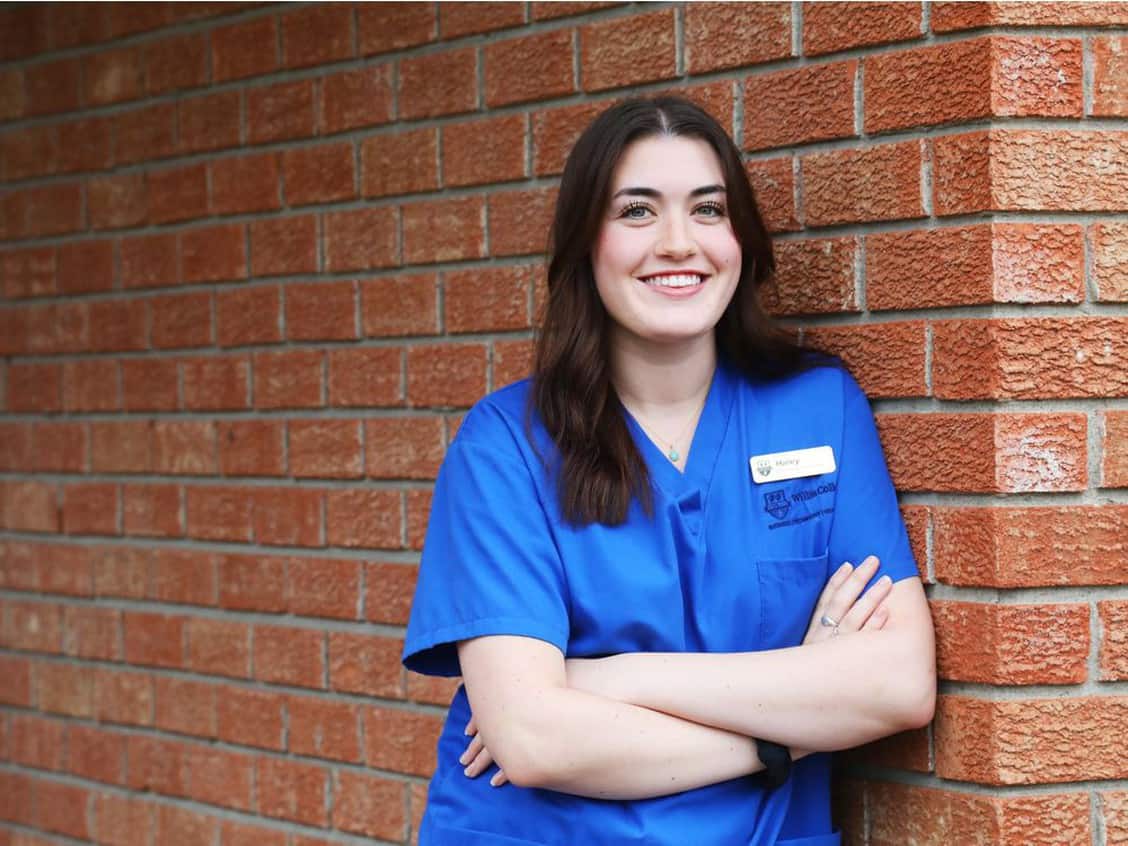 Our PSW 300 Program is in The News!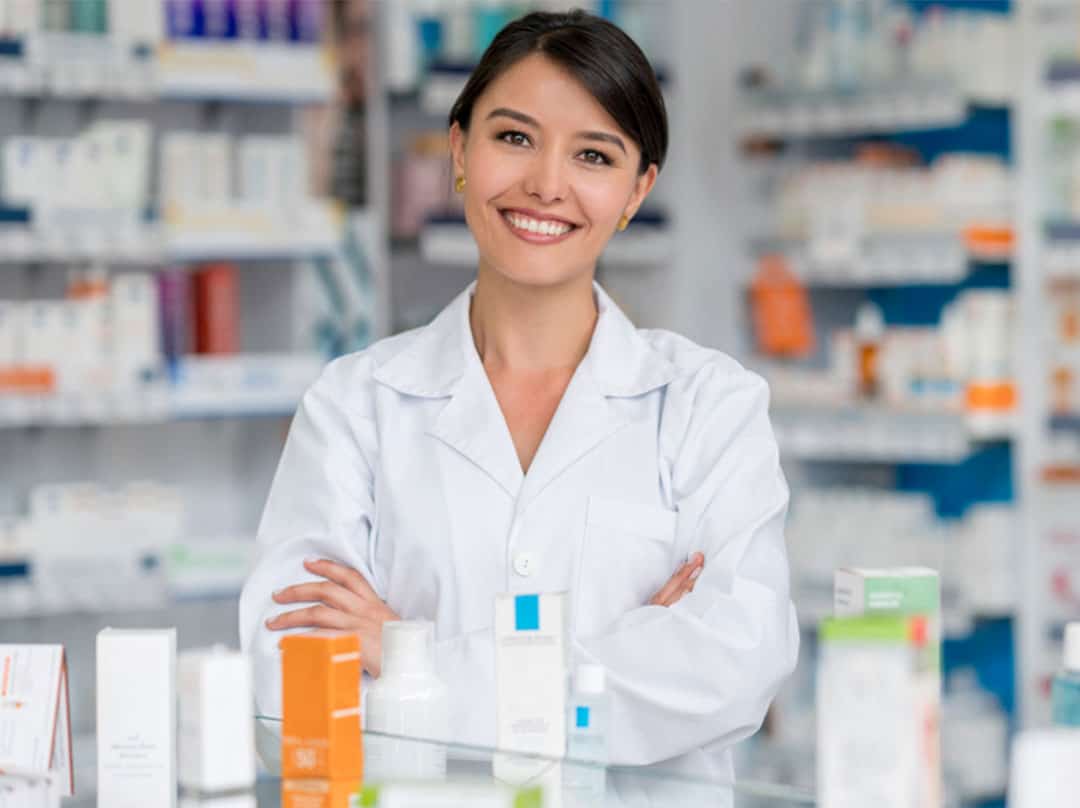 New $1,000 Willis College Pharmacy Assistant Scholarship Available
What Our Graduates Are Saying
Online schooling was helpful in working around my schedule. It allowed me to gain the education I needed from the comfort of my own home. Despite online classes, you receive a quick response when help is needed.
Daphne Phillips
Addictions & Community Services Worker Program