Staff Profile: Ramona Buda
Today is International Women's Day, a global day to celebrate the social, economic, cultural, and political achievements of women. In honour of this incredibly important day, we had the opportunity to chat with one of the most amazing women we know. Ramona Buda is the Chief Operating Officer for Willis College. She is kind, fierce, intelligent, and basically everything we want to be when we grow up. 
What's even more incredible is her journey from Romania to Canada. Ramona started her career as an aesthetician, gained an education as a Medical Office Assistant from a career college just like Willis College, and eventually earned her university degree and an MBA. As we said, she's amazing. 
Keep reading to learn all about her amazing journey, her inspiring thoughts on education, and why International Women's Day is even better in Romania!
Willis College: Hi Ramona! Thank you so much for agreeing to do this interview for the Willis College blog!
Ramona Buda: Oh goodness, it's my pleasure!
Why don't you start us off by telling everyone exactly who you are? 
Sure! My name is Ramona Buda. I'm the Chief Operating Officer for Willis College.
Thank you so much! Okay, so today is International Women's Day. What does that day mean to you?
It has a lot of meaning for me. I was born in Romania, in Eastern Europe, and International Women's Day is celebrated by everyone. So I grew up with March 8 being Woman's Day, a day that husbands, brothers would bring flowers, chocolates. I think it has more significance almost than Valentine's day!
What was it like growing up in Romania as a woman?
Growing up in Eastern Europe as a woman, I felt no different than what I imagine is growing up in Canada. We have freedoms as women. There was no oppression of women. Jobs are made available to women in the same form that they are to men. So really did not feel much difference in being raised as a woman or what I imagine would be as being raised as a man.
And when you came here you decided to go to school to become an aesthetician is that right?
Yup! Knowing that I would be moving to Canada speaking little to no English, I realized that I had to do something with my hands, that I had to do something where language would not be the most important aspect but the skills that I acquired. So my very first career was to work as an esthetician.
But I think it's important that I take a step back and maybe tell you what happened after I was an esthetician. From Alberta, I moved to British Columbia where I needed to have a provincial license to practice, and there was a six-month waitlist to write that exam. During that time, the six months that I couldn't work as an esthetician, I decided to go back to school and I went to a career college and I signed up, had no idea what I wanted to do, but I spoke with an admissions advisor and I signed up for a medical office administration course.
I studied for a year after which I began working in the medical field. Later on, I went back to school and I did a business degree and I did a master's degree.
But I look back at the education that I received at the career college and I truly believe that if I wouldn't have done that schooling that got me in the door of the medical field, I don't think I would be here today. Being able to attend a career college was that stepping stone for me as a new Canadian.
The importance of a career college, can't be understated. Being able to study for a year or less and then get a job, a job that I could be proud of, a job that I could tell my parents back home that I'm working in healthcare. It was important to me. It was important to me that they knew I was doing well because it was not only a matter of pride but also to settle their nerves. Their daughter was at the other end of the world, what is she doing? Can she afford to eat? Can she afford the roof above her head? Knowing that I worked in healthcare gave them that confidence that, yes, I can take care of myself.
And what was it that brought you to work in education?
For over 10 years now I have been involved in career colleges and education. Actually, I feel like I've been involved in education all my life. My husband likes to say that I'm a professional student! So I've been involved in education all my life, but running colleges for the past decade.
I live for graduation day. It's like Christmas to me. Hearing the stories from our students, knowing the hardship that they have had to overcome, and then seeing them cross the stage, even if it's virtual these days, it's unbelievable. It's a sense of accomplishment, not for me as someone who manages a college, but a sense of pride for that individual, for that student that I know their life will be changed after graduation because of the education they've received. And not only their lives, but the life of their children.
I still recall one of my students probably 10 years ago, she graduated from a medical office administration course, the same course that I took, and I remember her coming to me and saying, "I'm a graduate. I have a college degree. I'm the first person in my family to have a college degree. It's because of this graduation, because of this degree that I will not allow anyone to speak down to me anymore." That to me was so heartbreaking to know that this individual had always felt spoken down to because she didn't have the education that she perceived she needed in order to stand up and be proud of what she's accomplished.
We know that you're an incredible businesswoman but you're also a great mom! What is it like as a mother watching students, and mothers in particular, reach their goals and achieve their dreams?
Oh, mothers work so hard! The pandemic has been extremely tough on all of us, particularly moms. I mean, I remember when kids went online, then they went back to school, then they went online, then they went back to school. It felt like we were going through a yo-yo.
And as a parent myself, I can empathize with what our students were going through. One day you're counting that you're going to have eight hours to study and the very next day you hear that your children have to stay home. And now you are not only a student for the eight hours but you are also the caregiver to these children. You have to make lunches and you have to make sure that they're in front of computers themselves on the proper screen with their teacher, but not giving up, realizing that this is a time for yourself to grow. I commend everyone that was able to do that. Not an easy task.
But time flies and at the end of the day, the pandemic hopefully is over and so many individuals now have a new career because they took advantage of the pandemic and decided to pursue their education rather than sit on the sofa, watch TV and just be afraid of the pandemic.
What is your philosophy on education?
A day in which you are not studying, a day in which you are not bettering yourself is a day that you've lost time. Remember, being in class has advantages. Being at school, you are creating friendships that are going to last for an entire life, and that is valid for online education and in-class education. The more you wait, the longer it's going to take you to graduate, the longer it's going to take you to get that career that you've been dreaming about. So don't wait, the pandemic will be over. And after the pandemic, I'm sure there are going to be other things that will stop you from going back to school, but it is up to you to pursue it.
One final question for you, what is your favourite program of ours?
Do I have to just choose one program?
Yup! Just one. 
I think if I had to pick one program I would go back to learning about business administration. I'm very passionate about business, so it would be our Executive Business Administration program. I'm very passionate about education. And I say it to anyone willing to listen! I feel the luckiest because I've been able to marry my two passions, education and business to do what I do today. 
Thank you so much for chatting with us Ramona!
Thank you! It's been a pleasure chatting with you, and happy International Women's Day to all of the women out there!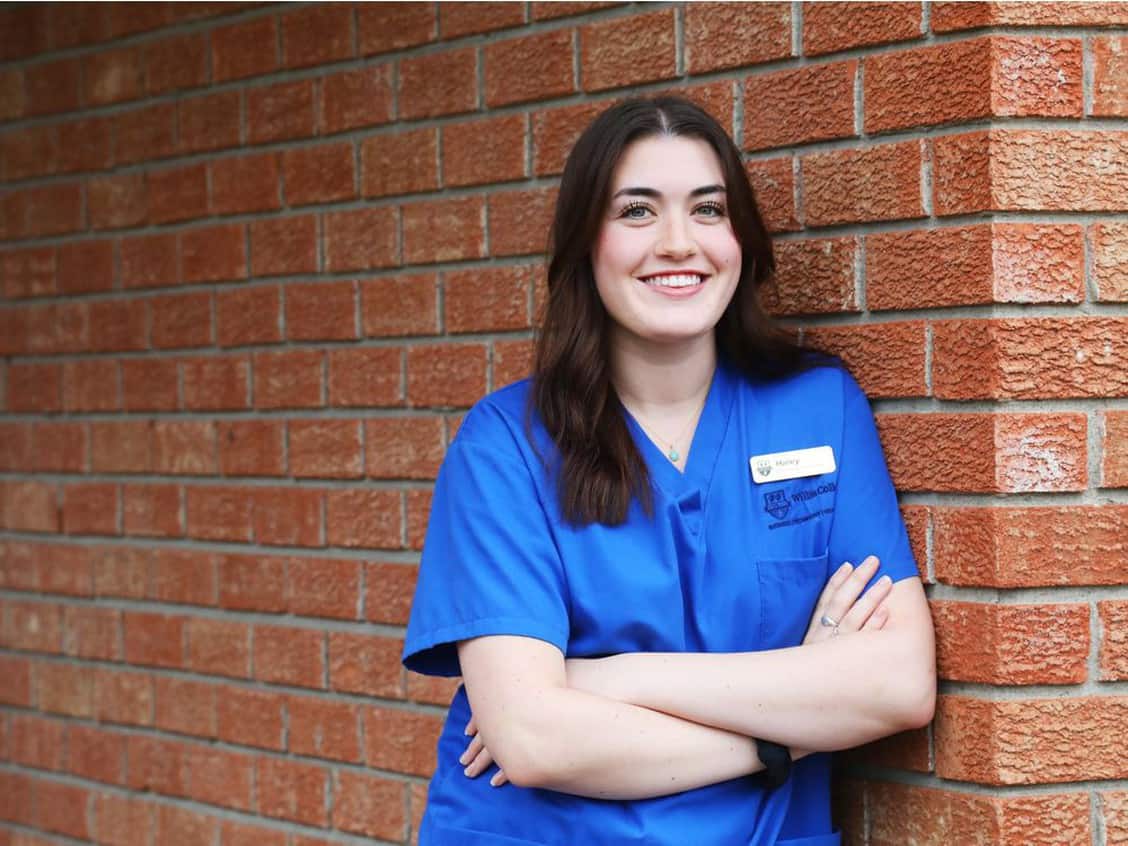 Our PSW 300 Program is in The News!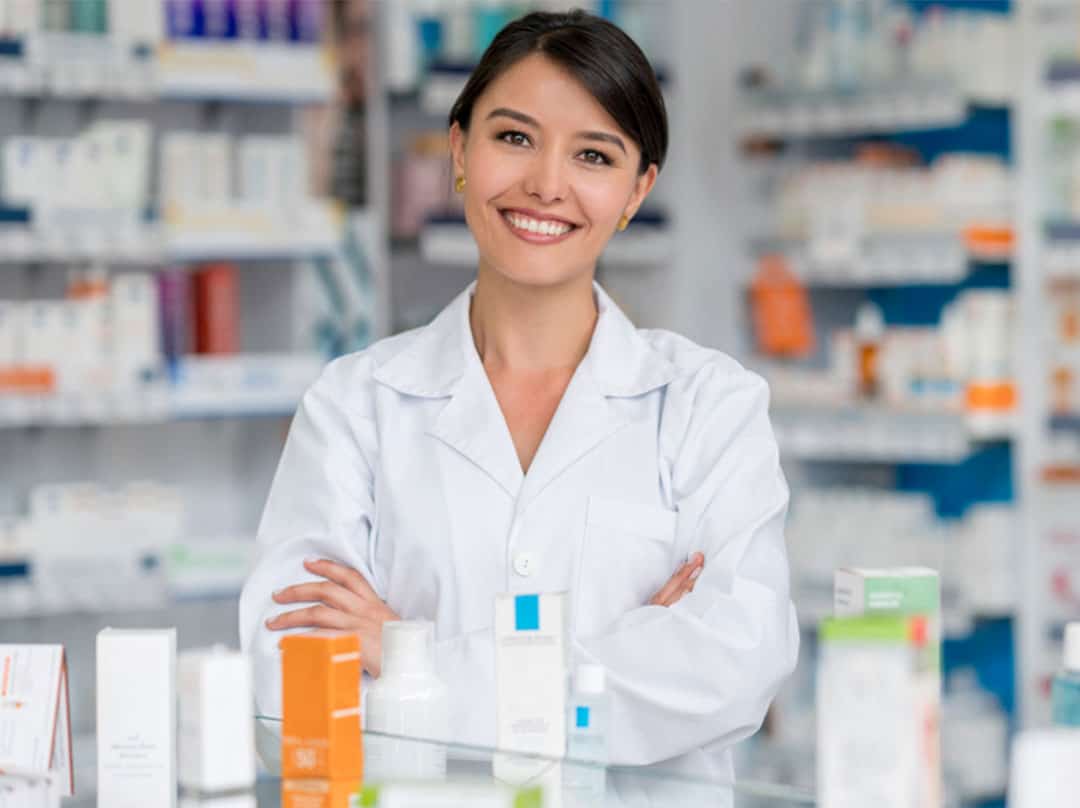 New $1,000 Willis College Pharmacy Assistant Scholarship Available
What Our Graduates Are Saying
Online schooling was helpful in working around my schedule. It allowed me to gain the education I needed from the comfort of my own home. Despite online classes, you receive a quick response when help is needed.
Daphne Phillips
Addictions & Community Services Worker Program