Staff Profile: Manuel Hernandez
Are you an employer who is looking to get a larger handle on your CyberSecurity? Or, perhaps you're a CyberSecurity professional who wants or needs to upgrade your skills. Either way, our CyberSecurity Micro-Credentials programs may be for you!
Each of the following micro-credentials is one week, 40 hours in length, and can be taken independently of each other:
Red Teaming 1: Penetration Testing Fundamentals – May 9th, 2022
Red Teaming 2: Ethical Hacking Strategies – May 16th, 2022
Blue Teaming 1: Cyber Operations – May 23rd, 2022
Blue Teaming 2: Threat Intelligence Analysis – May 30th, 2022
Blue Teaming 3: Threat Hunting and Incident Response Analysis – June 6th, 2022
We sat down with our own Manuel Hernandez to talk more about these programs, who they're for, and why cyber professionals everywhere need to take them!
Thanks so much for chatting today. To start us off can you just explain a little bit about the micro-credentials courses and why they were created?
Manuel Hernandez: Creating these programs was a collaboration with the Ontario government. The Ontario government had been pursuing the idea of micro-credentials for a few years now, but they finally got themselves to actually start implementing this at a larger scale this year.
When someone studies in IT, it's very difficult to stay up to date, because education can become outdated very quickly. So there's a really large gap between the IT professionals and updating under education. So, they want to close that gap through skills advancement, and micro-credentials is one of those strategies they're using to help most of these IT professionals get up to speed with cyber security.
The government of Canada recognizes that there's going to be a higher threat in cybersecurity, and they want to make sure that everybody does whatever they can to help out and be ready for that cybersecurity skill.
Do you think that this is a direct result of the pandemic? With so many people working from home it allows a lot of CyberSecurity vulnerabilities.
I don't believe so. I think this came to be from other countries doing it already. The US and Europe have been doing this for over 10 years. Ontario has been a little bit later to adopt.
The idea of micro-credentials was born as a way to have IT professionals continue their education. The way we are used to seeing, for example, the financial industry, insurance industry, and the accounting industry, where people have to have continued education units to keep up with their licenses. So, it's an attempt to create a similar environment in which a professional individual can take continuing education units to keep up the speed.
So, if I sign up for one of these micro-credentials courses, what does a typical day look like while taking the course?
Well, first of all, you need to have some sort of background technology. You can't just go into this program if you don't have any familiarity with the IT industry.
These classes will be all day. It is going to be instructor-led. It is a live class. It is remote, so it is all through distance education, but it is a live class at the end of the day. It is going to be a very accelerated practice from 8:00 AM to 5:00 PM. So it's eight hours straight, and it's going to be Monday to Friday. It's going to be a lot of personalized attention. It's going to be a small group, and it's going to be a live instructor with them all day.
You talked about having some sort of IT background. What are the requirements to gain entrance into the micro-credentials courses?
There is a small requirement of IT general knowledge and understanding. It's a small test that we send out. It's just 30 questions. They need to at least pass it with 70%. And basically, the idea is to make sure that they do have that background to understand, because we do speak about some very advanced terms into what the IT industry is when we're talking about ethical hacking. We need to know that they grab the concepts before they get into that though. So the idea is skills advancement, it's not necessarily a new skill.
Will participants come out of the programs with any sort of certifications or anything?
Absolutely! They now are officially recognized by Ontario and by Canada. Whilst before, you will walk away with a small certificate that may or may not mean anything to the employer or not, now the game-changing part of this is that these micro-credentials are now officially recognized by the Ontario Ministry of Education. And they want them to be stackable as well.
So, it's something really cool. It's something that they actually can go and show to potential employers. This is formal validated education done by an approved institution, like Willis College. It is not just a weekend course that you can take online, for example. It is something that is recognized.
There's a hands-on portion of the course, correct? How does that work being delivered virtually?
Students will have virtual machines to practice on. And, those virtual machines is basically what they're going to be using as a laboratory to either do the attack or the defence in red-teaming and blue-teaming.
Sounds fantastic! Are there funding options available for this? Can students or employers who are looking to send staff receive funding for tuition?
There is! each module is worth $1,500, $1,499, per course. The good news is the Ontario government is also recognizing that a lot of companies may not have the resources to send their employees to train for this, though. So they do have the Ontario job grant.
Basically, what happens is that the Ontario government has funding in place through Employment Ontario for companies to apply, to actually get this funding in which they can be funded five-sixths of the whole course. An employer has the ability to fund most of their employees up to $10,000 per year in training, and they only pay a very small portion of it though. Now, the biggest part of this is that most employers don't know this exists, or it can be used in this way.
The application process can be a little long when it comes to the application of forms and submitting them, but we do have people that work in Employment Ontario that can help the companies apply for it. And, the good news is that most companies that apply for it actually do get approved.
Can Willis College help employers navigate that process?
I do have a direct connection with someone from Employment Ontario that works as a liaison for the Canada-Ontario job grant. So, what I do is I basically work together with him. His job is to introduce this program to the companies and help them apply for it as well.
So, he basically handholds them to make sure that they do all the right things so there are no delays and to speed up the process as soon as possible, though. We work together. As soon as I talk to a company, I basically introduce that company to him, and he takes it from there, as far as the nuances, the details, and everything they need to consider before they apply.
Are you interested in upping your CyberSecurity skills?
Our CyberSecurity Micro-Credentials programs start SOON! If you want to take the next step in your career, please click here to learn more and to register!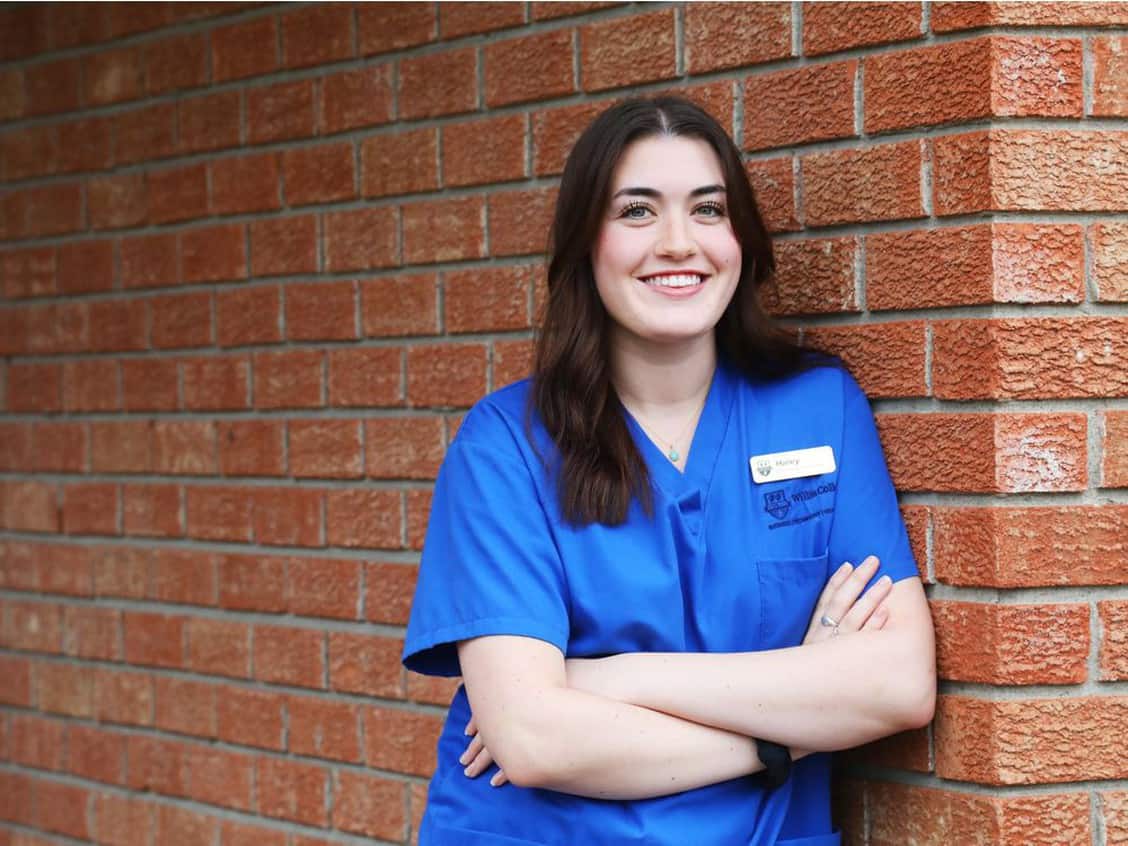 Our PSW 300 Program is in The News!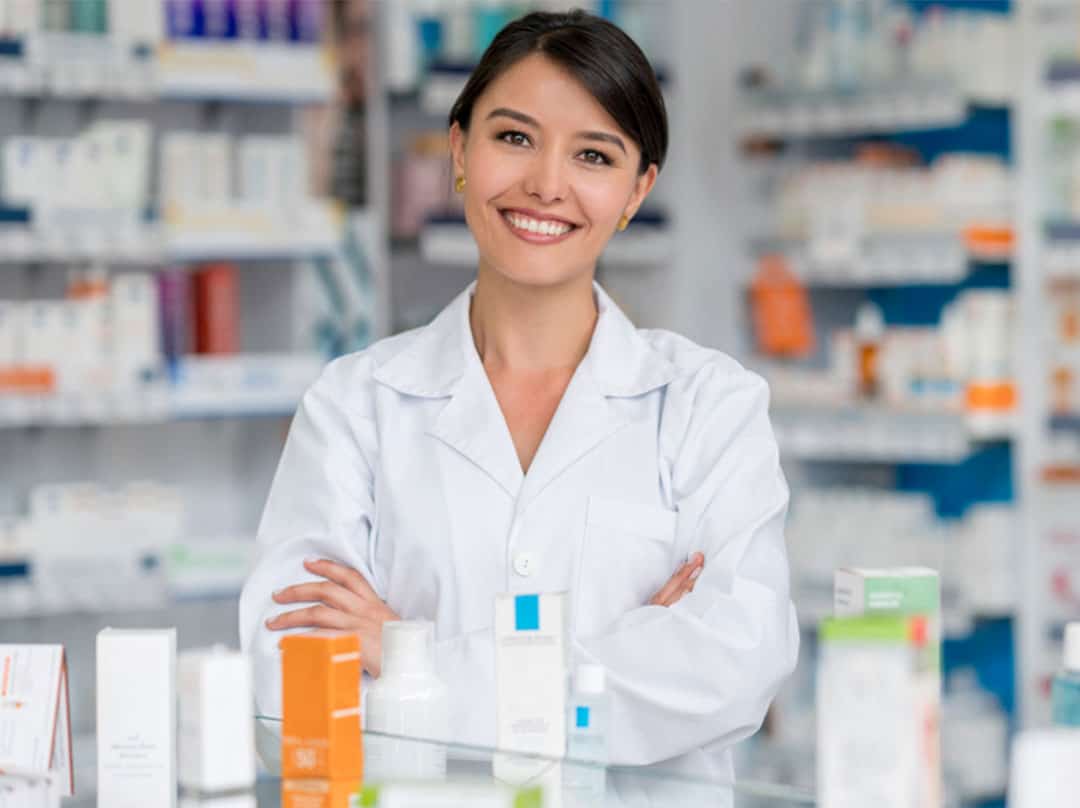 New $1,000 Willis College Pharmacy Assistant Scholarship Available
What Our Graduates Are Saying
Online schooling was helpful in working around my schedule. It allowed me to gain the education I needed from the comfort of my own home. Despite online classes, you receive a quick response when help is needed.
Daphne Phillips
Addictions & Community Services Worker Program