Staff Profile: Amanda Orr
Now is a GREAT time to upgrade your education and gain a foothold in the industries that are growing (because YES, some are growing rapidly!). One such industry is healthcare. COVID-19 has shown us that a growing and ageing population means that investing in healthcare is no longer an option, it's a must!
If you're looking to enter the exciting medical field and gain an education that will give you a LOT of opportunity, our Medical Office Administration with Ward Clerk program is one to look at! This 52 week program will open doors for you and make your employment prospects rise.
Amanda Orr is an instructor in his exciting program. We sat down with her to chat about the program, what you'll learn, and why she loves it so much!
Willis College: Hi, Amanda. Thank you for joining us for this interview today. How are you?
Amanda Orr: I'm fabulous. Thank you for having me.
We wanted to chat with you a little bit about the Medical Office Assistant program. Can you tell me a little bit about who you are as a teacher and how you are qualified to teach the program?
Sure! Well, I have a background in healthcare. I am a nurse by trade. The majority of my nursing experience has been in community health, working in an inner city clinic. Within that inner city clinic, my role as a nurse does very much overlap with the Medical Office Administrator. And I have a background in teaching healthcare programs.
Excellent. Thank you, Amanda. We often get asked by students who want to start the online program, what is it that we do better online at Willis College? Can you chat a bit about that?
Well, I have to say that I do love teaching online with Willis College. It doesn't feel like an online platform at all. It is very interactive and there's a lot of connection with the students. We have a lot of classroom discussions, we play games together, we really get to know each other, we share experiences, and our knowledge. I feel like, as an instructor online, I don't feel like I am leading the course and just speaking to the students. I feel like together we're a team and we're interacting together and the students really put forth their knowledge and their experience but also their needs to me. We cater to the learning styles of the students online. It's not just this cut and paste. This is how I teach it. I'm going to sit here and lecture to you and you are going to listen and then you're on your way. It's very personal.
Can you tell us the importance of the students learning terminology and anatomy in the Medical Office Assistant program?
Well medical terminology and anatomy are very important when going into healthcare, when we're working in the healthcare field, we use a special language. It is universal, however, it is very specific to the healthcare community itself. So we need to know, what did the doctors say? What did the pharmacists say? What did the lab tech say, in order to communicate effectively within the interdisciplinary team, within the healthcare field. It's very important that we understand this medical terminology. Also, it's very important to understand the medical terminology in a way that we can communicate with our patients because they sometimes don't understand the terminology. 
So it is up to the Medical Office Administrator to provide some patient education when they are coming to you when they don't understand what the physician said or what the lab tech said. You are the face of the medical office and the person that they feel comfortable talking to. So in order to put it in everyday language, in layman's terms, you have to absolutely have an intricate knowledge of medical terminology. 
Medical Office Assistants and Ward Clerks need really good organizational and office skills. Can you speak to that a little bit?
Absolutely. So the Medical Office Administrator and the Ward Clerk or Unit Clerk, as called in other provinces, really are running the show. You know what's going on, you know the ins and outs of the office, of the unit. You are interacting with every interdisciplinary team member plus the patients and the family members. So it's very important to develop the organizational skills, understand the filing systems, understanding the electronic medical record systems, understanding how we communicate both written and electronically within the medical office and the unit because you really are managing that office and managing that unit and everybody's coming to you to ask you what's going on.
What's your favorite part of teaching?
Oh, I have to say my favorite part of teaching is when I just see the confidence and the competence build with my students and that aha moment when they feel like they have got it because you see the progression with students, they come in and they feel like, oh my goodness, what did I do signing up for this program? It's so much. But to see them build the knowledge and the confidence and competence and to really grow and develop those skills in order to become a great Medical Office Administrator or Unit Clerk, that's my favorite part of being an instructor.
If you were to discuss the role wall that a Medical Office Assistant could take, what kind of offices can they work in when they're finished this program online?
So there are  so many different avenues that a Medical Office Assistant or Administrator can go down. They can work in primary healthcare environments, clinics, urgent care, hospitals, emergency rooms. They can work in admissions. They can work in a specialist's office. So we're thinking about dermatologists and plastic surgeons. They can work in a podiatrist's office. They can work for third party insurers thinking about Blue Cross and Sun Life and Manulife. They can work in the health records sections of hospitals or larger facilities. They can work as a Unit Clerk or a Ward Clerk in a long term care facility, which would be a lot of fun because they get interaction with the residents as well and really do get to form those relationships with the residents and the family members. They can work as Medical Transcriptionists. So this could be something that could be their main job but also something that they could be doing on the side to make a little bit extra money where they're taking dictation from the physicians and then transcribing them into medical documents. oh, and they can also work for home care agencies scheduling nurses and support workers, initiating patient files and possibly doing billing and payroll, and they can also do business development.
Awesome. Thank you. It sounds like a really versatile program.
Absolutely. And that's one thing that I love about the program is that if you don't like the job that you go into, you can always change it and there's so many different avenues to look at. 
Excellent. Thank you. I think that's all our questions for today. I'm really grateful for all of your time, Amanda. That was great. Thank you.
So what are you waiting for?
We would love to invite you to connect with us to learn more about our exciting and dynamic Medical Administration (with Ward Clerk Specialty!) program. We look forward to chatting with you more about this exciting  program and your new career opportunities.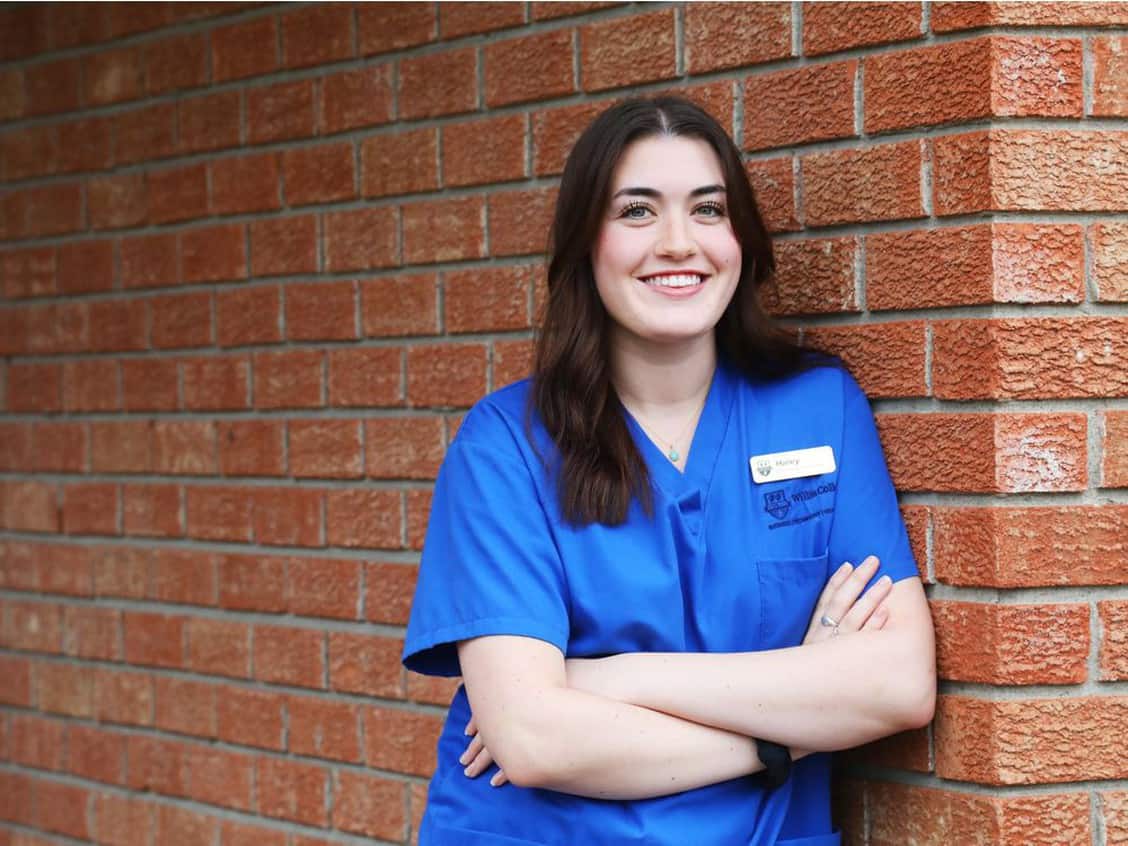 Our PSW 300 Program is in The News!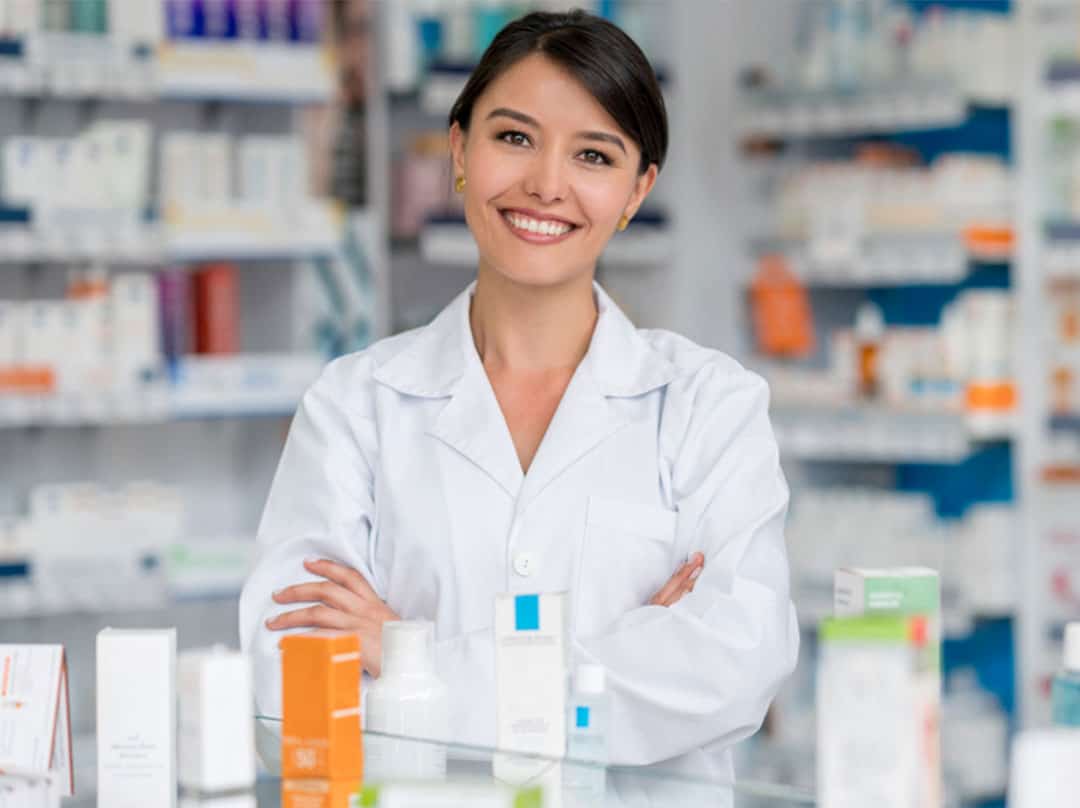 New $1,000 Willis College Pharmacy Assistant Scholarship Available
What Our Graduates Are Saying
When I first started at Willis I was a shy, self-conscious girl… but Willis changed all that! My time at Willis was knowledgeable, fun and most importantly self-rewarding. The PSW program was amazing. I learned so much. All of the staff are absolutely awesome; they looked at you as a person and not just a number filling up a seat.
Rachel Goyer
Personal Support Worker Program