Six Programs That Will Change Your Life In the Next 30 Days!
Are you looking for work? Maybe you're employed but looking for a new challenge? Whatever is driving your need for a change, Willis College is here to help. We have some GREAT programs starting in the next month that will lead to challenging, fulfilling, lucrative careers. (That's right, careers that you can build and be proud of – not just jobs!)
Here's how you can change your life in the next 30 days:
CyberSecurity Suite
Willis College is renowned for our CyberSecurity programs and  our training is specially designed to get you hired in his in-demand field.
Our CyberSecurity Analyst diploma program is one of the most effective ways to start a career in CyberSecurity. You will acquire skills that are applicable and transferable to a variety of security job roles in the operations environment and start a lucrative career in CyberSecurity. In this program, you will learn foundational knowledge and best practices for securing Windows and Linux workstations and servers, as well as software, network services, routers and switches, email and database infrastructure, and wireless devices. You will also learn how to scan networks for vulnerabilities and produce reports and plans which will mitigate those vulnerabilities.
If you're looking to grow your career in CyberSecurity, or have already completed the CyberSecurity Analyst program, the Willis College CyberSecurity Operator program will open even more doors for you. Successful graduates of this CyberSecurity Operator program may pursue a wide variety of interesting and rewarding professions, including: cybersecurity specialist, network security specialist, IT security engineer, network security operations, and more!
Addictions & Community Services Worker
Are you a caring, compassionate person who wants to help others? If so, then our 52-week Addictions and Community Services Worker program might be right for you! Not only do we teach community services worker skills, but we have also added addictions training, to better prepare you in your new career!
Community service workers administer and implement a variety of social assistance programs and community services and assist clients in dealing with personal and social problems. Graduates work in social service and government agencies, mental health agencies, group homes, shelters, substance abuse centres, school boards, correctional facilities, and other establishments. 
Medical Office Administration with Ward Clerk
If you're looking to enter the exciting medical field and gain an education that will give you a LOT of opportunity, our Medical Office Administration with Ward Clerk program is one to look at!
Medical Office Administrators (sometimes called medical secretaries or medical office assistants) are the superheroes in any medical office. Responsible for managing the administrative duties of a medical practitioner's office, the main objective of a medical office administrator is to ensure that all administrative duties of the medical office are handled properly and efficiently, that the office runs smoothly, and that all patient needs are met. If you decide this field is for you (and you should consider it!) your responsibilities will include answering phone calls, creating and managing patient files, scheduling and confirming appointments and handling billing issues. Additionally, Medical Office Administrators must maintain calendars and appointments for the medical professionals who work in the office.
Plus, you'll gain training as a ward clerk, a person who provides general administrative, clerical, and support services for a clinical unit like a medical or surgical ward, an intensive care unit, or an emergency department. So think about that, you can be running a whole department, or on your way to doing that in only 52 weeks!
Executive Business Administration
The Business Administration program is great for someone who has been in business for a while and is looking to upgrade their skills or someone who is just starting out. It's the kind of program that will open a TON of doors. This program is perfect for someone who wants a better understanding of how a business works and operates, and the different sectors within a business (like human resources, bookkeeping, accounting, marketing  and administration). Potential future jobs include executive assistant, human resources and recruitment officer, administrative officer, bookkeeper, purchasing agents and officer, office and administrative support worker, accounting clerk, administrative clerk, and financial clerk.
No matter what career path you choose your critical thinking and logical reasoning skills will come in handy. You may spend your days working in human resources interviewing potential job applicants, processing payroll for your coworkers, or crunching numbers to determine liquidity and cash flow for the business. Whatever you choose there  will be tons of room to learn and advance in your new environment with challenges around every corner. You'll excel with a strong work ethic and of course your powerful education behind you.
Human Resources With Payroll
Human resources (HR) is the department or person within a business that is responsible for all things worker-related. That includes recruiting, selecting, hiring, onboarding, training, promoting, paying, and firing (it's not always fun!) employees. HR professionals are also responsible for staying on top of new legislation guiding how workers need to be treated during the hiring, working, and firing process
The Willis College Human Resources with Payroll diploma program gives you the skills you need to get a job fast. Companies are always looking for competent human resources assistants with bookkeeping and payroll expertise. Success in today's business world depends on having capable, well-rounded employees who can multitask to meet a variety of challenges. Acquire two of the most sought after career skills and set yourself apart with a skills-oriented business diploma through our 47-week Human Resources and Payroll program.
Administrative Assistant
Become a respected business professional with this fast-track Administrative Assistant training program! In only 21 weeks, this program gives you practical, hands-on administrative training so that you can start a successful career in office administration fast. With courses that cover all the most in-demand business skills, this program will make you job-ready the moment you graduate.
Office administration professionals work in almost every industry from non-profit to high finance. If you are organized, detail-oriented, looking to start an exciting, professional office career, the Administrative Assistant program at Willis College is the opportunity you've been waiting for.  Successful graduates of this administrative assistant course may pursue a wide variety of interesting and rewarding professions, including: administrative officer customer services representative – financial services, administrative clerk, administrative assistant, and more!
It's time to change your life. It's time for an education from Willis College.
Get a leg up in the job market NOW (don't wait!). We would love to chat with you more about any of the programs above, or some of the other exciting programs that we offer. Contact us today. We look forward to chatting with you more about your new career opportunities!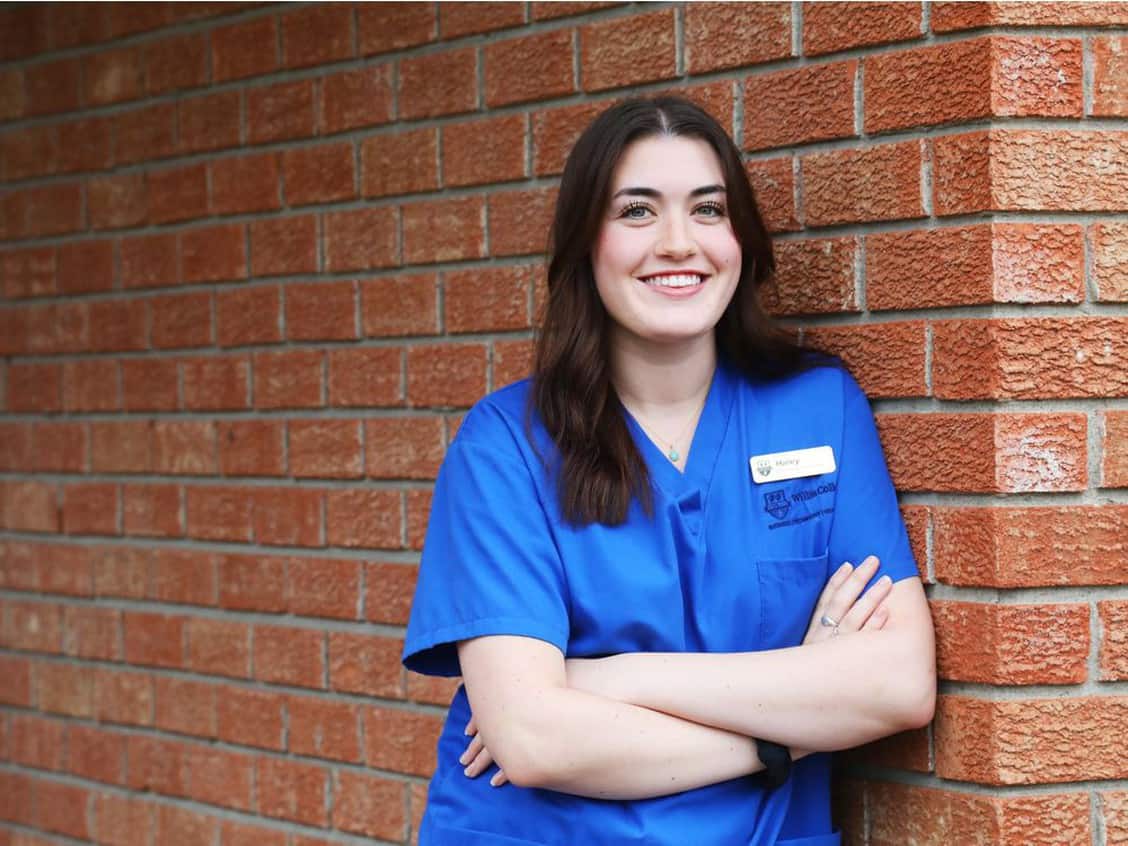 Our PSW 300 Program is in The News!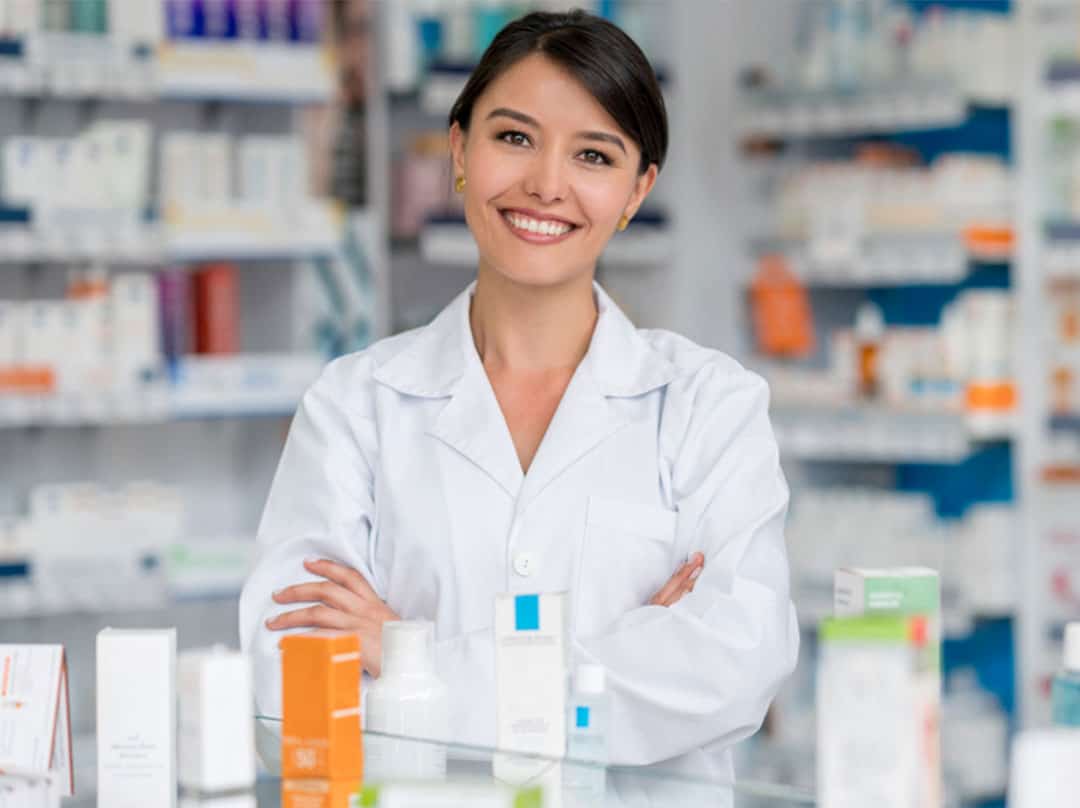 New $1,000 Willis College Pharmacy Assistant Scholarship Available
What Our Graduates Are Saying
I chose this program because I have always wanted to work in an office setting and eventually get into the government. I would recommend anyone to Willis College any day.
Victoria Woolsey
Administrative Assistant Program