Providing empathy and support for those struggling to overcome and live with addiction
When choosing a new career path it's important to consider the type of job that you'd like to have. What does an ideal day look like for you? Do you like to spend your time with people, or are you happier working in an independent environment? Are you a casual person or do you prefer more formal interactions? Maybe you're looking for a job where you're always on the go, or perhaps you prefer a slower pace. Asking yourself these questions will be key in deciding on your new career path. 
So now we ask you:
Are you someone who is caring, works well in a team atmosphere, and is passionate about helping others?

Are you perhaps a mature student who has previous job experience looking to enhance and develop new or existing skills that are relevant in today's job market?

Are you a recent graduate who wants to specialize in an emerging and in-demand health field?

Are you someone who wants to fast-track to a new and exciting career in healthcare?

Are you someone seeking fast, hands-on skills training?
If you answered yes to more than one of these questions we urge you to keep reading because our Addictions and Community Services Worker program may be just the thing to prepare you for an exciting and dynamic new career!
The job
In the last Canadian Alcohol and Drug Use Monitoring Survey in 2012, it was estimated that 21.6% of Canada's population met the criteria for a substance use disorder. That is close to 8 million people suffering from addiction in Canada. These statistics are shocking but they underline the need for addictions support positions within our country. This is a growing sector in Canada with more and more people every year requiring help to overcome addiction and substance abuse.
Our Addictions and Community Services Worker program provides graduates with the skills to really make a difference in the lives of others. Community Service Workers administer and implement a variety of social assistance programs and community services. They also work to assist clients in dealing with personal and social problems. 
Graduates work in social service and government agencies, mental health agencies, group homes, shelters, substance abuse centres, school boards, correctional facilities, and other establishments. You'll require patience, great organizational skills, and a supporting and empathetic nature. This job won't always be easy, but knowing that you're making a real difference will propel you forward and fuel your desire to continue in this exciting field.
Jobs may include addictions worker, group home support worker, community services worker, women's shelter worker, corrections facility professional, youth worker, and women's centre coordinator.
The training
Your 40-week in-classroom training will cover a variety of topics including psychology, sociology, counseling, technology and even law for service workers! It's a well rounded program that will help you understand the underlying causes of addictions to gain a basis of empathy and understanding for the people you'll be working with. 
In addition to your diploma, graduates of this program will obtain certifications that employers want. They include:
Nonviolent Crisis Intervention (NVCI)

Applied Suicide Intervention Skills Training (ASIST)

First Aid/CPR with Red Cross
The program will finish with an eight week practicum placement where you'll get real, hands-on training to make sure that you're ready to get a job the minute you graduate. You'll hone your skills and learn from real individuals who are working in the field. This mentorship and training will prepare you for your first job in the field and give you a leg up when looking for a job!
So what are you waiting for?
We would love to invite you to connect with us to learn more about our popular Addictions and Community Services Worker program. To learn more and to connect with us, visit the program web page by clicking here. We look forward to chatting with you more about this exciting program and your new career opportunities.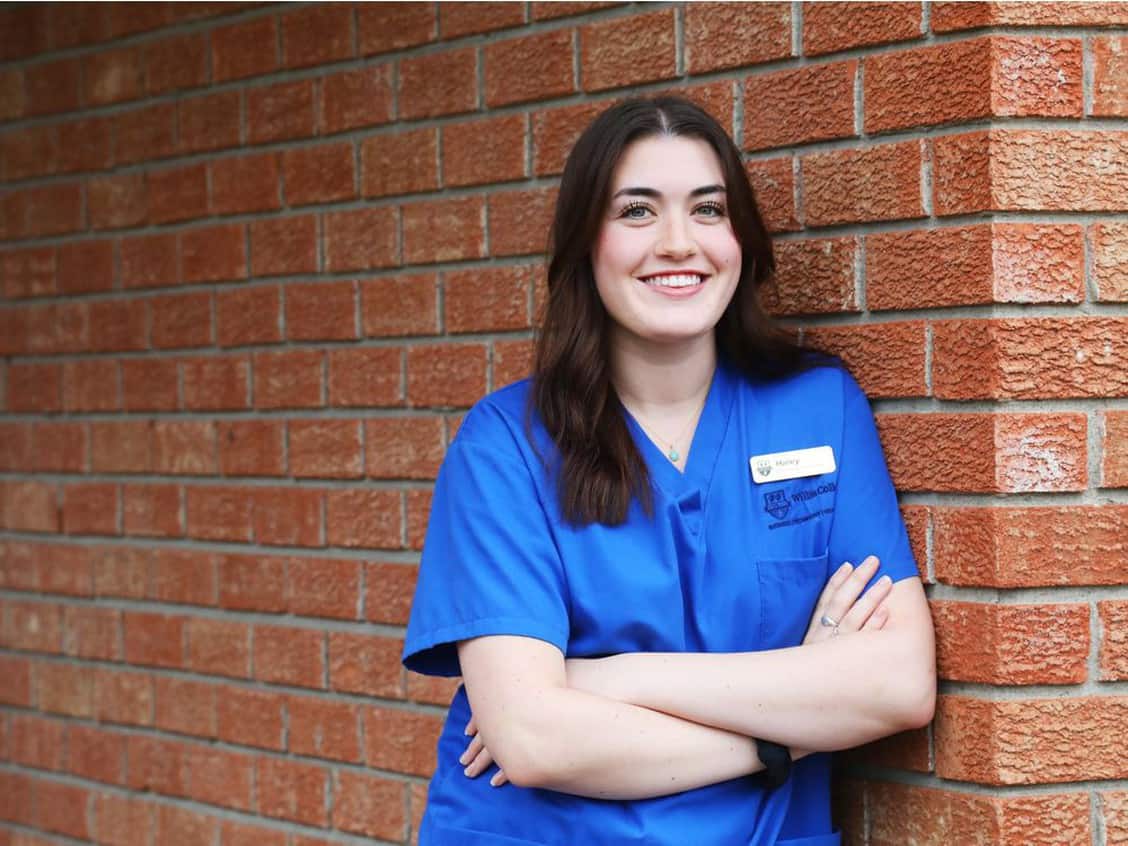 Our PSW 300 Program is in The News!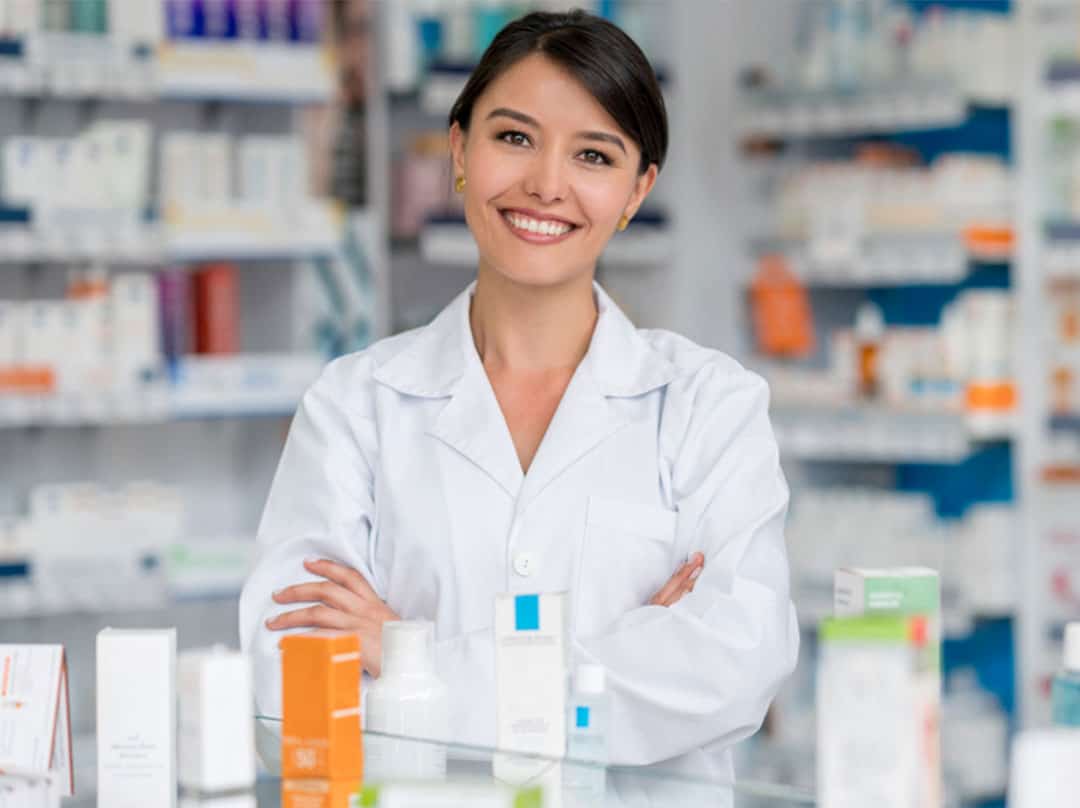 New $1,000 Willis College Pharmacy Assistant Scholarship Available
What Our Graduates Are Saying
Willis College is so flexible for students! My program allowed me to complete all my courses online. I got to choose when I wanted to attend my live lectures which was incredibly helpful around my daily life. This program made it possible for me to pursue a career as a single mom!
Taylor McElroy
Veterinary Medical Assistant Program