Meet Lykke Haley, Admissions Advisor for Willis College Online
Earlier this month we were excited to launch the new Willis College Online Campus! We have long been known as a technological leaders. Now, spurred by the success of online learning during COVID-19 and the general trend of working and studying from home, Willis College Online is a natural progression for us. Our new online offering will begin classes on November 2, 2020, offering three core programs: Medical Office Administrator, Addictions and Community Support Worker, and Business Administration. These programs are only the beginning with online offerings growing and diversifying as the campus grows.
The only problem with an online campus? It makes it harder for our students to get to know the wonderful staff who are here to assist them on their journey. We wanted to rectify that today by posting a little Q& A with Lykke Haley our Admissions Advisor for the WIllis College Online Campus. She's behind the lovely voice you'll hear when inquiring about one of our online programs (and just a generally fantastic human being!).
Q: Let's start with some basics so that people can get to know you a little bit. Tell us a little bit  about yourself!
Lykke Haley: Okay! Well, I'm originally from Denmark and moved to Canada six years ago. I have a Bachelor of Science degree but have come to realise that my real passion is working with people and helping them in any way I can, so helping students get into the program of their dreams brings me so much joy! I played volleyball professionally for 10 years and I was part of the Danish national team for six years (I have to use my 6'2" height for something!). I am based out of Edmonton, but I help register students nationally into our online programs. 
Q: Well we're super happy and excited to have you on the Willis College team. Tell us a bit about your role. 
LH: ​I am the Admissions Advisor at Willis College Online. I advise and guide potential students to figure out what program is right for them; I ensure they have the entrance requirements and then I help them get registered. I see my job as a consultant role because I really get to know my students and what their future goals are so I can best help guide them towards the right program for them.
My favourite part of my job is seeing the excitement and joy in my students when they sign up for a program, it really is the beginning of a new chapter for many of them and I feel so honoured that I get to be a part of that!
Q: What do you think is the  biggest advantage for students who attend Willis Online? 
LH: Oh my gosh, there are so many! There is no driving to campus or set class hours so you can be free to do the work when it suits you while following an overall timeline, so we ensure you graduate on time. We have worked very hard to ensure our students get the "in-campus experience accomplished online", with the exact same diploma, student and career support as there is on campus, but with much more flexibility in terms of your study schedule.
Q: Why should people choose Willis Online for their education? 
LH: We're doing things completely differently! The traditional online learning model of sending a student their learning materials and expecting them to complete things alone each week does not work. Students feel alone, not sure if they are doing things right, constantly feel the pressure of feeling behind in their work, and the goal of graduating and finding a career seems far off in the distance. To fix this problem, we have taken an entirely different approach to how online learning is done! We still offer the programs 100% online so our students have the flexibility to learn on their schedule; however, our programs are instructor-led compared to student-led.
This means that our instructors continually follow up with the students to ensure they are on track: there is a daily live lecture you can watch, and they are also recorded if you cannot attend them. Every Thursday evening from 8:00 – 10:00 pm EST there is a mandatory Q&A session with your instructor and your fellow classmates which allows you to interact and study together, as well as review any questions or concerns you may have with your instructor. 
This combined with our one-on-one career practicum and employment support for graduating students really sets Willis College Online apart, and we are all deeply committed to ensure our students succeed and have the best experience possible!
Q: You have us convinced that this online learning thing is FANTASTIC! For those interested in attending, what sort of entrance requirements are there for enrolling in Willis College Online?
LH: Many potential students are worried that they cannot attend a Diploma program because they did not graduate high school (or graduated outside of Canada) or have been out of school for many years! But not to fret, Willis College Online has two admission options. If you have transcripts or certificates from past schooling then we use this as your entry into the program, if you do not then we simply have you do our online entrance assessment. The assessment is a short logic assessment, and we can email it to you to complete from the comfort of your own home! So, all you need to do is send in a request for information on our website, and I will reach out to you to help you get the process started! Simple and straightforward, just like your school experience should be. 
Want to talk to Lykke about starting your online education with Willis College?  We're currently enrolling students in a variety of programs and would love to chat with you! Visit our online campus to learn more and to get started today!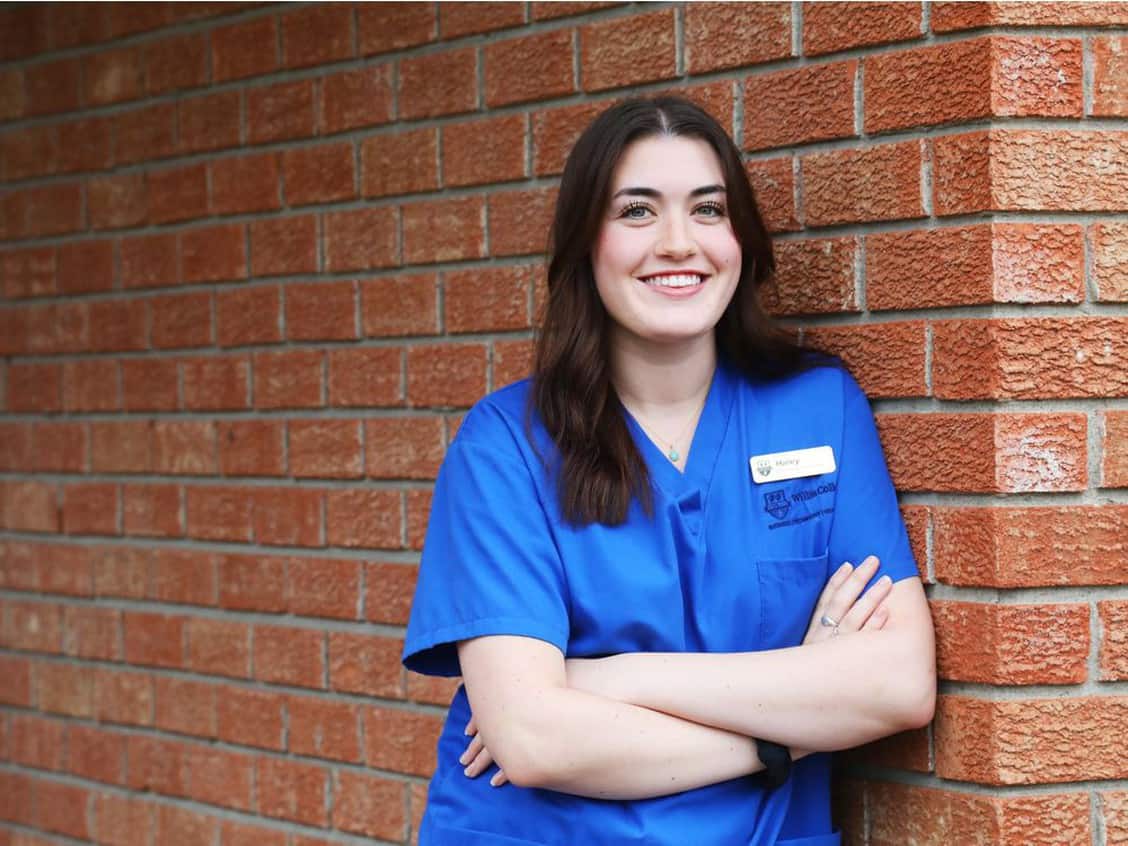 Our PSW 300 Program is in The News!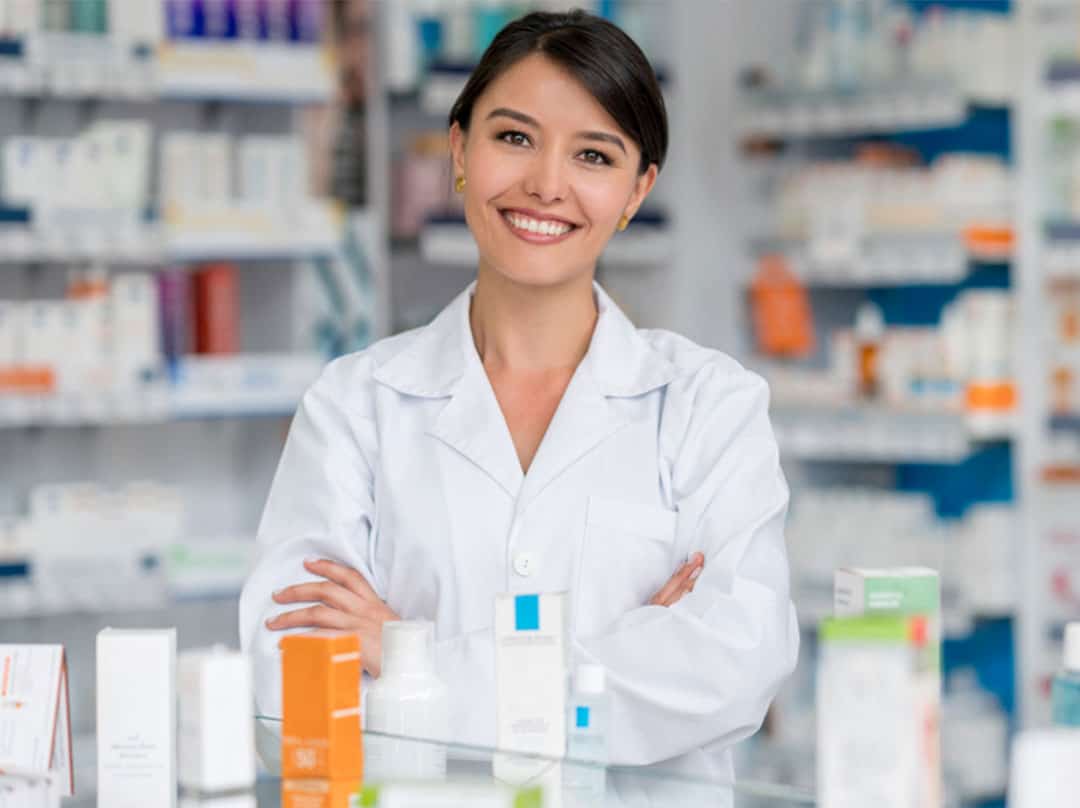 New $1,000 Willis College Pharmacy Assistant Scholarship Available
What Our Graduates Are Saying
Online schooling was helpful in working around my schedule. It allowed me to gain the education I needed from the comfort of my own home. Despite online classes, you receive a quick response when help is needed.
Daphne Phillips
Addictions & Community Services Worker Program