Cyber Security Analyst Instructor
Willis college is looking for a Cyber Security Analyst Instructor to join the team! If you're passionate about technology, security, and shaping the future of this exciting and dynamic career we'd love to hear from you.
This job will allow you to train some of the next leaders in the field, sharing your knowledge and expertise. Our students work hard, show incredible potential, and change their lives with our programs and education, and YOU can be part of that change!
Company summary:
Willis College is an employment-oriented, student-focused college offering 26 different programs to students throughout Canada. With a proud history that dates to 1866, our courses are delivered via in-class learning at our campuses in Ottawa and Arnprior, Ontario and Winnipeg, Manitoba. We also proudly offer online learning through our fully internet-based campus, Willis College Online.
Location: In person at our Ottawa campus
Duties and responsibilities relating to student instruction:
Employs a variety of active learning techniques to engage students by demonstrating a student-centered approach to teaching.
Demonstrates mastery of and currency in subject matter by incorporating practitioner experience in teaching (i.e., examples and relevant assignments and activities); incorporates up-to-date subject-matter expertise that reflects current trends in the field of study; and displays an ability to clarify abstract and complex ideas by using examples and analogies.
Employs instructional technology and active learning approaches to enhance the learning experience and achieve learning outcomes.
Utilize inquiry and experiential instructional techniques to engage with students and enrich their skill set
Evaluates student academic performance using a variety of college approved assessments and techniques.
Administrative responsibilities:
Performs administrative duties in a timely manner; attendance, midterm and final grades entered as required and attends scheduled campus and College-wide faculty meetings.
Promptly contacts students who have missed classes and documents contact in the learning management system
Keeps regular office hours and meets with students; assists students by referring students to the appropriate person/resources.
Maintains classrooms, skills labs and computer labs.
Curriculum responsibilities:
Completes faculty surveys, makes recommendations to the curriculum, and engages in curriculum meetings.
Continuously provides suggestions for LMS links and other multimedia, suggests updates to labs, software, and courseware
Assists in developing the College's curriculum and/or contributing course materials and uses the approved curriculum.
Participates in program assessment and institutional effectiveness.
Presents academic programs positively to applicants and the community.
Professional responsibilities and service to the College:
Knows and supports College catalog and program specific academic policies; complies with all academic and regulatory policies
Demonstrates continued professional development and maintains qualifications through ongoing education.
Attends graduation (required), and actively participates in campus activities (for example: staff meetings, open houses, student award ceremonies, club advisor).
Represents the College in a positive manner to internal and external constituents.
Education and / or certifications:
Degree in Computer Science, Engineering, or related discipline
CompTIA Security +, CCNA Security MS Windows Server 2012, Linux, CYSA+ certifications highly desirable.
Experience:
Five years industry experience required; 7-12 years career industry experience preferred.
Two years teaching or presentation experience
Required technical skills and experience in:
Vulnerability Management and Assessments, Network Security, Cloud Security.
Security audit and compliance.
Incident response, business continuity, disaster recovery, and problem management.
Scripting and automation with Python, Ruby, Perl, Java Script
Enterprise authentication and enterprise management technologies; Windows Active Directory, LDAP Network administration knowledge in DNS, VPN, Load Balancing, LAN, WAN, VLAN, Firewall, WAF, IPS, IDS, VMWare,
Network and security protocols, TCP/IP, OSI Models, HTTP(S), Cryptography.
AWS services: Identity and access management, Databases
Networking, Windows 2012 and above, Linux, Cisco routers and switches, Linux, Firewalls
Tools such as tcpdump, WinDump and Wireshark
Thorough expertise with Antivirus/IDS/IPS/firewall operations
Strong academic and professional record.
Strong active-learning skills for effective instruction.
A student-centric and hands-on learning environment.
Practicing Ethics and integrity at all times.
Compensation:
Total hours:Full-time hours per week. Monday to Friday (Hourly rate $45-$50 per hour)
Professional development privileges
Provide vouchers to pass industry certifications
Access curriculums, courses, resources, materials, libraries and leading security hardware equipment and software
Job Types: Full-time, Permanent
Benefits:
Dental care
Disability insurance
Employee assistance program
Extended health care
Life insurance
Vision care
Education:
Bachelor's Degree (required)
Experience:
cyber security: 5 years (required)
Job Type:
Full Time
Part Time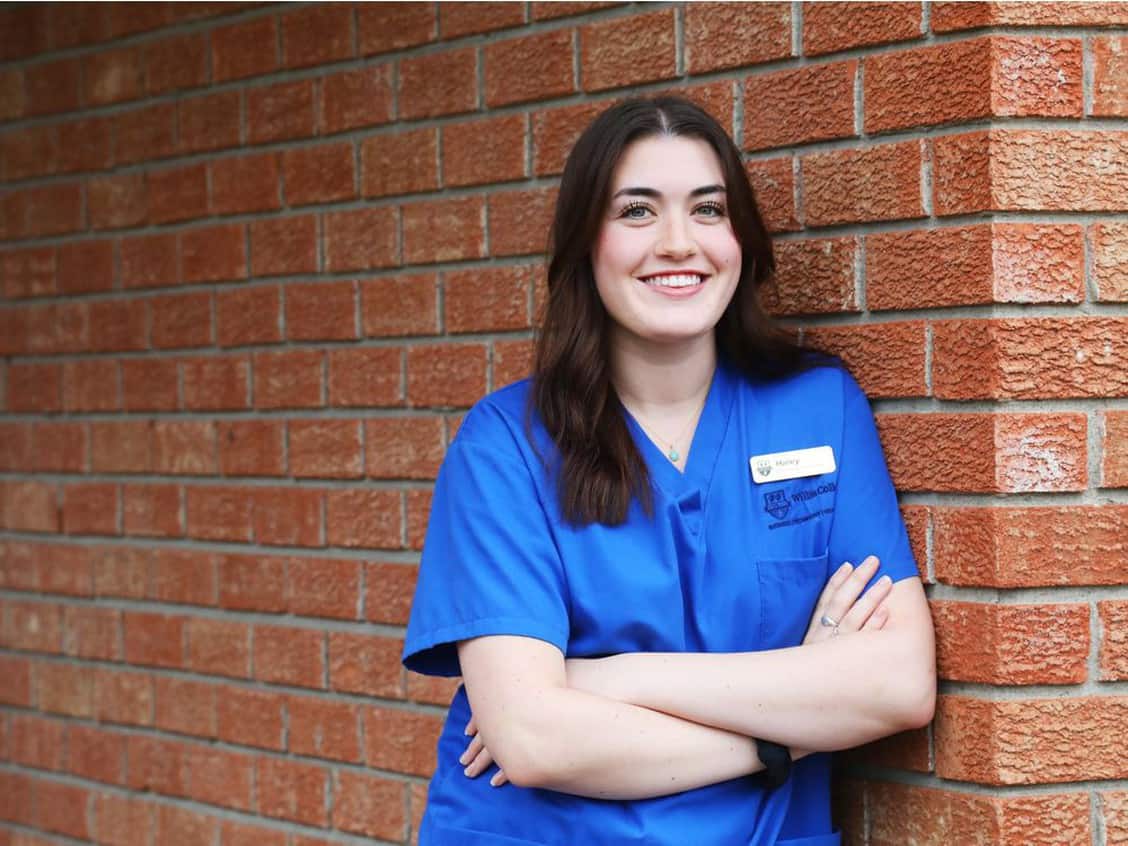 Our PSW 300 Program is in The News!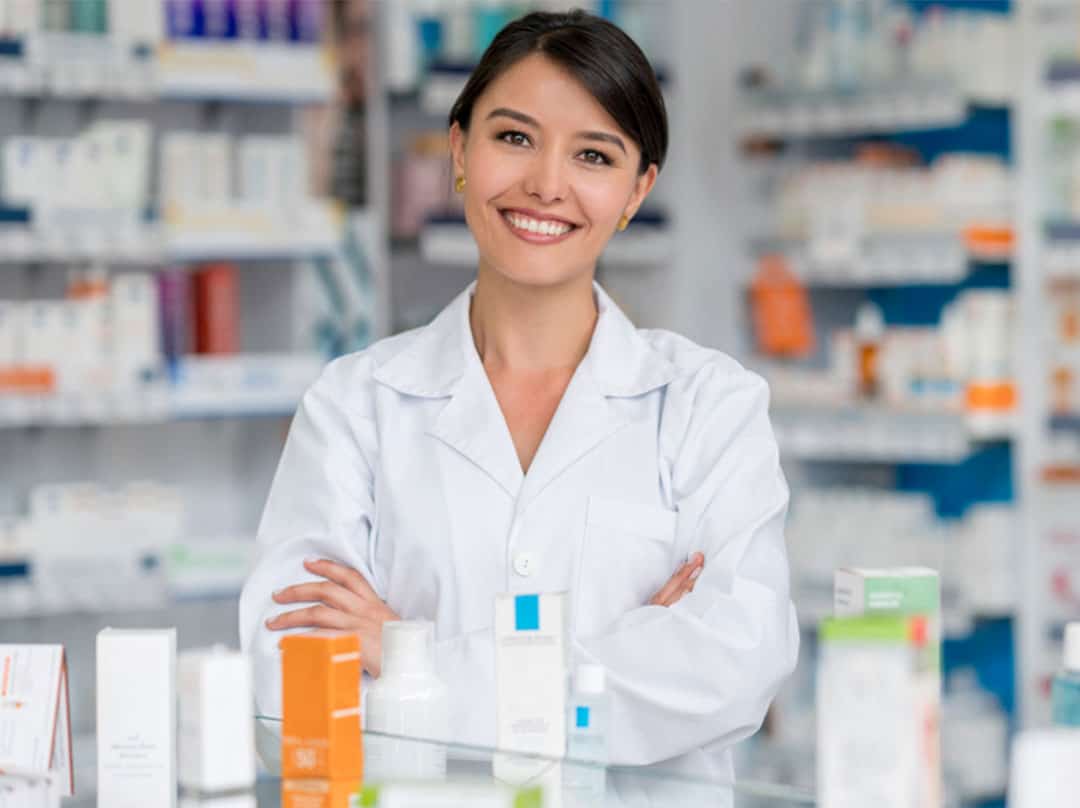 New $1,000 Willis College Pharmacy Assistant Scholarship Available
What Our Graduates Are Saying
Online schooling was helpful in working around my schedule. It allowed me to gain the education I needed from the comfort of my own home. Despite online classes, you receive a quick response when help is needed.
Daphne Phillips
Addictions & Community Services Worker Program