CyberSecurity Instructor Profile: Victor Ajala
Are you a current CyberSecurity professional looking to get ahead in your career? Willis College is thrilled to offer a NEW CyberSecurity Analyst Accelerated diploma program! A traditional program will take you months to complete, whereas the accelerated program will have you finished and ready to advance your career in just 12 weeks.
Our online program is full-time and delivered 100% online via live daily instruction. The program offers operations-style training where a virtual lab environment is used to help develop the critical skills needed in defending against complex cyber attacks. The accelerated CyberSecurity program provides hands-on training with a focus on threat analysis, risk mitigation, and malware remediation through staged cyber-attack simulations and live threat scenarios carried out with both real and virtual hosts and network appliances.
Victor Ajala is an instructor for our program and an incredibly impressive guy. He joined our Willis College family this past summer after previously teaching at Concordia University and working at CDW Corporation.
We sat down with him to learn about this exciting new Accelerated CyberSecurity Analyst Program and what our students can expect in the classroom.
Willis College: All right, Victor, Thank you so much for chatting with us today. Can you start by telling us all about your qualifications as a CyberSecurity analyst?
Victor Ajala: Yeah, thank you very much for the question. I'm currently a certified CISSP, a Certified Information System Security Professional. That is a certification that has certified my knowledge in the eight domains of CyberSecurity. And, separate from that I'm a Certified Cisco InterNetwork Expert. That's CCIE, an exam also gauges your skill set when it comes to network security. Network security is one of the strong domains of CyberSecurity analysts.
Excellent. Thank you. One of the big things that we're doing in the accelerated CyberSecurity course is seeking employees of companies who already have training. So, they may be at tech level one or two, and they want to progress. Or maybe they've worked in the same area for a few years and they want to be promoted. Tell me your feedback on someone taking the accelerated cybersecurity analyst program.
This program is great for someone who's already in the field and trying to upgrade their skill set or refresh their cybersecurity analyst skill set. The program comprises different areas of CyberSecurity analyst technologies. As an example let's think about a security framework as risk assessment and the main goal of that is we arm the students with a deeper understanding of how to identify a cyber risk and how to mitigate those risks in an organizational environment.
That is just one out of so many courses we have within the CyberSecurity accelerated program. Another one is ethical hacking. And, what do I mean by ethical hacking? Ethical hacking is another technology that we make our students  well prepared to look for vulnerabilities in a real life environment.
So, we are here to equip you on different courses, which are part of the CyberSecurity program in order to get fully prepared, to enter the field or get an upgraded role in your current position as a cybersecurity analyst.
One of the questions that has come up as we've rolled out this new program is about the hands-on skills and learning that we're including in the accelerated program. So, lots of virtual labs. Can you describe for me the value of virtual labs in the accelerated program?
The value of the virtual lab in this accelerated program is that the virtual lab we are using as of today, tells a lot about the real-world environment. What do I mean by the real world environment? A good example is our cloud security course. Our cloud security courses are tailored to one of the most respectable cloud vendors, which is Amazon web service. So, our goal is to give a similar environment that will simulate a real world, practical experience so that you know what it takes when you get to the field to manage security when it comes to the Cloud platform.
Excellent. Thank you. Victor, having read through the accelerated course, there's a lot of talk about the blue team and red team. Can you explain the blue team and red team?
So when it comes to CyberSecurity, we have something we call offensive and defensive. So, the main purpose of the blue team is coming from the defensive approach. We prepare students in times of finding a way to detect any malicious act that has already slipped into your environment. Our mission one statement, when it comes to cyber security, we normally say, "You can never stop an attacker, but you can always prolong them from getting into your critical assets." And how do you prolong them? By being more defensive, putting all the security components in place. And, not just that, if any malicious attack slips into the environment, how easily can you detect them? How easily can you figure them out? That is the main goal of a blue team.
Now, when it comes to the red team, the red team is more offensive, but in an ethical way. What do I mean by that? The red team will equip you to have the same techniques, methodologies, and approach that the malicious attackers have.
The blue team comes from the defensive part. The red team comes from the offensive part. In order to have exactly the same skillset, the malicious attackers get into the organization. So, once we have the knowledge of both, then that means we are well equipped to understand the techniques attackers use and to be able to be more defensive in a business sector environment.
Awesome. Thank you very much, Victor. It's been our pleasure to interview you today and hear the fabulous answers to all of our questions.
You're most welcome.
What are you waiting for?
Don't wait, change your life today with an education from Willis College. Whether you're looking to enter the field for the first time or advance in your CyberSecurity career, Willis College has great program options that can help!. Visit our website to learn more and to get started today!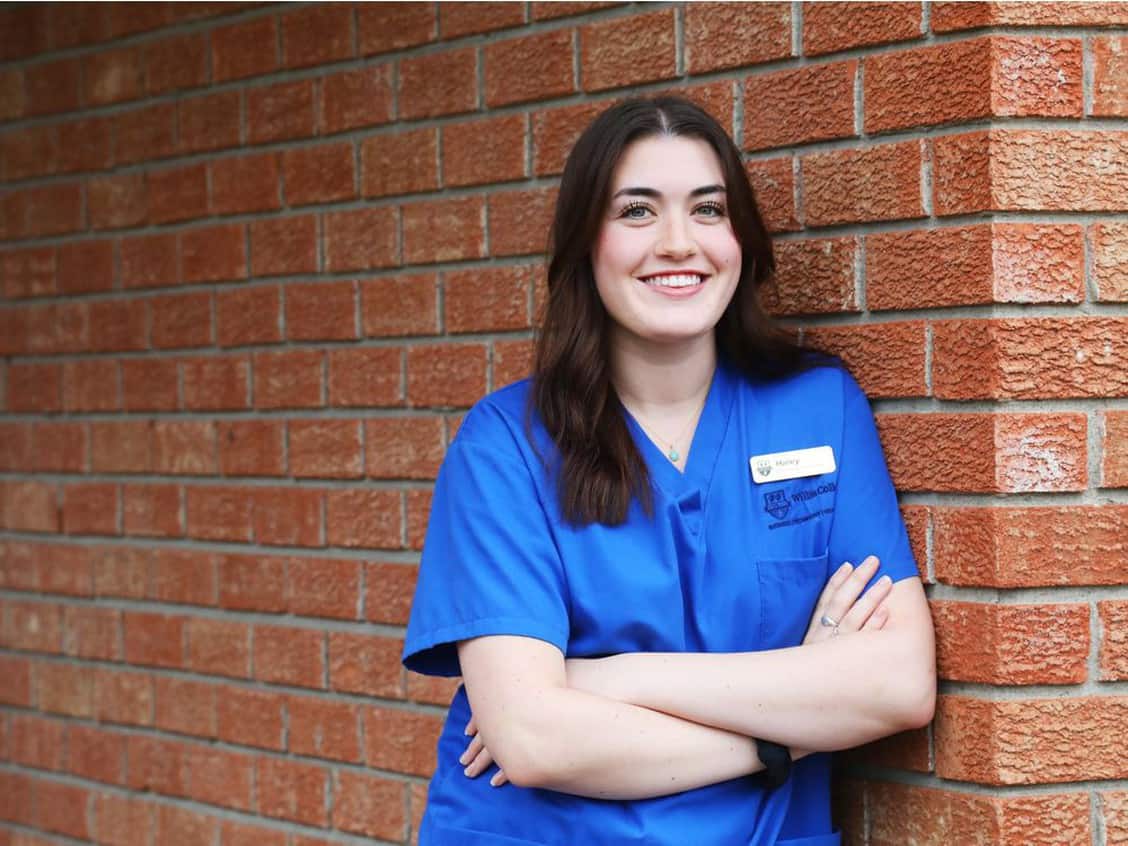 Our PSW 300 Program is in The News!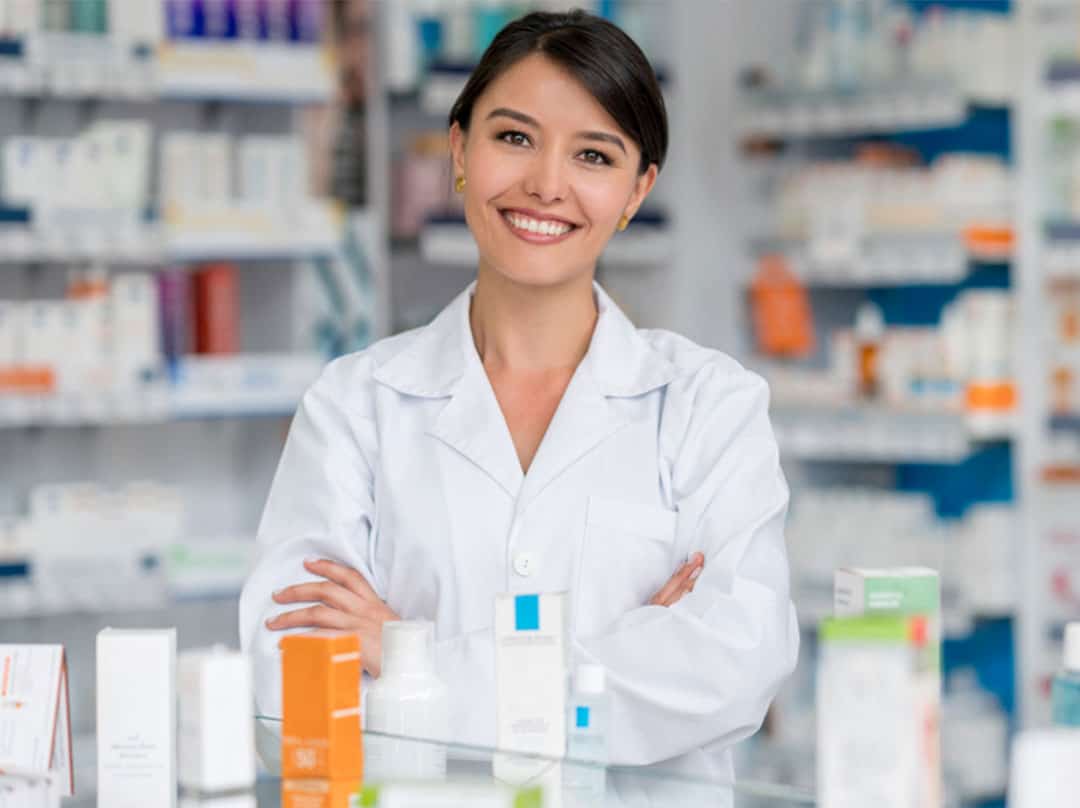 New $1,000 Willis College Pharmacy Assistant Scholarship Available
What Our Graduates Are Saying
Online schooling was helpful in working around my schedule. It allowed me to gain the education I needed from the comfort of my own home. Despite online classes, you receive a quick response when help is needed.
Daphne Phillips
Addictions & Community Services Worker Program