As of July 27, 2020
Willis College is continuing to deliver its programs via online delivery through the use of Zoom live-lectures and Moodle. All future classes will continue to start online and when it is safe to do so, classes will return to in-class delivery.
As of March 20, 2020
Thank you for your patience while we work through the transition to virtual, online learning. Please find below the latest updates as well as a recap of the updates sent throughout the past week:
Both Arnprior and Ottawa Willis College 

campuses are closed effective Friday, March 20th, 2020

. While our physical locations will be closed, we will remain fully operational in all areas of our organization through remote work and online instruction of our students. For any questions, please continue to call our main phone lines (613.233.1128 for Ottawa Campus; 613.623.1114 for Arnprior Campus). 

All 

classes resume online

beginning Monday, March 23rd, 2020

Classes will be delivered using 

Moodle

 (Learning Management System) and 

Zoom

 (Enterprise Video Communication) 

By this time you should have received an email that has your Willis College Student Portal login. If you have not received your login, please send us an email to

. 

Our Help Desk team is ready to support all Willis College students beginning March 23rd, with any 

technical issues

 students may encounter. The Help Desk team can be contacted by email at 

. 

Students currently on 

coop placements

, or those scheduled to go on coop between March 23rd and April 6th, should have been contacted this week by a member of our Career Services department if any changes to assigned placement have occurred. If you have any questions or concerns about your current placement, please contact your designated Career Services Coordinator or email 

. 
We understand that the transition to online learning is going to be extremely challenging for students and instructors alike. Willis College is working hard to minimize negative impacts on education. We are asking for your patience and cooperation over the next two weeks while we overcome any challenges arising from this novel form of delivery model. 
We recognize that this situation is stressful for all our students, faculty and employees, and want to thank you for being brave and dedicated in these challenging circumstances. We will come through this together as a community!
As of March 16, 2020
Willis College is committed to keeping our students safe while delivering the highest quality educational experience. As a result of recent health events, and the uncertainty that this outbreak is causing, Willis College will be implementing an educational distribution plan that is designed to safeguard the continuity of program delivery. Our plan is to ensure that program standards are maintained at the highest levels and that risks to students and staff are mitigated. Willis College wants to make sure that you remain safe while your program continues.
Please review the following update:
Because of the fluid nature of this unprecedented time, Willis College is creating an online, virtual classroom experience beginning Monday, March 23, 2020, that will allow most students to remain home to take their classes. You will be able to attend classes through the use of the apps Moodle and Zoom. We will provide more information in the coming days, but stay tuned for this exciting model of program delivery.
You will still have access to your instructors! Yes, your program instructors will be accessible live through the apps during regular class time. All Willis College instructors will be providing you with their work email addresses, so if you have an after-hours question, feel free to send your instructor an email.
Each student will be required to have access to technology that will allow for the download of the Moodle and Zoom apps, such as a laptop computer, desktop computer, tablet, etc. Internet access will be required as well. Willis College will also make campus classroom space available for those who still wish to come to school to attend their online virtual lessons. Please contact your campus to let us know if you DO NOT have access to technology.
Students who are currently on practicum or who are scheduled to go to practicum within the next several weeks must still attend practicum as per the schedule of the practicum site. In some cases, the practicum site may close or limit their business hours. If this happens, please inform our Career Services Department. If Willis College becomes aware of a practicum cancellation we will inform you directly. In case of cancellation, practicums will be rescheduled as soon as feasible.
Willis College campuses will remain open at an administrative level, so administration staff will be on- hand to help answer some of your questions. If you have textbooks or other learning materials that need to be picked up, please call the campus to arrange for a pickup time.
Please stay tuned as we plan to update you with additional information very soon! Willis College thanks you for your patience and understanding during this time of rapid change. The situation is very fluid and we are making every effort to work with you and for you.
As of March 13, 2020
The safety, health and well-being of our staff and students remain our top priority. Our organization continues to closely monitor the local, national and international occurrence of the Coronavirus (COVID-19) outbreak and will provide updates as the situation evolves.
While some provincial governments have ordered that all publicly funded schools (K-12) be shut down until April 5th, there is no specific direction at this time for post-secondary institutions. Our organization is working closely with all the provincial regulatory bodies and as soon as we receive additional information from the Ministry, we will share with our staff and students. Please continue to monitor your email over the weekend for additional information regarding your return to school after the weekend/spring break.
IMPORTANT!
Students currently attending the practicum/coop portion of the program: please monitor and adhere to your practicum/co-op/clinical placement workplace policy regarding COVID-19 and inform the college via email if you are directed to participate in social distancing.
As of March 9, 2020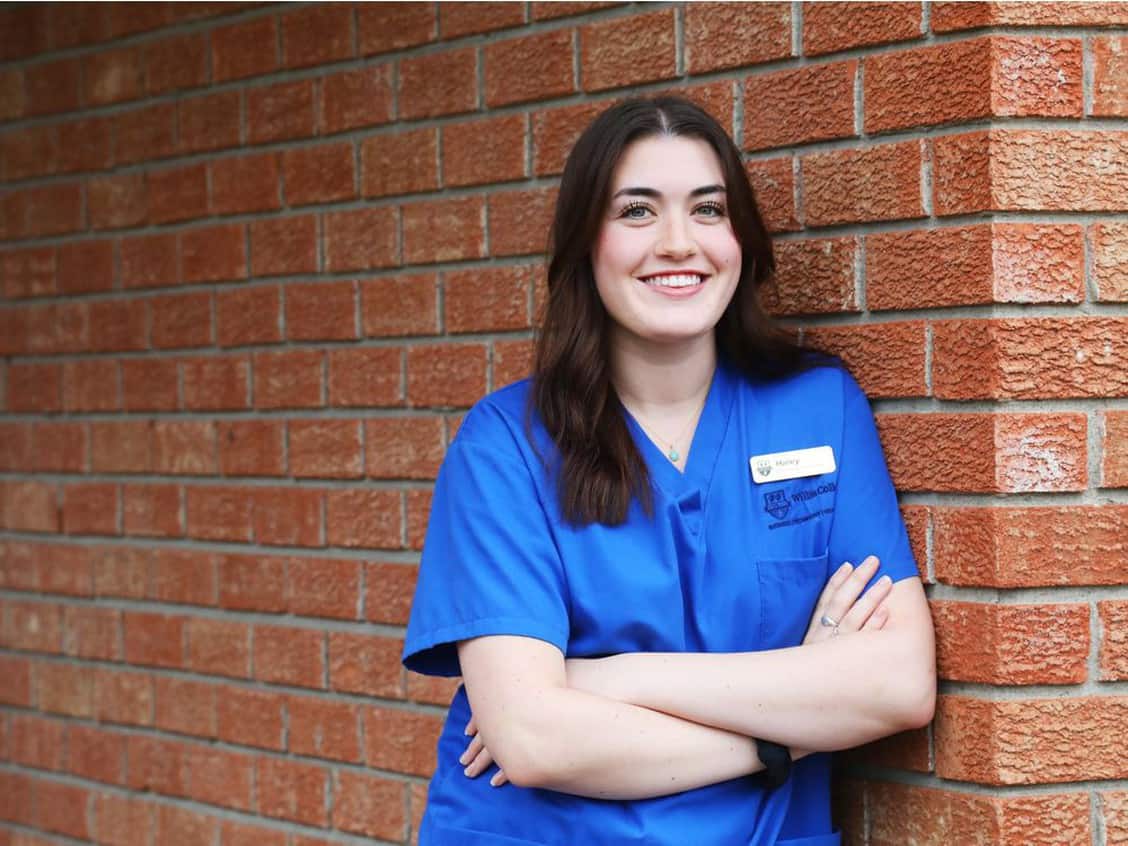 Our PSW 300 Program is in The News!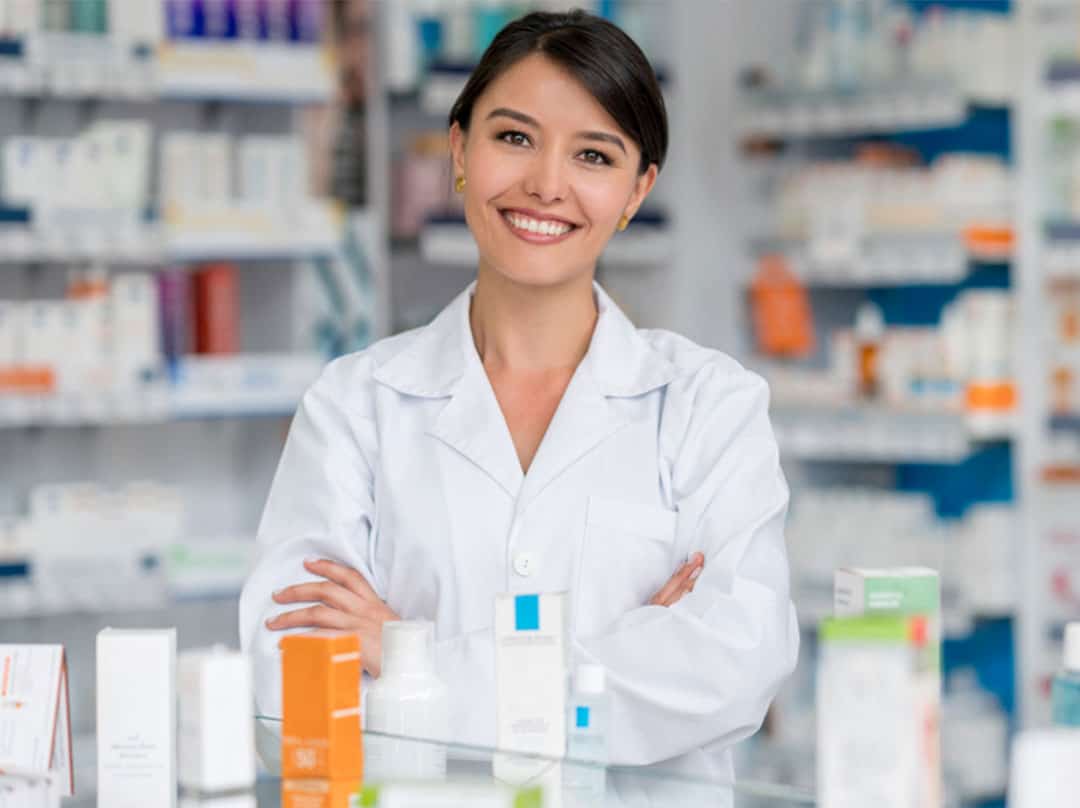 New $1,000 Willis College Pharmacy Assistant Scholarship Available
What Our Graduates Are Saying
I chose this program because I have always wanted to work in an office setting and eventually get into the government. I would recommend anyone to Willis College any day.
Victoria Woolsey
Administrative Assistant Program