"Be strong and NEVER GIVE UP. This is the true secret for success!"
One of the best things for us at Willis College is to catch up with our graduates and see what they're up to after graduation. Often, we're blown away by their accomplishments. The hard work that they put into their Willis education pays off and more often than not continues into impressive careers!
We recently caught up with Rafael Arrais, a Willis College graduate, to see what he was doing now. We're thrilled to report that he's thriving in an exciting career as a Senior Financial Service Representative  with CIBC!
Here's a bit from our chat with Rafael. He has some excellent advice for anyone considering an education with Willis (and anyone at all really!). 
Q: So to start with, let's talk about your time at WIllis College. What program did you take and what made you choose Willis for your education?
Rafeal Arrais: I graduated from Business Administration and Human Resources in 2016. Originally I started my education with Everest College, but they closed in  2015 prior to my graduation. When that happened they gave me a list of colleges in Ottawa that I could choose from to continue with my studies. I went to see a couple of them before I decided which one I would go to but, when I finally went to visit Willis College, my decision was easy! I felt very welcomed and the team took time to explain to  me, with every detail possible, everything that they would help me with in both my studies and my future career plans. I felt so comfortable and I knew that Willis was the right choice! 
Q: When you made the decision to go back to school, what were you looking to gain from your education?
RA: I was looking for new employment opportunities and more knowledge about business (which is my passion!). School also gave me a huge interest in  financing, investments and all things related to that world. 
Sounds like this question may be a bit redundant then, but did Willis provide you with the knowledge and support to meet your career goals? 
RA: Oh absolutely! Willis was a huge support for me! In 2016, Rima Aristocrat, the CEO from Willis, created a contest between students named "Lion's Den" that would have the judges, people from Invest Ottawa and a few other Ottawa entrepreneurs, evaluate our projects. It was like Dragons Den. The goal was to have the  students invent a project company that would potentially have offers from the Investors. We had four weeks to work on this project and present it to them. 
After all the students had it ready, Rima announced that I was the only student that received an offer from Invest Ottawa to go to an Incubator and have a mentor to guide me through my project and make my idea a real business!  After this I was invited to networking events, presentations, and seminars sponsored by Willis College. I had a chance to meet a lot of entrepreneurs including Tobias Lütke (CEO from Shopify), Bruce Lazenby (CEO from Invest Ottawa), Paul Lam (CEO from Spartan Bioscience – currently a company developing a COVID-19 test!), Cheryl Gallant (Member of Parliament) and many other extraordinary people. Rima is not only a CEO; she gives a lot of support and advises to Willis students. She's been a very good advisor since then. 
The Business Admin Course gave me lots of opportunities to grow personally and professionally. All the professors, employees, and Rima were always there to support the students when they needed. They really care about the  college and their students, I highly recommend Willis. It is a great experience. 
Q: Can you drill down and tell us specifically what skills and abilities that you learned at Willis that have led to your success?
RA: Oh my gosh, there are so many skills to think of; time management, networking, commitment and self-motivation, but the most important one was communication skills! I'm from Brazil and there were some challenges I had to face when coming to Canada (learning english, the  culture, and much more). For me, part of my job is to give seminars to newcomers and Canadians. Also, I'm part of the customer service industry as a Senior Financial Representative, so good communication skills are really important to have in order to achieve my goals.
Aside from that, as soon as I finished school, I opened my first business for income tax preparation and the networking skills gave me opportunities to expand it. It gave me a good start in my career for the first few years until I decided to move on to the banking industry. Nowadays I'm able to present all of my work through different platforms with high quality.
Q: What advice would you give to someone who is considering a program at Willis College?
RA: Do it! It's the right place to be! They will help you with all the tools and opportunities to have success in your future, including future career opportunities.
Q: Anything else you'd like to say to everyone reading this?
RA: One thing I've learned in life and I will always tell my friends and family is life will challenge you in every different way, and you need to be strong and NEVER GIVE UP.  This is the true secret for success!
Be a Rafeal and get started on your new career path with Willis College. . We're currently enrolling students in a variety of programs and would love to chat with you! Visit our website to learn more and to get started today!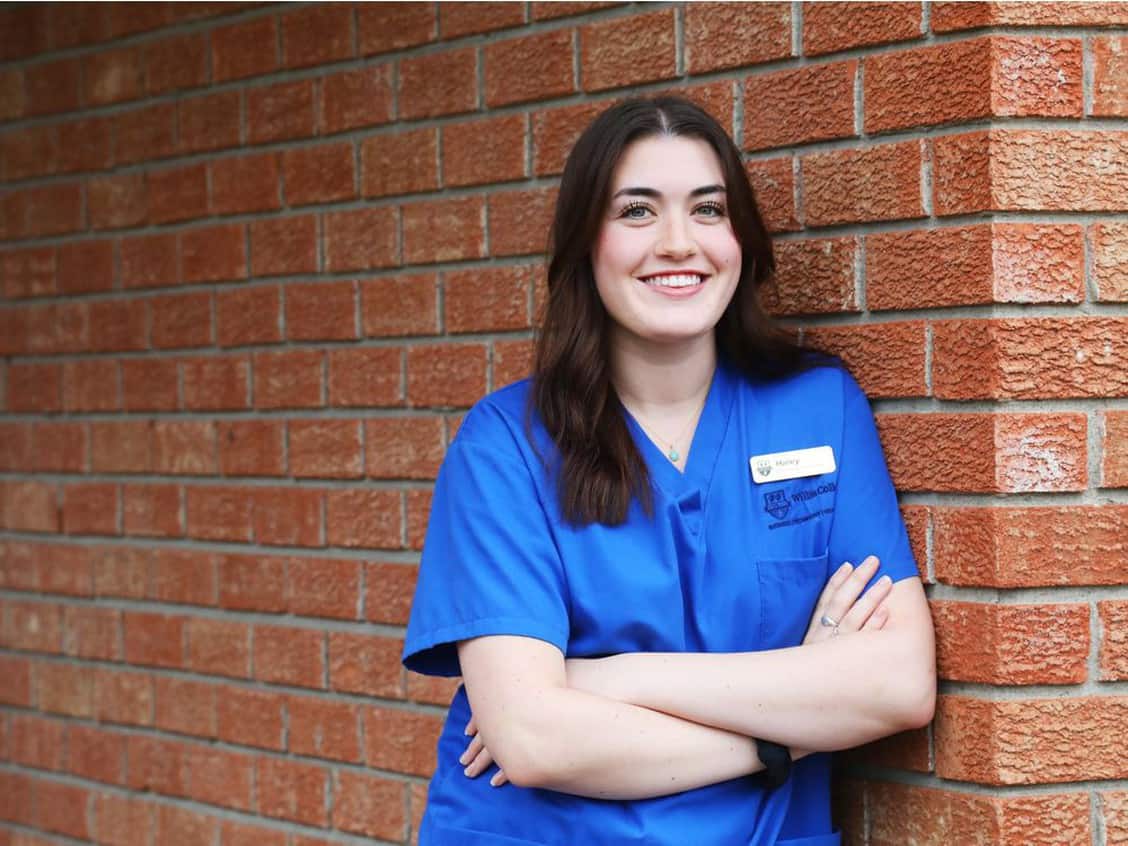 Our PSW 300 Program is in The News!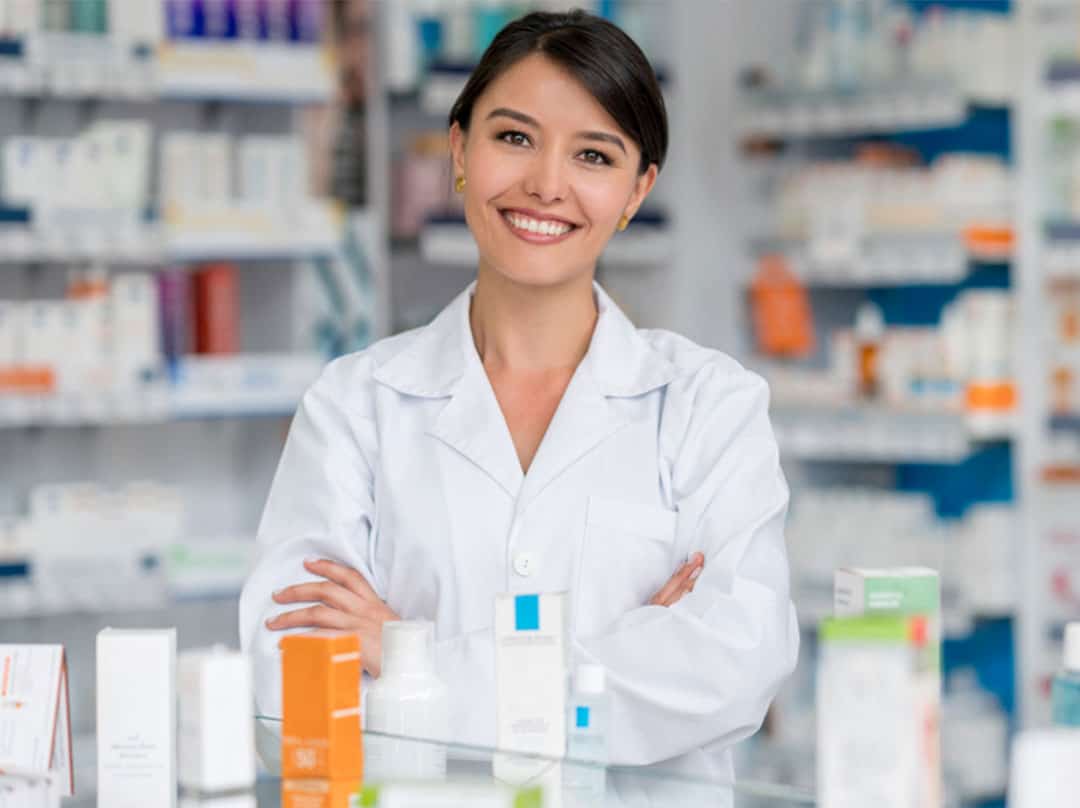 New $1,000 Willis College Pharmacy Assistant Scholarship Available
What Our Graduates Are Saying
I chose this program because I have always wanted to work in an office setting and eventually get into the government. I would recommend anyone to Willis College any day.
Victoria Woolsey
Administrative Assistant Program