Alyssa Larabie, Personal Support Worker: "If you're anyone able to do this course, I would do it because it's a great opportunity."
Alyssa Larabie is a mother of three (THREE!) and is now officially a Willis College graduate! She was a member of the first Personal Support Worker (PSW) class to be funded by the Government of Ontario through our PSW 300 scholarship program and just graduated earlier this month.
This scholarship program was designed to increase the number of PSWs working in Ontario after the shortage was greatly felt at the height of the COVID-19 pandemic. A personal support worker, or PSW, is a lifeline for someone who is unable to perform daily tasks on their own. PSWs do for a person the things that the person would do for themself, if they were physically and/or cognitively able. People who need the support of a PSW may be elderly, ill, or recovering from an injury or accident that has left them in need of assistance.
Now, this hardworking mother is setting off on a new adventure as a personal support worker. We had the opportunity to chat with her about this exciting new career path, her education at Willis College, and what the future has in store for her in her new role (she had a job before she even graduated!)
Willis College: Hi Alyssa, Thanks for chatting with us! Let's start off with your name and what you took in school.
Alyssa Larabie: My name is Alyssa Larabie. I went to Willis College and the course I took was the PSW program, funded by the [PSW 300] government scholarship.
Willis College: How did you enjoy it?
Alyssa Larabie: I personally enjoyed the program because not only was it schooling, but it felt a lot like it was schooling with family. A lot of the students were very close-knit. Our teacher was absolutely phenomenal. Whenever we needed the help, she had no issues, like calling us after class into a Zoom so that we can work together and try to figure things out. And it was at a perfect speed so we could complete it at a reasonable time and not feel overwhelmed.
Willis College: What do you think is awesome about Willis College?
Alyssa Larabie: The fact that Willis College is a smaller college, it gives us more opportunity for one-on-one time with our teacher for help. We're not fighting a bunch of other students for questions or even answers and it also feels like a close knit community. I have great support with the administration, great support with teachers. Even at the end of the course just trying to make sure everything was put into place, it wasn't like I had to chase a lot of people and they didn't have to chase a lot of people because it was a small knit group.
Willis College: What did you think about the 4-and-1 approach, four days theory, one day volunteer a week?
Alyssa Larabie: I felt it was very good! The fact that you did four days of schooling and then not only that, you got to gain your experience a lot sooner because we could have done our full theory without knowing what to expect going into our placement. On top of that, too, it also gives us an opportunity to see if we're going to be able to handle what workforce we're going into, because some people could potentially not be able to handle working with elderly people or what comes with that. So I felt it was a great opportunity to experience and to know what we were getting ourselves into at the end of the course.
Willis College: And if you can do it during a pandemic…
Alyssa Larabie: I can do it after! One of the hardest things is the fact that during the pandemic, we had lost a lot of residents and seeing the families not being able to interact with them, with the residents during the pandemic. We were their family. We were all they had while their family couldn't come because they were on lockdown and we weren't allowed visitors. Even when people had passed away, they weren't allowed to see their family at all after to say goodbye. It was goodbye through a Zoom call, which is the most saddest thing in the world.
Willis College: Are you more inspired for your career having started it going through that?
Alyssa Larabie: Yeah. It gives me more motivation to work in this field, especially if it's during a pandemic. Because at my placement, I saw a lot of connections that I grew and it was only for two months I was there. And I can't imagine if I wasn't there what would happen with those residents mentally. Because having someone that they can rely on or look to when they are in their down moments is very something special. And for me to be that person, it's very, very special to have.
Willis College: And how long did it take you to get a job after you finished your program?
Alyssa Larabie: I actually got a job before I even finished my placement. I had contacted a LTC and they had offered me a job pretty much on the spot. It was more of a formality to have me come in, but it was very, very quick.
Willis College: If anybody at home is thinking about taking the Willis College PSW course, what do you want to say to them?
Alyssa Larabie: I would do it. Very awesome place to do schooling, great staff, great administration, great teachers. And they're very accommodating, especially it being online, you can do it while being at home. If you have children, I have three children and I did this program with them in my living room, yelling and screaming. I was able to do it with my homework at night, and I didn't feel like it was too much work to have to make sure I was going to places, making sure there was childcare. Everything was just online and you were at home.
So I personally, if you're a mom, single mom, single dad, single anyone to be able to do this course, I would do it because it's a great opportunity.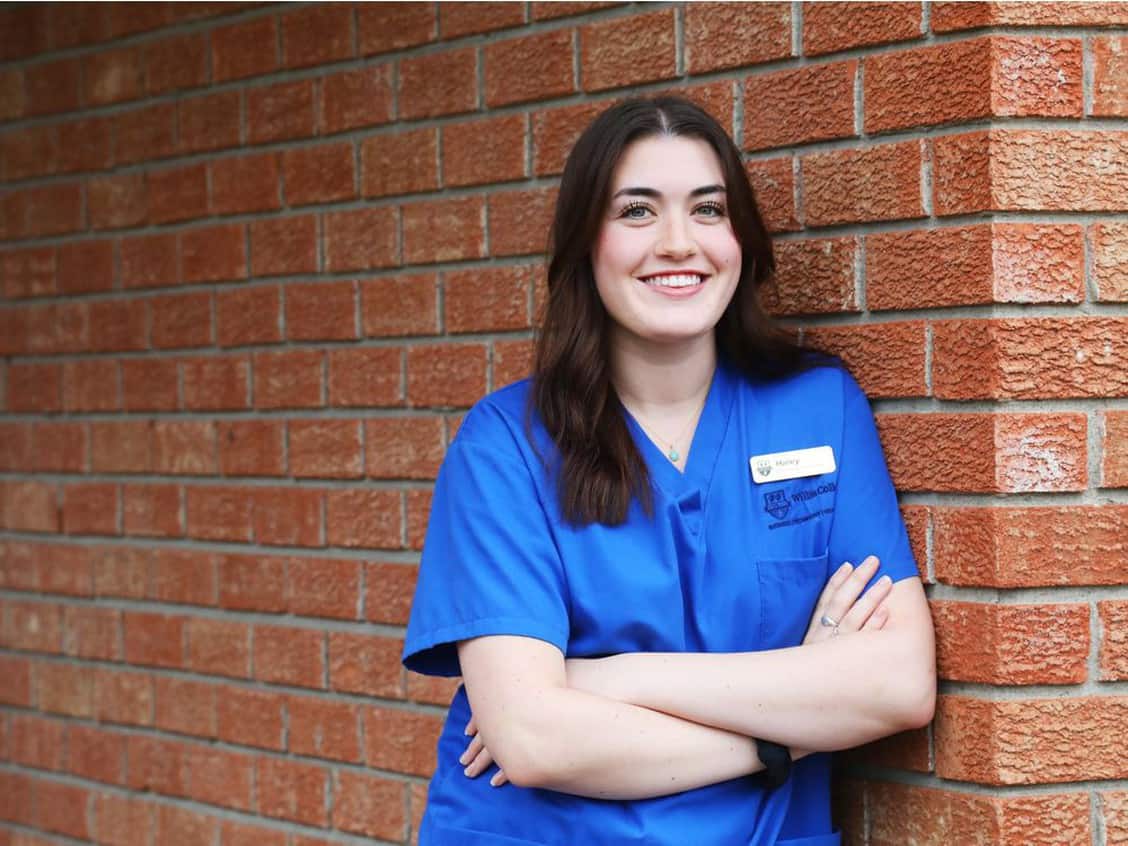 Our PSW 300 Program is in The News!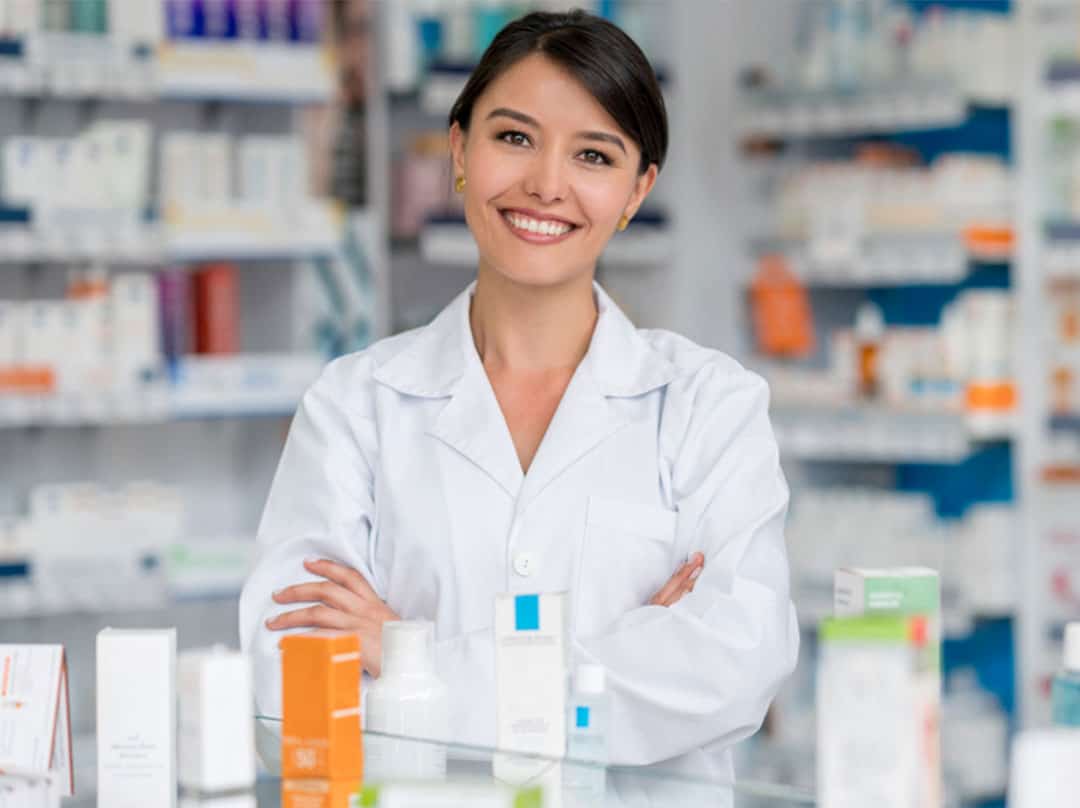 New $1,000 Willis College Pharmacy Assistant Scholarship Available
What Our Graduates Are Saying
I chose this program because I have always wanted to work in an office setting and eventually get into the government. I would recommend anyone to Willis College any day.
Victoria Woolsey
Administrative Assistant Program